Fun50Couple-SCREW: A Kinky Overnight with Sian
So hello Sexy NEWS VIEWS AND SCREWS Subscribers! Its Christmas Day 2021…are we all enjoying it? OR, is it getting a bit too much, and you're in need of some light relief?  Read on…
This SPECIAL XMAS issue of Fun50Couple-SCREW is a fly-on-the-wall account of an overnight we had recently with Sajjan, a thirty three year old Indian guy from Nottingham. Sajjan's a a Hindu name meaning 'noble, respectable' & to be fair, his initial email to us reflected those qualities: [verbatim]
"I am Sajjan, and with no intention of wasting your time, I can confirm that I have read your profile and I am very much interested in feminisation/sissification (complete makeover) experience mixed with a complete bi-sexual experience.
I am fully bi-sexual and have prior experience with couples. (Feedback on aw)
I do not wish to be dominated, but looking for something unique where I am feminised and treated as a woman. However, I am 33 years old and my ethnicity is Indian. I am sharing this as I understand that you do not meet people under 35/40 years and/or Asians. I am taking my chance as you are one of the very few couples that offers this experience and from your profile, you seem to be a couple who would understand my ask/request. If you are happy to consider me, I would prefer a custom bespoke arrangement in Nottingham, if not, I understand and wish you good luck"
Guys, take note! Craft a sensible email, ASK NICELY and chances are you'll be rewarded. Unlike the 35 year old idiot who messaged us at 4AM this morning, just three words with no punctuation even: 'are you free'
We're getting a fair few custom bookings just now, as a result of upgrading our promotional effort in response to ever increasing restrictions. Sajjan works in a high profile job, and couldn't risk any of his secret shenanigan's becoming public. He wanted no paper trail, but due to problems with CashApp* was unable to pay a deposit. So instead of us booking a hotel in Nottingham (he lives with relatives so an outcall was out of the question) he chose to travel North for a 12 hour overnight incall. He kept us well informed, with strong attention to the minutest of details, so we were left in no doubt he'd turn up. And indeed he did, disembarking from Durham station a mere 7 hours after we'd agreed to meet. By now we'd renamed him Sian, Indian sounding and female, though I believe it's of Welsh origin.
His decision to come to us made life a lot easier, since we'd never met, and only had vague details about body measurements and physique. So we would have had to take a ton of clothes, make up, shoes etc away with us. Many CD's want nothing more than lace knickers, stockings and heels, but Sian had stipulated she wanted a full makeover. She most definitely DIDN'T want to be used & abused as a slut. Her desire was to be transformed into an authentic LADY, with grace, style & empathy.
On the negative side we'd learned from the Sex Workers Safety App that Sajjan had form. Flagged as a timewaster with two reports:
'I've worked for years, my field reports & feedback amazing, this guy has no personality, I bent over backwards, lol, he wouldn't talk. Avoid. So tense & I'm a people person'....
The other one read 'Came late, got angry when I wouldn't let him in' both reports from his home town and both recent. So we were on our guard. If potential clients are on the App we usually dismiss them, however, though flagged as a timewaster, he had evidently turned up. So we gave him the benefit of the doubt.
You can be an escort for years and be one of two things. Either you build, accumulate & compound years of experience during that time, OR, you work for years & do nothing more than duplicate the first year over and over again. That's a lesson I learnt as a salesman, so I'm not phased too much by comments from 'old hands'. Besides, we have years of experience ourselves with his particular niche. Reading between the lines we suspected the service providers who wrote those reports were out of their depth with Sajjan. Its funny isn't it. Some people give off a vibe which says 'Don't push it, don't mess with me' and though our man was just 33 and of slight build, we totally GOT IT. We were confident we could deliver what he wanted 110%. Often the most demanding people turn out to be the best clients. The fast buck brigade don't see it that way though do they?
The night was stormy and wet, so Geeze intercepted Sajjan as he wandered down from the station. He struck a lonely figure, 5 feet 4 inches tall, masked up & carrying a rucksack, grateful though for the fresh air & change of scenery after a 3 hour train journey. He'd never been to Durham, nor was he British born, settling here from his native country around 5 years ago. He wasn't how we expected him. We'd imagined taller, more thick set, fat even, turbans, pajamas 🙂 🙂 hot spicy breath... we've experienced it all. Sajjan was none of those things. He was almost boyish, and of a more Eastern appearance, reminding Geeze of teenage years in places like Malaysia & Indonesia.
At once, Geeze could imagine Sajjan as a gurl; he'd observed scores of transsexuals' working in prostitution, loosely labelled 'gheisha girls' while a cadet in the Merchant Navy. Yes, we had one once, before containerization & over regulation killed it off.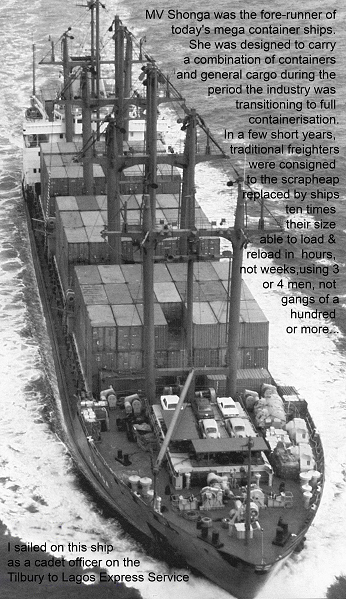 I made the mistake at the time thinking I'd be better off out as redundancies became necessary due to scrappages which drastically reduced fleet numbers. It was the reason I went to work on the oilfield which was booming at that time. Only later did I realise that even with few UK registered ships, British merchant marine officers are routinely head hunted to serve on foreign flag vessels. Hindsight's a wonderful thing. Going back to Sajjan, it looked as if she had potential to be picked up and fucked in Geeze's arms, her slender legs wrapped round his back, arms around his neck, but WHOAHHHHHHHHH there!! Let's not get ahead of ourselves.
Once inside our Tardis like premises Sajjan appeared tense, just like the report had described; a few minutes with Minx though saw him relax. He asked to use the shower; he'd told us he had his own douche and mentioned two previous experiences with couples, neither of which 'floated his boat' apparently. He also told us about a number of 'same sex' experiences going back to childhood, something Geeze could empathise with. A good 45 minutes passed before he emerged from the bathroom wrapped in a towel; we'd wondered what the hell he was up to but avoided disturbing him. There was still eleven hours booking time left; as the saying goes 'when God made time he made plenty of it'.
Minx took him to the studio and consulted with him for a while, she needed to establish exactly what was expected in her own mind, then the pair took the stairs down to the playroom. We've got a sissification table in there, a smart custom made Indonesian piece, and its where we keep wigs, makeup, jewelry, stockings, tights, knickers etc. Underneath there's a selection of heels while in the other corner we've got dresses, PVC, boots, maids, nurses outfits & more. We've a reputation for 'delivering what we say on the tin', and our profile describes Minx as an expert in feminisation. She got to work on Sajjans make-up straightaway, starting with his eyes, using a blend of cream & pale blue. Then there was blusher & dark pink lippie. Sian was beginning to look attractive. A high quality dark brunette wig elevated her appearance to 'alluring'.
Geeze didn't like to ask whether she'd been taking any 'treatments' but her breasts could be described as 'just forming' and smooth, a quarter handful if you will. She didn't have much body hair either, save for her lower arms. We got her into dark nude hold-ups and a designer black leather mini skirt with a black belt & gold buckle. We helped her try on shoes. What worked best was a pair of black 3 inch stiletto's, suede with a gold coloured dot detail which closely matched the belt. It was a pity she felt so nervous in the heels; this was her FIRST TIME EVER dressing, and she couldn't manage any more than a few steps with legs bowed. Her upper body we dressed in a tight fitted white jumper with lace detail; it concealed her arms but complimented her small breasts perfectly particularly the nipples, and VOILA, Sajjan had finally morphed into a credible Sian. So credible in fact that we felt confident enough to walk her out to the car and then down the driveway into our house an hour later, albeit in flat shoes. The playroom's not ideal for overnights, so we'd agreed to do this, play at home, then eat together later. Before leaving we took photos on her phone; keepsakes.  Clearly Sian was enjoying the transformation. She told us she'd wanted to do this ever since she'd been small. I wondered if she was a case of genuine Gender Dysphoria. We've met people like her before. Some leave it decades before addressing the 'need' the 'itch' the 'crying desire'. Sian's only 33 years old, leaving plenty of time to go as far with it as she wants to. Attending a Bi night at a swingers club once, I'd seen a dozen or so totally convincing CD's who I really felt for, and could have connected WITH. Unfortunately in those kind of environments they tend to stick together in a clique. Some of you will remember the account in a previous NVS of the gorgeous & totally authentic CD we met in Hertfordshire a while back, a logistics manager by day, a sexy Lolita by night; That was a meeting to die for. SO erotic.
Sian hadn't a clue where she was being driven to & appeared nervous. She was trusting her luck with two strangers in the middle of the night hundreds of miles from 'home'.  The road back to our place in Teesdale is winding, punctuated on this occasion by flood water, fallen branches & twigs. Winds were forecast at 70MPH. We later discovered it had blown as high as 95mph, causing devastation at Crimdon near Hartlepool about twenty miles distant.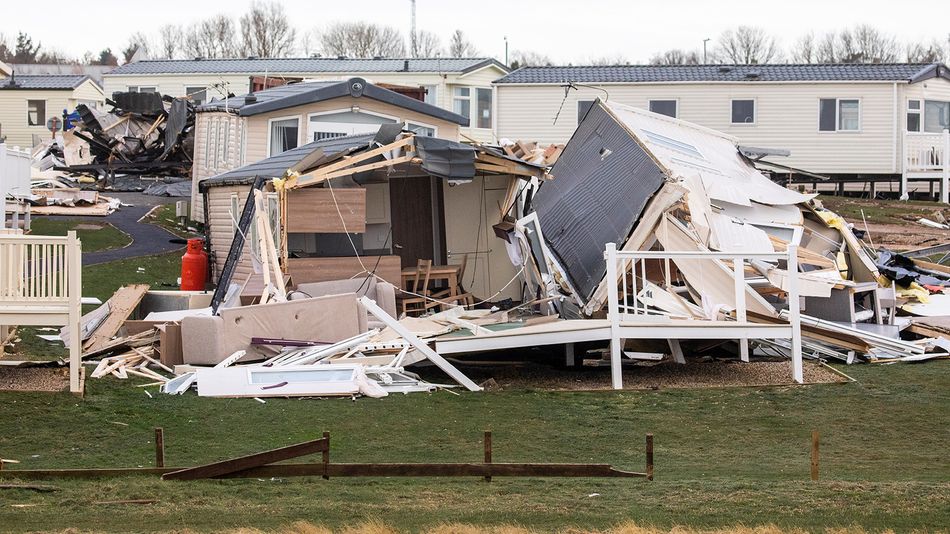 Up on the hill above our house we can see straight out to the coast & if the wind's in the east in winter, its a bitter blast frequently accompanied by snow. Arriving home we showed her around & made her feel welcome; no-one was hungry, and we just kind of 'got into it'. Geeze and Sian first, cuddling on the bed, then Minx joined us. There are big wall mirrors in the guest room, and Sian caught site of herself for a first time as others would see her. A small bulge appeared from within her wine red, lacey knickers, but nothing much more.
We'd seen her cock briefly while she changed for the shower... modest in size and pointed but with a generous foreskin. Perhaps she was a 'grower?' Geeze asked her if she ever masturbated like a woman. She answered no, so he showed her how to do it, pressing index and middle finger hard on her sheathed bell end, then frigging rapidly. Guys, if you're that way inclined, using that method can induce a mind blowing orgasm, totally different to what you might be used to &  similar I would imagine to what a woman feels. Your dick's closely related to a clitoris anyway, starting off in the womb the same, changing to 'male' at a later stage. Confidence grew within Sian, prompting her eventually, to unbutton Geeze and release his penis, which by now was solid veiny and a full 7 inches. Sian played with it gently; no rough wanking or oral, just stroking. Geeze reciprocated, working on her breasts, then sucking on her nipples. Sian started snogging Minx, and in no time at all the three of us were seriously horny. She made it clear there was to be no kissing with Geeze, though necking was permitted. Geeze felt little inclination to suck Sian, it didn't feel right. Instead he started rubbing her cunt, tentatively at first, then more vigorously as Sian warmed to the attention. Geeze asked her if she used toys. She told us she'd been dildoed on the odd occasion but wasn't in the habit, so we started with Quest, the small vibrating p-spot massager.
Sian told us she thought she'd found her P-spot once. Geeze told her that when it felt weird and nice and she didn't know whether to pee or cum, that was THE SPOT....
She was tight but loosened as she relaxed. She felt and looked very feminine and her face looked amazing. Geeze was turned on and wanted to fuck. Genuinely so. Not just for 'work' but because she was alluring and sensual, and possibly because she might be very sexual too. Time would tell. There was a moment when she panicked, fearing Geeze was going to go in bare as his stiff cock rubbed against her bum. But it was only her cheeks; Minx had a condom opened and laid out ready for the time when penetration was inevitable. Playing with her hole with one hand & rolling a rubber on single handedly with the other, set the scene for what was to come. Testing her sissy-cunt first, he pushed gently. No more than his bell end entered her sex; checking she was comfortable the pair continued with anal play and intermittent shallow penetration for quite a while. She was on her back with legs open, supported by Geeze's strong arms hooked around her calves and knee joints. Minx lay at her side, encouraging Sian to 'go with the flow' while holding her hand. The two women started kissing again, prompting Geeze to make a comment about lesbian love, before pushing deeper into her glory hole. Sian uttered no words at all. She just whimpered, half man half woman, almost continuously save for the occasional deep breath when Geeze pushed things close to the limit. Experience counts, and Geeze knew what he could get away with. In between strokes he found himself wondering about the two reports on the sex worker safety app, highlighting the guys 'lack of personality'. Clearly these other 'service providers' hadn't the faintest clue on how to tap into it, which is what we'd suspected all along. Sian was 'deep' for sure, in more ways than one. Moderate screwing escalated to hard wanton intercourse; Geeze wanted her. She wanted him. Minx asked Sian where she wanted Geeeze to cum half expecting her not to answer; the young Indian was lost in the moment, nevertheless we were given to understand she wanted Geeze to cum inside her. Sometimes when Geeze tops, there's no passion and little connection, usually through a lack of communication, not on our part, but the client, who may be nervous, embarrassed even. Its a bit mechanical. Granted the guy gets to feel what he wants, but the chemistry isn't there. You can't make magic happen without attraction. Sometimes that attraction can come from enhanced communication or 'getting to know' somebody, a big ask from a 60 minute meeting with a stranger. It can happen, it does happen, but it's not the rule. With Sian there was no such hesitancy. Thrusting deep and loving every stroke, Geeze came hard inside her.
The best bit was he didn't tell her he was close, but knew straightaway she'd felt it as she cried out in panic, momentarily; the feeling was so strong she thought she'd been fucked bareback.
She hadn't of course; it was just that Geeze's level of arousal was so intense that it resulted in what can only be described as an explosion. A bit like the time 2 days later when Minx played with him using an empty wine bottle, WOW. We've seen numbers of men running well into four figures, and so few of them cum much more than a dribble. There are notable exceptions of course, as well as those that can't cum sadly, for health reasons. So guys, the moral of the story is if you're out there wondering, and you're horny and want to explore sexual situations that are off limits with your partner, pick up the phone. It's not like you're having an affair, you're just satisfying a need. And do you know what? You'll probably find your real relationship will take a turn for the better once you go down that road.
Screwing Sian felt great; I, we, she wants to rinse & repeat. I'm sure it will happen. I hope** it will happen. Intercourse coupled with the shear emotion of it all had made Sian soft. We tried to harden her...but she didn't respond. Fortunately she communicated with us. She wanted to be cuddled. As the night unfolded, we began to recognise loneliness. When I told you she struck a lonely figure wandering down the road from the station I hit the nail on the head. People have an aura. It's something else I learned as a salesman thirty five years ago. A famous American sales trainer (not Tony Robbins, but some-one similar and as notable) came to mentor our team. I always remember it. He was heavily built and tall, ex law enforcement I think, & married with 14 kids I seem to recall. Totally unapologetic about ANYTHING; very loud, very rich and very famous, his first words bellied out across the room were
'You DO KNOW YOU ALL HAVE AN AURA dont'cha?'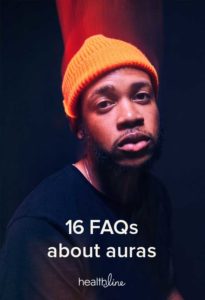 'Sian's' vibe in the street suggested he was a loner and lonely. It manifested itself in his gait, posture, & facial expression even. It was as if he'd almost shrunk into himself, a common characteristic of serious submissives. Spooning her did the trick, akin to flipping a switch. Sian's modest cock responded; We were right, it was a grower, extending to around 6 inches with a decent head on it. Now she was tumbling back to earth as a man, wanting to fuck. Asking for permission, he was given the green light, prompting Minx to apply a condom swiftly & expertly down the length of his twitching penis. There was no stopping the young Asian. Fucking her missionary style, his dark & pert little ass became a blur of motion as he pounded her, witnessed by Geeze from the landing at the top of the stairs. Sometimes its best to step back from a bisexual experience and leave a man to finish with Minx alone; it kind of 'makes it all OK' and validates the previous 'play'. We strive to conclude meetings on a positive note. It's not that difficult, but I suppose I would say that based on our intuition; Clients come to push boundaries & to seek new horizons. We don't want that experience to be clouded by feelings (however unjustified) of shame or guilt. Minx shouted words of encouragement as Sian's dick reamed her wet & expectant cunt relentlessly. I could tell she was enjoying it, and so was Sajjan. Gasping for breath & pouring sweat, gurly make-up now all smudged and spoiled, he ejaculated into his Skyn pulling out straightaway allowing Minx to gush. Three good squirts soaked the pair of them. Collapsing exhausted, both players were quickly re-joined by Geeze.
It was cleanup time, followed by a gradual warming down. We even managed an informal kind of Q&A session. What did everyone like & not like, hotspots, candid observations, nearly all of them GOOD; strong foundations for an even better sex-perience next time. People like Sian are on a sexual journey. They've made a conscious decision to 'get on the train & start going places'. Are YOU like that or are you still sat on the fence at the station? Life's short, pick up the phone! >>> We're working normally throughout the festive period, and on tour to London for NEW YEAR >>> In the meantime Merry Christmas every-one! We turn fantasy into reality, and we tell you the way it is….We thank you for your support, Stay tuned, safe sex always, until next time, Luv, fun50couple xxx
PS: Writing this took me down memory lane. Whilst serving in the Merchant Navy I refrained from 'banging off' as they called it back then; I had girlfriends back home. Many of the crew got riddled with STD's, no big deal in those days. They'd knock up the Chief Steward who'd compare symptoms with graphic images in a medical 'manual'. He'd administer a healthy dose of antibiotics in the backside and most times the recipient would recover before the next port of call. It was only later, in jungle camps on the oilfield that Geeze 'strayed'. This image in particular reminded me of a night in Indonesia.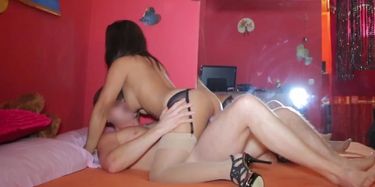 There was a local curfew enforced by the military so if you found yourself in a 'girly bar' after 10PM, that's where you stayed till morning. I never forget sleeping with one of the girls in a tiny room in a hut on stilts above the swamp, about a quarter mile from the rig.  All 4 walls of the room, and the bed were decorated in red and gold. It was very private, and cosy; a bit like the relationship the brothel had with the local police because at 6AM we were briefly disturbed, as an officer of the law armed & in full military uniform, quietly relieved my 'girl' of several hundred rupiahs; turning a blind eye (to prostitution) they call it. Ahhhh, MEMORIES!
*CashApp: it seems if you load your CashApp using a MasterCard, it rejects the transaction; One of the reasons we like peer to peer payments using crypto; its the future.
** It did happen, with another kinky meet just as I was hitting the 'publish' button for this SCREW! Cheers.
* Please note we NEVER divulge people's identities and we have changed some names and details to preserve complete anonymity.
Like what you see? Then please share with others and tell them to pop their name and email addy in the box below to receive more of the same monthly 🙂 AND, if you're not already doing so please FOLLOW US on TWITTER