Fun50couple-NEWS
Hello Sexy friends. Leaves are falling, the pumpkins are out, and the first chills of winter are upon us. There are even Christmas trees up already (ffs!!!) in a local town precinct as we approach the end of yet another year. The big news this month as far as the adult industry goes is the arrival of Fifty Shades Darker merchandise, which pre-empts the release of the film by the same name on Valentines Day 2017. The first Fifty Shades of Grey movie did much to invigorate the adult pleasure toy market with 'FSOG: The Official Pleasure Collection' becoming one of the most easily recognisable and aspirational brands out there. It sold phenomenally well over the past couple of years and helped to bring sex toys out into the limelight and into the mainstream.  At long last, we didn't have to talk about vibrators in hushed tones, they were perceived as 'OK'. Even as a 'must have'. Folk previously too shy to approach the market found them readily accessible and acceptable even in the High Street. The new Fifty Shades Darker range is set to continue this trend. Many true BDSM followers shun the trilogy & its sequel, pointing out that it glorifies abuse and doesn't reflect the true meaning and soul of the fet lifestyle. Nevertheless, the stories have introduced a new generation of folk to the kinkier side of life which from our POV, and that of the adult industry in general, can be no bad thing.
The NEW Fifty Shades Darker range of premium sextoys includes 13 luxurious pleasure pieces AND three couples kits created in collaboration with author E L James.
We have already brought 4 of them to our fun-five-0.com e-commerce site and are among the first retailers in the UK to stock them. The products are 'Kinky Fuckery Kit' for wild couples, 'Something Darker' glass buttplug, 'Adrenaline Spikes' Wartenberg pinwheel, and 'Deliciously Darker' steel double-ender dildo.
These have been chosen as they reflect our interests and that of many of our clients. That said, a good proportion of our visitors can hardly be described as beginners or even intermediates, so it probably won't make sense for us to stock the complete range. We feel it's better to remain focussed on our narrow niche: sexually liberated men & couples with a #bi twist. These people already know about kink, they want quality and durability above all else, at a fair price, and we believe that our carefully sourced line delivers that. We are gradually adding more products to our portfolio, however over the years we have learned the hard way to never rely too much on other people, so stay tuned friends for one or two items coming soon which will be our own brand and exclusive to FUN-FIVE-0. We have noted that most of the major players in the industry are people who started businesses in the Noughties typically with backgrounds in venture capital, IT, social media and/or marketing, vital skills which have contributed to their collective success for sure. But, few if any of them have real experience at the sharp end of the sex trade AKA escorting, swinging, the heavier stuff, the day in day out demands of satisfying people sexually in the bedroom. Whether it's fucking full on for an hour or more, coping with safe sex issues, coaxing a stressed punter to orgasm, introducing newbies to the kinkier side of sex, educating people even about 'vanilla' sex, showing them what sex toys can do for them and their partners….all these things we do on a daily basis…and that we believe is our core strength….and USP.
Wouldn't you rather be buying adult products from some-one who really knows about sex inside and out? Some-one who actually uses the products, knows about them in intimate detail, who can wholeheartedly recommend them from personal experience?
Or would you prefer to line some venture capitalist or internet marketer's pocket and buy from them, knowing  that their sole interest in sextoys is nothing more than their use as a 'vehicle' to convert a pound into £1.20….on a massive scale through sales to millions of punters?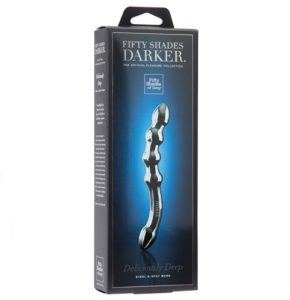 We have no intention of being just another sex toy retailer along the lines of Summers or Bondara trying to be 'all things to all people'……
We just want to bring quality products, and help, to the niche we know and love, AKA sex positive men and couples with a #bi twist. You'll see for starters that our store product descriptions are very different from the norm. No Cut & Pasting of manufacturer's blurb off the box for us…go take a look and see what we mean. We're working hard to carve out a place in a very crowded market.  So stick with us; we'd love you to buy from us. Help spread the word guys and we'll do our best to look after you.
Fun50couple-VIEWS
Have you noticed the stories going round the Press just now, about the young graduates recruited as full time sextoy testers? A couple of these girls are barely into their Twenties, yet the papers have lapped it up and played straight into the hands of the corporate organisations employing them.  As an escort couple meeting the needs of predominately Gen X and Baby Boomer men, this story has provoked a lot of discussion, between us both and with clients. Many of these guys especially those that see Minx solo are intrigued as to how we can be a married couple and yet allow & accept each other to work as professional escorts. Some also express surprise and delight in equal measure when they see Minx turned on to the extreme by the sight of two guys 'playing' and wonder how she can be like that. You see, these men, are at the opposite end of the sexual spectrum to ourselves. We live a very sexual life in public AND private while the majority of our clients have ceased sexual relations all together with their wives or don't have a regular partner at all after separation, divorce or even death( a lot more common than you would imagine btw). Other married couples grow apart through time, and don't see eye to eye on sexual desires and/or needs (an example of a lack of effective communication we would say), or the wife has switched off from sex after the menopause etc.
People's sexuality can change during a life time too, with some seeking a more 'sex positive' lifestyle as they get older.
These examples are the main drivers which cause men to seek our services.  We often entertain 'swingers' and ponder in private as to why these men find it necessary to visit us and 'pay' for our companionship when clearly so much is on offer for FREE at their local club?? A good many of these swinger types see themselves as God's Gift to women, especially when they are well endowed…they tell us how they can go for hours and not come, and how they are looked up to by their peers….so why do they come and see us???  They always ask 'what is the kinkiest or the best sex/best meeting you've ever had' expecting us to describe some outrageous act performed with multiple players. To be fair, many have read our 5 star field reports and feedback on Adult Work which feature many kinky liaisons in graphic detail, so naturally they expect us to talk more about such times…..many are surprised to learn that we both agree our best sex truly is between us as a couple alone and in our kitchen at home!
YES we can deliver an extreme experience with everybody cumming in buckets I kid you not.

YES we enjoy what we do which rubs off during the course of a meeting and why we get such good feedback.
Many so called Escort Couples are in reality 2 single people teaming up together and punting out as a duo, and it shows!... via their lack of empathy towards each other and their clients…and a big turn off.  GREAT SEX isn't about fucking for hours on end (many women are TURNED OFF by that), it isn't about a BIG PENIS (sorry guys, many women are turned off by that too)….and don't be fooled into believing GREAT SEX is what you see in a porn film…that is what we deliver at our meetings….live porn…and it is what many of our clients think they want, and another reason they go to swingers clubs. What makes for GREAT SEX is S>E>N>S>U>A>L>I>T>Y> which stems from a deep connection between players. Invariably that 'deep connection' comes about because there's a strong & intimate relationship in place, built upon a foundation of trust and clear candid communication. We are lucky in that that is what we share between us.  [To be honest luck doesn't come into it, for both of us suffered for years at the hands of unsuitable partners before hooking up a decade ago, so we've paid our 'dues'] That is how we can play with other people, 'play' being the operative word, without fear of it affecting our relationship.  Our kinkiest and most intense times are between the two of us, and often last no more than 20-30 minutes at a time…The moral of this tale? Let's re-visit the 21 year old female graduate sextoy tester. Yes, she can report on the mechanical aspects of a toy and how it gets her off, or not. But it's unlikely she'll know the faintest thing about sensuality. Go and buy sextoys by all means…they can supercharge a sex scene for sure, and help to keep a relationship alive through change and exploration, but without that deep S>E>N>S>U>A>L connection, it's never going to be truly GREAT SEX. Just keep working on binding the strands of communication sensuality and sexuality together and you'll find it.  And it WON'T be at your local swingers club.
Fun50couple-Screws
This month's fun50couple screw is one which took place in an upmarket airport hotel north of the border. We'll call the guy Ginger (for those of you old enough to remember, I've borrowed that pseudonym from a certain Captain W D Johns lol)  Now Ginger is an interesting character in his early 60s, an airline pilot, and not just any old airline pilot either… he actually owns a fleet of planes. I hold a private license and back in the day longed to be a commercial pilot myself, but alas it was not to be. Nevertheless, there's a deep shared interest, always a benefit. We'd seen Ginger before on a couple of occasions and enjoyed his company. He'd gone to the trouble of getting  a bottle of wine in for Minx and a lager for 'moi' which was a nice gesture, & helped oil the wheels…..
he confided that he was a big fan of female ejaculation and water-sports, so maybe there was an ulterior motive, I don't know.
The guy isn't the fittest bloke on the block…years of late nights, time zone changes and sitting on his ass in a cockpit for hours on end has taken its toll, but hey, no-ones perfect, and he's still a healthy soul, albeit with a very large belly….so large that we doubt he's seen much of his somewhat 'average' cock for many a year…..(you DID subscribe to our newsletter  because we tell it the way it is, remember?) Nevertheless this man is a gentleman, and an extremely kinky one at that. He loves his milfs and gilfs, and it's fair to say, pussy and cock in equal measure.  We're often amused by the fact that he's usually shacked up in his hotel along with his entire crew, after a long haul flight….if only they knew what 'Captain' got up to!!!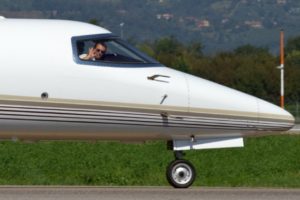 Anyway within 10 minutes of room entry, kit is coming off the two guys with Minx teasing in black satin lingerie….bra, cami-suspender, stockings, no knickers. She's soon face-sitting Ginger who she knows adores the feeling. He manages a good 15-20 minutes totally submerged in a world  of musk, perfume, hairy gilf cunt and booty, before surfacing, balding head and rounded face soaked by a cocktail of Minx's juices plus his own sweat……a brief interlude followed for him to get his breath, before taking Geeze's cock into his slobbery mouth….no bad thing either, because he then proceeded to lick the shaft up and down using the excess spit as lubrication thus bringing Geeze off to the most intense orgasm, with thick white jism covering our Captains' boat….to be fair his request had been for me to fire into his open mouth but the pressure was too great….
sometimes there's just no controlling it, even for a professional, though I did manage a wee drop for him towards the end of the climax.
WOW….this was one of those meets where you look at the guy and you marvel at how so many ordinary looking people are sooooooo kinky behind closed doors….look around you at your place of work and wonder…it's never the ones you think I can assure you!!! OR the ones that talk about it all the time…we call them Dreamers. All too soon the meeting was over….it's hard sometimes to be disciplined and break away, but with regulars it's a bit of a fine balance….give them a bit more than they paid for but not too much otherwise next meet they'll book less time….you get the drift…so we bid our farewells, and emerged into the night.
Although autumnal, there was a very warm wind blowing in our faces mixed with a smell of aviation spirit, accompanied by a deafening roar from aircraft taxying to the runway close-by.
Minx looked stunning and we were both very turned on by what we had been through; we kissed passionately at length just outside the lobby….I caught sniggering execs clocking us briefly, before making it back to the car and onto 10 lanes of motorway, homeward bound.  A good night for sure. But we were more than a little aroused after this one. Hands strayed, and after crossing the City, those wandering hands were no longer enough…
we needed a place to FUCK, NOW. A brown roadsign beckoned with the words 'Country Park' and in we went….
it turned out to be little more than a dead end road leading to a wooded area between flats, but beggars can't be choosers. We bailed out the car and stood kissing hard, my fingers up Minx's skirt, her hands clawing at my rock solid bulge confined by very tight Ted Baker jeans…there were some strange red lights in the distance which appeared to be moving erratically but no sight nor sound of people….it being such a warm night and a dark one too, we moved round to the front of the car and pretty soon were fucking deep and slow, balls deep, with Minx's naked ass riding the curved bonnet of our car….I was facing back, the red lights were moving closer….I suddenly cottoned on to the fact that they belonged to a couple of dogs…but where the hell were the walkers??? By this time I'd reached the point of no return….again…I now caught a shadowy glimpse of the folk accompanying the dogs, a scant 80 feet or so distant. I asked the mental question…do I go for it and throw caution to the wind…literally, or do I just STOP, and hug Minx tight as if we were a kissing couple and let them pass? Guys…..I reckon y'all know the answer…..it was to 'Let it GO'…big time, Minx was on the point of crying out….
I stifled her cry with my hand hard against her mouth as I emptied my seed…this was sooooo GOOD, even better than the meet…
we both stood very still, I managing to murmur an 'Alright????' to the couple who passed close-by in the gloom…WOW. There was cum everywhere, Minx's thighs were dripping, hanky out, quick rub and back in the car….time was a-wasting. It was now nearly 2230 and the Chinky closes at 2300….would we make it back for a hot n sour soup and a pork Chow Mein????  A night like that is by no means unusual for us…. It's part and parcel of our vocation...We turn fantasy into reality, and we tell you the way it is….You subscribe to our newsletter 'NEWS VIEWS & SCREWS' and to find out what it's really like to be an EscortCouple, We thank you for your support, Stay tuned, safe sex always, until next time, Luv, fun50couple xxx
* Please note we NEVER divulge people's identities and we have changed some names and details to preserve complete anonymity