Fun50couple-NEWS
Hello Sexy Friends & Followers, Happy New Year to each and every-one of YOU!  Neither Minx or I are ones much for Christmas or New Year festivities, being a very small family, so it was back to work as usual  after Boxing Day on accounts and web development work.
New Year saw a major revamp of the digital services page http://www.fun50couple.com/bisexual-phone-sex-and-video/  We've made it easier for you to access dirty LIVE 121 chat with a range of three options, including one which guarantees total anonymity, with no phone record, no premium line access, and no adult site membership required, take a look! You'll also find NEW access to thousands of adult videos via our partnership with the best in the business AEBN. There's direct links to over 150 XXX bisexual vids, with free sample clips, rotated on a daily basis, PLUS you're able to browse thousands of other titles by clicking on our own FUN50COUPLE page within AEBN, go try it for yourself, most of all ENJOY!
Other January NEWS is our tour to South Wales, where I'm writing this newsletter from.
We've found the locals in the North East of England very different to our former client base in Scotland, with different priorities, so we're spending more time with QUALITY clients across the country as a whole. Other tours provisionally booked include London Edgware, Scotland South Queensferry & Merseyside Wirral; for regular updates, check the red newsbars on the gateway page at https://www.fun50couple.com and who knows, we might be meeting YOU before very long.  While in South Wales we've stayed in Swansea and Cardiff and enjoyed time with some super guys, ranging from nervous newbies to FULL-ON mmf experiences; Minx has also entertained a couple of guys solo. We've had our fair share of timewasters again 🙁 they are the scourge of our industry, but we've suffered them less this time due to us taking deposits from advance bookers. We're also  choosing to ignore most texts too…if men REALLY want to meet us then they can get all the information they need from our comprehensive websites, then CALL us solely for the purpose of booking. We've noticed some other AdultWork PRO service providers starting to do the same; none of us have time for dreamers or money for that matter to waste on pointless text pingpong.  Timewasters and no shows really are the worst thing about escorting…so many weeks end up a rollercoaster of highs and lows, the highs being the fab meets with sexy like-minded clients, the lows a consequence of the spineless no-shows and dreamers. There have been occasions when we've had to endure 8-10 no shows one after the other…a time for us to be mentally strong and see each one as a single step forward towards some-one genuine. Easier said than done sometimes I have to say.
The early days of January have also seen further work on our own brand of 'room odorisers' coming soon to https://fun-five-o.com.  Don't know what we're talking about? Well all you need to do is to 'pop a bottle of these aromas in the room, open the cap, and ENJOY an 'oh so sweet' sexual experience', got it guys? 🙂 🙂 🙂
Fun50couple-VIEWS  
Talking about views we've been marvelling at the scenery in South Wales around Swansea and Cardiff with a trip yesterday into the hills to see the snow. AND the sheep lol 🙂 Its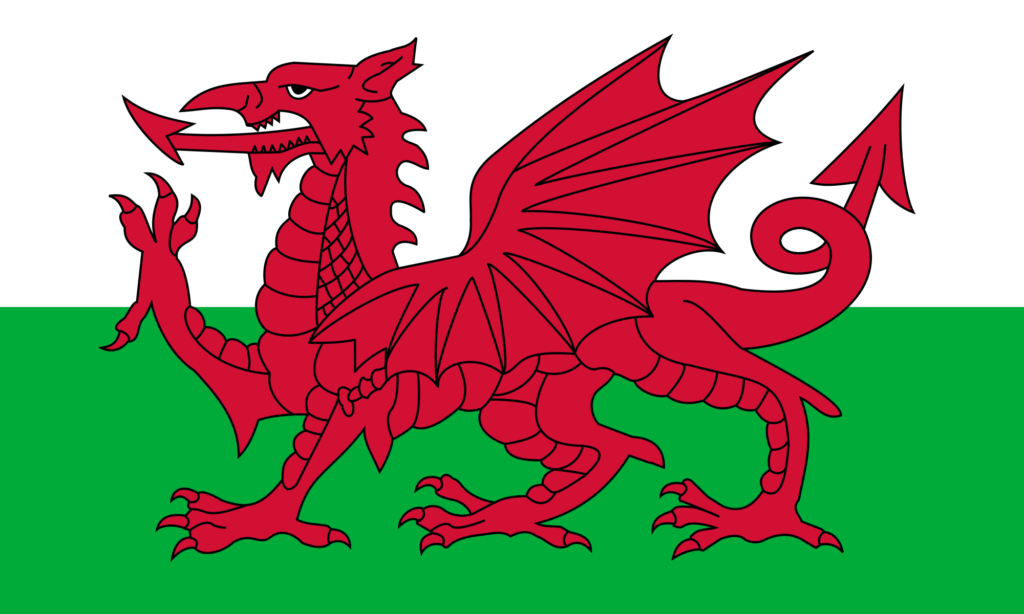 several years since we've been to Wales; the place is buzzing, with smart new buildings everywhere, and a friendly laid back ambience, encouragement enough for us to plan another tour there in the Spring. Minx is a Scot as you'll know, and we've lived together there for nearly 10 years before moving back to the North East. As a politically engaged couple and former activists it's fascinating to see the BIG changes affecting these regions with devolution seen as a force for good in Scotland and Wales, while the North East of England struggles on, a victim of industrial decline and a Westminster elite out of touch with anywhere much further North than the M25 in England. With years of experience in business and sales at street level, coupled with our very intimate escorting activity playing mostly to businessmen, it's a lot easier to see what's REALLY going on in our country, which is often contrary to what the tabloids would have you believe. Talking of which you'll not fail to have noticed 'The Donald'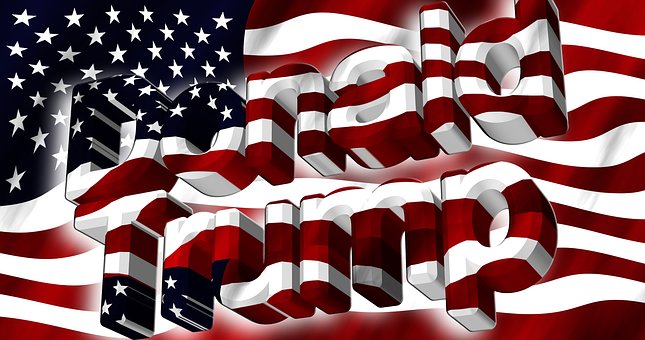 gracing the front pages in recent days with lurid details of alleged liaisons with Russian ladies and talk of 'urolagnia' leaked by (no pun intended 🙂 🙂 ) a former British MI6 agent. People slagging off a particular fetish or sexual practise is called 'kink shaming' and we've seen this BIGTIME in relation to this story….Isn't this so VERY TYPICAL of the world we live in? Why? Well, because it's a story about 'the Donald' it's portrayed by the papers and social media as 'shock/horror/disgust'. Whereas if it's Christian Grey and Anastasia Steele AKA #FiftyShadesDarker its seen to be 'all OK', fun, trendy, it's sexual liberalism! Double standards or WHAT? It was interesting to read one 'report' that identified 9% of the population to have engaged in 'urolagnia' AKA water-sports to you and me, at some time or another, SO WTF is the BIG DEAL???? It is a practise we as fun50couple are very familiar with of course, and some of you will have seen articles written by us in the past…..it's a practise as old as time itself, but only just 'coming out'…. to the horror of our political masters in Westminster who have deemed the practise 'illegal' and a practise that can't be viewed in the UK on film, I kid you not. The Digital Economy Act means all videos accessed via the UK internet will have to pass BBFC guidelines. Water-sports fall foul of them as does wait for it, scenes depicting female ejaculation, hog ties, ball gags, breath-play and others. Many of these practises are routine within the safe, sane consensual environment of the BDSM world, but not deemed safe to view by our nanny state. We'll most likely see the nanny state dismantled to a degree by sitting Governments here and across the Pond, but that isn't going to make life any easier for us in the sex business. Forces from the Right AND the Left are combining to inflict their will upon us, to restrict our activities, in the name of 'moral justice'. (All too often the same people who are at the head of the queue for sex services btw in private: POSTSCRIPT: I'm writing this over three days…Saturday's front page story in The Sun is so typical; a charity chief working in Calais vilifying any-one who exploited migrants for sex about a year ago….and just been exposed for having a relationship with a migrant toyboy….I REST MY CASE!!!!! You see, I don't mind her having sex with a toyboy, or Vaz having sex with a rent boy, or Teresa Maybe pissing on Boris Johnson, what I DO MIND is being told what 'is acceptable' and what is 'not acceptable' by these people, or to be 'protected' by these people who 'know best'). It's a 'Death  by a thousand cuts strategy'….well two fingers to them….Sex is like food, every-one needs it….sexwork caters to that need and is the oldest profession…they will not stop us. We and others in our industry shall surely find ways around their meddling. Stay tuned 🙂
Fun50Couple-SCREWS
A tough one this month! Do I tell you about the toff who'd had two disastrous meets with couples beforhand, thought he might be bi-curious, and called us to visit him in his posh Cardiff hotel? OR, do I tell you about a regular we haven't seen in a while who came to visit us, paid for an hour's time and ended up staying for four? We'll go with the latter, because it dovetails in very nicely with fun50couple-views. We'll call him Alan. Alan is a portly chap in his mid-sixties from the Midlands. Typical of many of our clients, divorced, made a fortune, lost a fortune, living for the day, with an interesting and successful career behind him, and still working hard with a ton of responsibility. He'd had a bit of a miserable Christmas too through no fault of his own. To any-one in the street or at work he's MR RESPECTABLE. It's a 2 hour drive to ours and we limit in-callers, however, Alan has become almost a personal friend over time. Granted, we have no contact with him between meets and NEVER initiate contact, being totally professional as Escorts, however, that doesn't stop us from being good friends and sharing a heap of personal information and discussion between us when we DO meet up. Alan wasted no time in cosying up to Minx upon arrival; He'd also VERY KINDLY brought a bottle of bubbly with him, and a very decent one at that. Offered a shower he declined, saying he'd washed before leaving, um OK then, all good. Within a quarter of an hour or so, he was following Minx up the stairs to the bedroom, quickly stripping off….clearly he was well up for a full-on meeting. It's been a while since we'd seen him…due to his heavy pre-Christmas schedule. He's a kinky kinda guy and an experienced player, who pays for his pleasure, not one for the swinging scene or dating; his free time is limited and he needs to make the most of it without suffering timewasters or escorts who promise much and deliver little. He knows the sex business inside out, he's personally organised orgies for his own benefit, and knows many of the well-known established escorts up and down the country, who all speak highly of him. Basically he's a top geezer. But I'd hazard a bet that most of you, male or female if presented with this bloke, would run a mile. Many of you readers will subscribe to this newsletter because you're fascinated to learn what it's REALLY like working as an escort. Some guys send pictures of them-selves or offer to send pictures. Some tell us how big they are. We're not interested. A cock's a cock. A cock on a guy with PERSONALITY is what counts. That's where chemistry comes in….a connection. No connection means there's usually gonna be no erection. A good escort has to be nimble enough/intelligent/diverse enough to sometimes create that spark which lights a fire. That's why so many foreigners are useless…they don't have that breadth of knowledge and experience within our culture to do that. Many of THEM think escorting is all about mechanical fucking…in truth, it's a million miles away from that. Well, it is if you want your client to return! One has to DELIVER to guarantee repeat business, an escort's lifeblood.  Minx and I have lived tough lives and been through some calamitous experiences so empathizing with a wide range of people comes naturally. So the first time we met Alan a couple of years ago, we hit it off. Some of our most memorable meets have been with him. Back to the bedroom. He likes French kissing with Minx and he likes his cock sucked, interspersed with conversation about all kindsa stuff. Age and a stressful lifestyle mean a little help is needed in the erection department, but he quickly rose to the occasion today, especially when starting to talk about his pet fetishes….snowballing and piss. There was one occasion in an Edinburgh hotel where Minx got very turned on by dirty talk from Alan and I following an extended oral session, when she stood over us and gushed cum into our open mouths as we lay side by side….female ejaculant we're talking about here; it was very sexy. He'd shown us videos on his phone of squirting…like many men, he's truly fascinated by it, and he'd come to the right place, because Minx is a 'natural', and shall we say 'copious' in delivery. We're often privately amused during meets with men who profess to 'know it all' who clearly haven't been with any-one quite like Minx. These mens' ideas of stimulating a woman are invariably rough fingering and clitoral stimulation….if they can find it or even know where it is I kid you not. (!!!!!). Some listen to Minx's preferences, and are frequently rewarded with a good soaking of her juices, multiple times.  Back to Alan: After a couple of soakings it was snowball time, no easy task for Minx because Geeze is an extremely heavy cummer, and comes with a lot of force. So catching it requires a bit of dexterity on her part…..our Alan was rewarded though with a good gobful which he savoured for a while before swallowing, then proceeded to clean cum off her face with his tongue, chuckling all the time. All this action had taken the best part of an hour and a half; Meanwhile his hard on had diminished. He admitted to taking Viagra, so we knew we had to (and wanted to) persevere to bring him off big time. So it was out with Ro-Zen…a double rubber cock ring/anal plug from Rocks-Off which we know can be SERIOUSLY EFFECTIVE with or
 without the plug. Sure enough, Alans cock responded, helped by Geeze sucking him….and very soon there was a serious erection, the bell end blossoming to a considerable size we hadn't seen before. This all took a while so out came the lube too, so we could masturbate him hard and fast before BOOM! A truly massive explosion accompanied by a cry so loud from Alan it had us worried for an instant that the neighbours would hear (it's a detached house too!!!). A damp towel was needed to clean up. Geeze went through to the bathroom to bring him one which prompted conversation about a previous client who'd asked to be pissed on in the bath. Then we recalled another occasion in a posh Yorkshire hotel (and we mean POSH 5* with butlers etc) where a wealthy businessman demanded water-sports on the wet-room floor…all this was too much for Alan ….he just had to have it, NOW. It was a good thing the meet had gone on well over time, and even better that he'd brought a bottle, because Minx was by now 'needing'. She stood over Alan teasing him and making him believe that she really wasn't ready for a pee, and that he 'should have told her earlier so she could have drunk more, hehe'. Alan wasn't ready for what was coming. Minx stretched upright, allowing him full view of her hairy gilf cunt atop slender legs and smooth fleshy thighs, 5 inch grey animal skin 'fuck me' heels digging in to the pvc sheet, and, sexily, an outstretched palm pressing against the ceiling above her head before letting go….a deluge of piss on Alans chest splashing onto his face….quickly he opened his mouth thinking he'd catch a few drops as Minx restrained herself, before starting again with a serious gush….not stopping this time and taking Alan completely by surprise, and me I have to say…it went on for an age, Alan gulped and gulped, and gulped again, a deep puddle simultaneously forming around his naked torso, JOB WELL and TRULY DONE! Alan was ecstatic. So ecstatic he wanted to see more. After chatting downstairs for a while Minx really was 'needing again' and took Alan into the cloakroom to watch her pee; which prompted him to reciprocate, half of it missing the pan altogether, what the hell. A good time was had by all, At the end of the day it really doesn't matter in business what you do, if you consistently under-promise and over-deliver then success is assured. Remember that when choosing an escort. Read feedback and try and read between the lines in that feedback. If there isn't any, there's a reason! Stay clear of the poorly written slutty profiles, unless you want a poorly conducted soul-less meet.  Persevere with and read the long and very detailed profiles (like ours), you'll find it'll be worth it, and you'll stand a better chance of finding what it is you're really looking for.  Until next time, be good, safe sex always, and look forward to Jan (2) NEWS VIEWS n SCREWS when we will be bringing you another ridiculously easy comp to WIN #sextoys, see you then! We turn fantasy into reality, and we tell you the way it is….You subscribe to our newsletter 'NEWS VIEWS & SCREWS' and to find out what it's really like to be an EscortCouple, We thank you for your support, Stay tuned, safe sex always, until next time, Luv, fun50couple xxx
* Please note we NEVER divulge people's identities and we have changed some names and details to preserve complete anonymity