Fun50Couple-NEWS
Hello Sexy Friends from a dull and misty County Durham, but hey, it's better than the thick fog which enveloped us last week during our tour to London, causing us to lose at least one big booking due to flight cancellations, with our clients stranded overseas. Incredible to think that in this hi-tech world we're still so often at the mercy of Mother Nature….as a
private pilot I can tell you it's very easy to get caught out with fog, why? Because when you're up there in the sky you're sometimes able to see vertically through the fog to the ground below, especially when it's maybe only a 100 feet thick or so, indeed, you may not even be aware there IS fog, however, upon descent you find yourself trying to look through it horizontally, and you're not able to see ahead at all, hence the problem.
The London trip was our second tour this year, and quite successful. As professional escorts (and perfectionists to a degree), we're still honing our touring skills, as we are no longer content to remain on home soil and play to a limited audience. There's a lot to take into
account, and what might work for some, won't work for us. The crux of the matter is that as a couple we can only really do two 'full on' MMF meetings daily, at a pinch 3 (very rarely); this means we're always fresh and able to DELIVER the goods to our lovely clients. MFM's tend to be more demanding on Minx, so we try and book those for evening time…Minx isn't keen on being shagged senseless first thing in the morning! It's much easier when the attention is shared between us as in an MMF.
I remember dating a high class escort for a while years ago, and laughing one day...
when she was indignant, telling me how 'fucking is hard work'. In those days I made a living roofing houses and running three or four gangs of men, working 7 days, but I NOW know what she meant (Bless her); it's not just the fucking, it's as much the mental side, and ensuring the client has a fab time; we just cannot risk a sub-standard performance and an unhappy 'punter' leaving poor feedback.  I often wonder what became of my former girlfriend…we parted company amicably, with me embarking on what was to become a disastrous marriage, while she left UK shores for a life in Canada with a wealthy client. I believe they went to settle in Whistler, British Columbia, all very well…BUT….she hated the cold!!!!
Taking deposits from advance bookers has cut down the time-wasters, as has refusing to answer endless texts…those who want to genuinely meet all seem to have one thing in common…they can communicate effectively and succinctly, with a minimum of ping-pong…they read the profile and do their homework on us before picking up the phone to book, just what we like. Choice of location is also something we're working on…with most of our clients married men, we have to position ourselves in hotels close to where they might work or travel; some of these areas are expensive to stay in, so it's a fine balance between costs and potential revenues…work in progress. We have tours coming up in Scotland, London, Herts/Beds/Cambs, the Wirral, and Poole in Dorset over the next few weeks. If you'd like to catch up with us in any of these places, then keep an eye on www.fun50couple.com gateway page; the red newsbars are constantly updated with NEWS on where we are and when.
Some of you will remember we attended Mistress School in London last year and had planned to return this year to finish our course. To cut a long story, we weren't happy with what we got for our money (nearly a thousand £££s) after the first stint. Negotiating with the dom was all but impossible…like many in the trade (and ordinary folk for that matter) she was a master (or should that be mistress?) at tying you up in knots with words and manipulation. At one point she conceded we hadn't got what we paid for and that she owed us 2 full lessons, only to withdraw the offer a fortnight later and try and say she owed us only one. Minx and I are DONE with dealing with these kinds of folk (who seem to be everywhere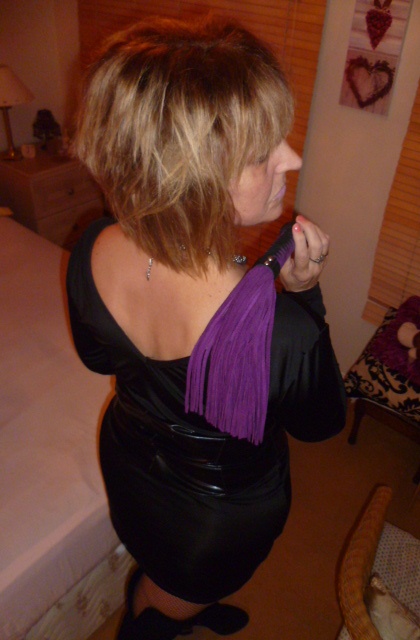 these days), so put our losses behind us and went to look for another dominatrix to mentor us. We approached several, most of whom ignored us. Some had stopped mentoring trainees but not edited their websites to say so. There was a lot of politics with many of them, and it appears the original school is now in the hands of a new tutor….a possible explanation as to why things went awry in the first place perhaps. As with many things we began to think the answer might be to cross the Pond and learn intensively in America. Whatever you might think about our American cousins, they can usually be relied upon to DELIVER a SERVICE, and DELIVER it WELL. We've received a ton of information online from them and were starting to think about going over there later this year for 121 mentoring. A good Twitter follower meanwhile had been following our plight with interest. He's in a different trade altogether, but comes into contact with a number of well-known UK doms, and promised to 'ask around' on our behalf. A few DM's and emails later, arrangements were in place to visit a new dom in her very own dungeon on the outskirts of London. Last week we had an extended session with her. She followed the lesson up with comprehensive notes and links, and appeared genuinely interested in what we are hoping to achieve. So far, so good. We're booking more sessions to cover electro-stim, sounds, advanced bondage etc, stay tuned folks for more updates once we've seen more.
Fun50couple-VIEWS
Its fascinating how many of our areas of interest overlap and inter-twine. We like intertwine 🙂  I'm referring to escorting, bisexuality, domination and male sextoys, quite a heady cocktail, and one that consumes us on a daily basis. As niche escorts we cater almost exclusively to men over the age of 40, mostly married. 90% of these guys describe themselves as bi-curious, though it has to be said,
a good proportion of that 90% turn out to be way more than just bi-curious,
with many having had previous experience. Sometimes that 'previous' was no more than a fleeting experience dating back to teen years; others seem to have been born bi,  with the biggest proportion made up of guys seeking to explore same sex desire, once they've reached their mid-forties or fifties, who up to that point had identified themselves to be 100% straight.  As a 'thinking' person with a serious outlook on life, these matters are constantly on my mind, and more and more so as time passes, for many reasons.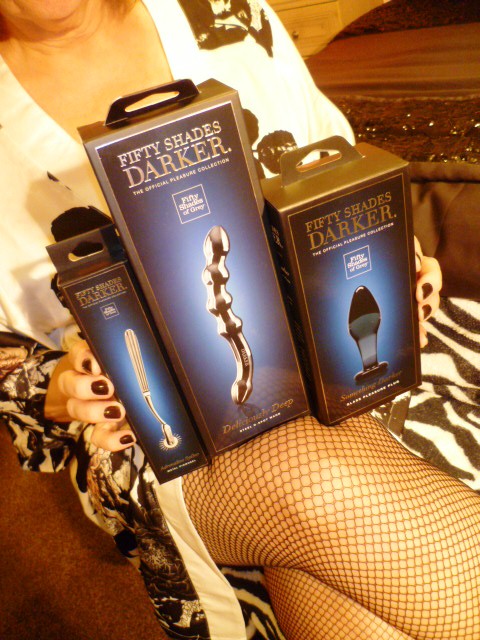 Our infant FUN-FIVE-0 sextoy business is geared towards sex positive men and couples with a #bi twist. Now that, I know, is a risky business model, Why? Well, It's reckoned that there are 4 times more people in the world who are bisexual than there are identifying as gay…and there lies the problem. Most bisexual people choose to remain closeted. By the very definition of the word, it also means many of them are in 'conventional' relationships whatever that means….I hesitate to say 'heterosexual', perhaps I would describe those relationships more as MH (mostly heterosexual). The players themselves may never have even heard of the term 'MH'. All sexuality is a 'spectrum' and a person can often be at a different place on that spectrum at different stages of life. I know I have. As a bisexual man,
I can see that being attracted to men and women is hard to understand for many people
who could never imagine being with a gender other than the single gender they are attracted to. This has more to do with cultural attitudes than anything else and how a person may have been brought up even. Women's relationships revolve around just that…the relationship at an emotional level, whereas men commonly express connection and closeness through sex.  This often stems from childhood; research shows that  society stops being 'touchy feely' towards boys once they reach the age of around 8, and actively discourages them from expressing their 'feelings' and 'emotions' since that is seen as too 'feminine'. Boys soon learn to express themselves at a more physical level through sex, violence, sports and later through work, or risk being treated as an outcast or misfit.  'Closeness' with another human being of the same sex isn't seen as 'normal' or even considered. Further-more society sexualises lesbian life which is so often regarded nowadays as acceptable, cool, trendy even, whereas two men getting together 'crosses the line'…they simply HAVE to be gay….errrrr NO!  There are many men attracted to 'gay sex' but NOT to men 'per se' or to gay culture. If a man wants to receive anal sex there's still a good many of the general population out there who automatically think he's gay. What nonsense! He may have been having anal sex with his wife for years….noting her increasingly powerful orgasms….or not. Isn't it natural to wonder what if might be like for him too? Many men know about the prostate gland and its significance with regard to sexual pleasure, Many men DO NOT KNOW though, I kid you not. A man's ass DOESN'T have a sexual orientation, it DOES HAVE more nerve endings than a clitoris and knows it enjoys pleasure….GET OVER IT, experiment a little and ENJOY! And if you're one of those men who chose to explore a little bit at a younger age, but dared not to advertise it for the reasons above, then you're more than likely the kind of guy we see on a daily basis. Bi-curious perhaps. Bi-sexual maybe. Straight maybe, though always bear in mind that it's reckoned no-one is 100% straight or 100% gay, got that? You NEVER know 🙂
Many many more will go to their grave forever wondering....
As a bisexual escort couple  we can tell you this is a big deal for us and a source of endless fascination and question. Society is moving forward and attitudes are changing thanks in part to a greater exposure and understanding brought about by the internet. I know forces from both Left and Right are seeking to dismantle a lot of what has been achieved by activists over recent years but that doesn't worry me. I don't really like minority activists of any kind although I'm thankful to a degree for what they have achieved….they've assisted in bringing 'the conversation' (another modern term I detest but no matter) out into the open….but that won't make any difference to our core clientele. These men have been brought up in a different world, and though the 'conversation' has helped them come to terms with and re-connect with 'feelings' suppressed since early years, they will most likely remain in the closet. Old habits die hard, including attitudes to sextoys, however, male sextoy sales have increased ten fold in the last 7 years, so guys are changing for sure. The younger generation are beginning to accept and legitimise bisexuality at long last…after all its nothing NEW! It's been with us since the dawn of time. The interest we have in BDSM is also relevant, for so many bi men are sub by nature……Perhaps you are beginning to see now, how we, as a mature bisexual Escort Couple fit into this picture…for us SEX isn't the main attraction; the buzz is about meeting new people, making sense of and sharing their sexuality, it's learning about their journey through life over the past 3 or 4 decades, it's about us connecting to like-minded souls, it's about giving joy and relief, it's about sharing sadness and failed dreams, its hope, its survival, it's a living even. Which brings us neatly to 'Screws'!
Fun50couple-SCREWS
You subscribe to this newsletter to find out more about our lives as escorts. We know that many of you get intensely turned on reading about our (true) exploits. Thank you, and keep those emails coming! But it's not all fun…far from it, and no-one can expect to come up trumps all the time (no pun intended). So, as promised I'm going to share with you 2 meets this month at opposite ends of the spectrum. A month back while in Wales, Minx got a phone call from a guy who'd noticed we were coming to London. He identified himself to be straight, & slightly younger than our minimum stipulation of 40 at 39. He'd never been with a couple before and the experience was on his bucket list (at 39?!?). He seemed keen and promptly paid a deposit to secure his appointment. Minx did say he sounded a little weird on the phone, but that's nothing unusual to be fair…nerves often come into play.  Two weeks later he called to confirm he was still coming, and would meet us in our London hotel late in the afternoon. We'd chosen the establishment carefully, a large sprawling building with a number of wings and best of all free parking and 3 separate entrances, so no need to negotiate reception. Being an older building yet to be modernised, it doesn't have scores of cameras scanning each alleyway…another bonus. I agreed to meet him in the carpark and went outside; no sign of him. Then I spotted the guy, several hundred feet past the entrance, wandering around aimlessly, never a good sign. When you work closely with all kinds of people on a daily basis, then body language is something you naturally pick up on….and dress. Alarm bells rang gently….despite speaking perfect English the guy looked foreign, he dressed foreign…he acted foreign….YES I know it shouldn't matter and NO we don't mean to offend, but it's our choice about whom we're going to have a very intimate relationship with; the government hasn't (yet) dictated who an escort may or may not see on grounds of race or religion anyway. Turned out the guy was born and bred UK, but of white North African origin. We are both dab hands at putting people at ease, and can talk knowledgeably about a wide range of subjects…it doesn't take long to break the ice, and all went well whilst walking back to our room. Apparently the bloke was a sportsman, and single, without a girlfriend, and he'd never been with any kind of escort before, let alone a couple. UMM. Unusual. Some clients wonder why we ask so many questions at the outset, while some other escorts advertise they don't ask any…the reason is simple….it helps forewarn us of any 'issues'. For instance, if a guy replies to say he last saw an escort a week ago, then fine, we'll go on to find out what kind of escort; if he says 'a TV' or if he mentions 'swingers' then we'll drill down a bit more….could there have been unprotected sex?  If it's only a week, its possible an STD might not have shown itself…all little things you go on in an effort to keep as safe as possible and minimise risk. Anyway the guy stripped off to boxers and joined us on the bed; we asked him what his expectations were, what were his limits, we told him to COMMUNICATE with us (at least 4 times in fact).
There was a bad vibe, something we can usually deal with but this time we were struggling....
We asked him if he was OK to which he replied to say he 'was confused' ??? He was circumcised with a half decent cock, and asked Minx to suck him. He boasted that 'circumcision' was best and 'cleaner' than uncut…oh, right! He was asked if he watched porn and what it was he watched…he said he watched bi porn sometimes…we asked him if he liked to see women squirt to which he answered Yes, but quickly pulled away once Minx started to flow….it was clear that any male to male contact was definitely not on the cards….time was going way too slowly….we suggested he watch us to which he agreed, before demanding to be sucked again….he now wanted to fuck, not that Minx was very keen, though didn't show it….He put on a condom and started to fuck and fuck hard and rough causing pain to Minx when he chose to go in at an angle straddling her leg; she winced; he murmured a brief apology but continued before pulling out after several minutes more. Minx noticed he hadn't come and asked if he wanted to….some don't preferring to leave it till later…he grunted something unintelligible before proceeding to wank over her tits, simultaneously with me; he came but I kept mine for next time for he was by now up off the bed, saying he had to go but needed a wash. He was most displeased when told we hadn't a spare bath towel; we normally ask for a third and bring some extra of our own, but it wasn't long after we'd checked it, so we could only muster a hand towel; both our towels had been used by us to get ready. The guy had been on the bed with us for around 35 minutes…the next 30 minutes he was in the shower…we could hear him repeatedly pumping the soap dispenser and scrubbing, it was as if he was trying to remove all traces of anything to do with the meeting off his body …..and soul….if indeed he had one. He eventually re-appeared and dressed in silence, refusing to engage with numerous attempts at friendly conversation…Escort work at its worst my friends… Good riddance. You DID want to know the in's AND the outs of our life didn't you? 🙁 🙁
Contrast that to our next meet….with a guy 84 years young! We'll call him Grant. Grant has had phone-sex many times with us in the past, and we were delighted to get the opportunity to meet with him at last while on his home patch in London. We'd NEVER had guessed him to be the age he was over the phone….kinky as fuck with role play chat sometimes lasting 20-30 minutes; He set out his scenario in an email message….with a choice of two; he'd decide on the day which it was to be. With clients like this, Minx and I rehearse beforehand two or three times so we don't end up having to refer to notes halfway through. We can both act well, especially Minx…the secret of role play is to immerse oneself in the scene, and it's surprisingly easy to do, and HORNY too with the right script. We've had some very good roleplay meets over the years. One went on for 4 hours!
Minx met Grant in the car park and brought him up to our room. Except she was no longer Minx. She was Sal, a rather prim, shy wife wearing an olive green knee length dress, black Jasper Conran stockings and suspender, and gold 'fuck me' heels. The key turned in the lock and the couple entered the room and crossed to the chaise longue across the window….The pair appeared to be  deep in animated conversation….I say appear because I was in the bathroom with the door open just a chink, enabling me to catch sight of them in a mirror….I heard Grant opening up about how foolish he'd been and how he'd ran up gambling debts behind his wife Sals' back. Now it was his day of reckoning, time to own up to his stupidity and confess all to Sal, because at any moment a nasty creditor was due to collect the debt. …my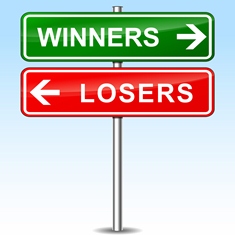 cue to come knocking. The door opened and I saw the pair standing close to one another, cowering almost, away in a corner. I'd not met 'Sal' before, and found it difficult to concentrate fully on my debtor…..though she glowered at me with a look of contempt mixed with fear, as I layed into Grant demanding repayment of my thousand pounds. Grant started blubbering and making all kind of excuses about not having the money….all kinds of crap I've suffered from many of his kind over the years it has to be said, however, this was a wee bit different….Sal looked good enough to eat, I was needing to get a closer look, and to wind her up….I sat down real close, my face close to her own, mocking her choice of loser for a man…here was a golden opportunity to 'persuade' Grant to come up with some cash; I put my arm round Sal's waist; she flinched briefly before pushing me aside, but I wasn't to be deflected….this woman looked good, and smelt good too…a flash of thigh beckoned….time to take advantage; chances like this don't come too often….Sal has very prominent features, with long slender fingers, elegant wrists, and a subtle but sexily contoured head, particularly around the temple, with lily white skin partially exposed beneath deep brunette hair….Striking…I wondered if it was anything to do with her being Scottish….she turned her head away from me allowing me to take her by surprise, planting a kiss on the side of her cheek, then another quickly to the corner of her mouth, then twisting sideways for a full on Frenchie….her head bucking in obvious distaste for an instant, before strangely relaxing, only to push me away again as my hand found her breast…..and very decent breast too I have to say….melons spring to mind….good firm tits…and natural by the feel….certainly worthy of further investigation…. Grant started whining on about her being his childhood sweetheart…she told him to save his breath….maybe there was a way she could help with his predicament after all….music to my ears….I could guess what might be coming, but couldn't wait…the dress gaped open, a signal for me to start disrobing her….Grant was clearly no threat not in a physical sense anyway, I could take my time, humiliate him, and have my wicked way with his prim little wife….manna from heaven, for after a hectic week chasing debtors, I was in sore need of some relief…and this little lady looked set to fulfil that need….mild resistance gave way to tacit approval, as the dress fell to her ankles revealing black satin lingerie, laced in cream…those tits filled the cups to perfection, and then some; Sal had a good figure…..no stick insect, but curvy, and in all the right places….Being old school, I couldn't help noticing also a hint of hair trapped between her thigh and nicker….was it thin and fair, or a good thick forest? Only time would tell. My cock by this time had grown from a lazy 'lob' to a throbbing rod….the violence of the first few moments of the meet tempered by this new sensuality combining to produce a rush of excitement, of lust even,
'SUCK MY FUCKING COCK WOMAN' I demand….
taking out my penis, which was by now shining purple with anticipation, the shaft thick and deeply veiny, Grant moved forward and between us as if to protect his 'sweetheart' from my advances to no avail….she is clearly horrified at having to perform what she sees as a vulgar and distasteful act…the thought 'what planet had this woman been living on' flashed through my mind, she then confided she'd never sucked a cock before…..no matter, 'Grant is going to have to suck it for you in that case'…..ever anxious & willing to protect his beloved wife, Grant bent to his knees, taking my cock in his meek little mouth, eyes closed, his breathing now deep but erratic, but nevertheless, anxious to please…..   'Keep the fire burning I yelled, Suck it, just fucking suck it you pathetic little man'….Grant willingly complied, furthermore, he proceeded to unbutton his own trousers which fell to the ground revealing pure white pants barely concealing an impressive bulge of his own…this couple were full of surprises. I pretended not to notice and started to tell Sal in graphic detail what I was going to do to her, how I was going to fuck her in front of her pathetic hubby, then make him clean up my seed; At that point Grant raised his head interjecting lamely.... 'you're not going to fuck my wife's sacred married cunt are you, oh please no, I beg you no….'
'Beg? I've been begging you to repay your debt my son for the past week….too late for sentiment, besides little Sal here rather likes a bit of rough don't you Sal' while turning towards her and looking her in the eye,
'Well you'll need to use a condom' was all Grant could say… 'Condom my ass!'.....I exclaimed, brushing him aside while deftly pulling Sal's body by the legs to the edge of the sofa. Her heels now rested on my shoulders as I sandwiched her  knees between my elbows and body, cock upright and rigid, twitching with anticipation, the light from the window behind illuminating my bell end which by now was oozing pre-cum….like a sticky spiders web it trailed my cock….
I pushed towards her cunt, still partially concealed by cream lace knickers….
she continued to protest mildly though instead of words like 'No'  I was hearing 'OK, get on with it' and 'fuck me if that'll clear the debt, just get on and fuck me…go on do it now you bastard, just do it' …..I pushed my hand up against her mouth to silence her, but felt her tongue lick my palm…..her face seemed to nuzzle forward against my restraint….before leaving her face to pull her knickers to one side….I could feel the heat from her hairy milf cunt and caught a whiff of her nectar, before pushing in. Her hole was tight, her damp knickers were chaffing against the shaft of my cock increasing the sensation…fuck, this was good….I caught sight of hubby looking on, his own impressive cock hanging large but limp between his legs….he was stroking it…my weapon found its target at last, her hole opening to take my length, a mixture of pain, lust and pleasure as I forced my way in…she gasped, deep breaths interrupted by 'Oh god' and 'Oh fuck, FUCK' and then 'Push, yeah go on Jerry fuck me baby…fuck me….fuck my cunt….fuck me HARD……' by now Grant was an irrelevance…and for that matter the debt….this rather 'prim' woman was hot stuff…a hotwife in the making….she now had her legs open wide, her ass off the sofa,  riding my hard cock with obvious enthusiasm, her cunt getting wetter and wetter by the second to the point of flowing, a squirt of juice forcing its way out of her cunt even while I was fucking her…one of her tits had now slipped out of her dress….impressive in size with a seriously pert nipple just begging to be sucked….I stooped low while still pumping, and took the nipple in my mouth, then between my teeth, biting lightly then more firmly causing her to cry out loud…her body arching still more as if in spasm, her cunt contracting sharply on my cock before ejecting it and squirting her cum over my bare legs and onto the inside of my dropped trousers….I could hold back no more and blasted my own seed over her black silk lingerie scoring a direct hit on the exposed breast….like a target, a good 6 or 7 pumps of thick white spunk, the last splattering her face….'More more more you horny bastard'….she cried….turning then to Grant jibing 'now that is the way to FUCK did you see that? Oh my god, just fuck me more, now Jer, just fuck me again, go on……please, for fucks sake FUCK ME…..'
Reading between the lines I could see this woman was wasted on Grant……I knelt beside her, cupped her head in my hand and kissed her lightly on the lips, our tongues met, she forced hers into my mouth, deeply and passionately, her free hand found my ass, nails clawed the skin as she pulled me close, 'that was fab, you have no idea, just fab'…….she whispered…. 'what about the debt…can you knock some off'…..and then….her hot breath in my ear…. 'just knock me off baby, fuck Grant…..'
And then it was over……
Grant was smiling, giggling, 'guys…that was fantastic….I've told you both before you're true professionals , thank you, thank you so much….' Then laughing more….we'd played out his fantasy…he was a happy man, just like the times we'd talked dirty to him and played along with his wild scenarios over the phone in the past (http://www.fun50couple.com/bisexual-phone-sex-and-video/) ...Conversation followed, as we all came back down to earth…and REALITY. Poor Grant had had a prostate op in recent years, curtailing his sexual exploits to a degree…..his wife at 79 in real life was no longer remotely interested in sex, but as we've seen before….sexy men are often always sexy men, even in old age, and to the day they die…. 'Jerry' he said turning towards me….  'Jerry, just don't get old, it's horrible…..'  He was clearly resigned to his situation but doing his best with what he'd got….his impressive cock never got beyond semi hard…even with continual stroking but I believe he had kind of 'cum' …some satisfaction…we've seen that before with similar men….an internal cum…going in reverse so we're told, not as pleasant, but some relief all the same. The guy was a pleasure to be with…and interesting too, being  semi-retired; Not for him days spent watching mindless telly,  he was on his way to the City for a high level board meeting, his 84 year old brain still active, full of enterprise and business acumen…and always a project on the go in his head. This is what we see so often as Escorts and takes me back to fun50couple-VIEWS above. The two meets I've described were at opposite ends of the spectrum. What's very clear is that as folk get old, for many, their minds and aspirations often stay much the same as when they were younger, its just that they find themselves fighting a deteriorating body. Take that thought on board my friends, especially if you're one of those guys thinking you've got loads of time to fulful your fantasy…in truth you haven't, it's a cliché I know, but Life REALLY IS short. Until next time……be good, safe sex always, and look forward to Feb (1) NEWS VIEWS n SCREWS, see you then! We turn fantasy into reality, and we tell you the way it is….You subscribe to our newsletter 'NEWS VIEWS & SCREWS' and to find out what it's really like to be an EscortCouple, We thank you for your support, Stay tuned, safe sex always, until next time, Luv, fun50couple xxx
PS:What happened to the ridiculously easy sextoy comp I promised you? Keep glued to your email INBOX...we'll be sending it to you over the next few days!
* Please note we NEVER divulge people's identities and we have changed some names and details to preserve complete anonymity