Fun50Couple-NEWS & VIEWS [combined]
Hello Sexy Friends! New subscribers of which there have been many recently, are probably wondering what's happened to the 'regular content' promised; are we monthly, bi-monthly quarterly or what? Well folks, you'll understand I'm sure when I say that right now we're in SURVIVAL MODE, living day to day, short on funds, and trying our best to make money out of the opportunities thrown up by the current debacle. James Melville (censored by Facebook & Google) tweeted the other day that 'we've got the worst possible government at the worst possible time' & I agree wholeheartedly. Yeah, we 've had some of the Self Employment Grant money, but didn't get much because the qualifying accounts were low on profit since it was the year we built the playroom. We despair at the current situation, not least because with each successive lockdown, the government seems to be convincing more people to back them. Several people have fallen out with us over our views, but we stick by them. If you take the trouble to read a lot of what people like Simon Dolan
(self made Essex entrepreneur worth £200 million+), Save Our Rights, Gerald Celente  & Co were predicting months ago, (whilst being portrayed as 'monsters' and/or conspiracy theorists) you'll see it's all coming to pass. The latest example is Johnson assuring us the Government had no intention whatsoever of bringing in Covid Passports...proclaiming 'that's not the way we do things in this country', only to U turn a few days later, saying...it's now under discussion. (last week) Our country's being dictated to by a handful of Oxford Academics with no clue of what life's like for 'the common man', anyway, enough of politics, you're here to read about sex right?
It's not easy just now as a former political party member and activist to keep out of it all, nevertheless its something I'm consciously having to do to stay sane. We've built a few websites lately, which has helped matters in the finance department; one of the sites is of particular interest not because of its content, but rather the mentality behind it. You'll probably have noticed that the world and her neighbour have piled on to OnlyFans in an effort to make money from flogging adult content. But as you can see from this blogpost, most of them are on a hiding to nothing, with average monthly earnings from their efforts
amounting to less than £100. emma-lifestyle.co.uk is the site in question and its the first we've got live for Premium SnapChat Account content creators. We're working on others as we speak; the interesting thing is, that some of these girls are making considerable sums of money, far in excess of OF revenues; we know this because we've got access as developers to the backends of their sites. So, if you're reading this thinking about making money from XXX content sales, think smart and don't follow the fold. Go independent like emma-lifestyle. The market is truly staggering; AdmireMe.VIP has gone from £77000 monthly turnover a couple of years ago to a million a month now. OnlyFans had just 60,000 subscribers in 2018...they now have over a million. Big business for sure. It's the reason we keep going with XXX webdev to be honest, which includes work on our new escorting platform. It's slowly taking shape, and we hope to launch it sometime this year. I'm hoping for Easter, but this latest lockdown is hitting us hard, so it may turn out to be much later. Stay tuned. All I can say, is that like Emma, we're not following the fold, but attempting to roll out something completely different to break the mold. Twitter trolls IE the educated-feminist-prima-donna-escort-influencer-decrim brigade have told me I know nothing about solo escorting & shouldn't be giving advice. So I shall release the site incognito, not that I'm very interested in their kind anyway. Both Minx & I have worked solo appointments for years. We've more positive escort feedback on AdultWork than almost any other escort couple. We've bought, converted and built a BDSM playroom second to none for its size. The trolls despise escort couples & write male escorts off completely. The same happens within the domme 'fraternity'....I mean how dare anyone work or advertise as a pro-domme unless they've lived 'the lifestyle' for 100 years?  The proof's in the pudding....we've 'walked our talk' & made our entire living from the sex trade for nearly 10 years mostly on the back of repeat clients. So we must be doing something right? Judge for yourself.
Before we move on to SCREWS, consider this: Longtime readers may remember me urging subscribers to get into cryptos way back in 2016/7. We met a few of them in London for MMF & MFM three-ways. It's always fascinating to share thoughts & information with these guys during the 'warm down' period following hot sex. Some of them followed the advice and invested. Lucky them. Bitcoin is over £30k just now, with some tipping it to go way way higher. Us? We never followed our own advice...investing money in bricks and mortar because our goal was to build the playroom. We don't regret that, because its 'worked' for us. My advice now though is to look at BAT. We'll be investing in it imminently. BAT stands for Basic Attention Tokens. Find out more here.  While you're at it, you'd do well to make Brave your default browser; when you've been using it for a short while you'll see how good it is. People are moving away from the likes of Facebook Google & Amazon; it's a trickle just now, but I predict it will become a stream & eventually an exodus. The penny's dropping...these are evil organisations bent on running your entire life, stealing your data and selling it to the highest bidder. The same people who are coming off these platforms are the same souls we mentioned in para 1. Conspiracy theorists? Watch this space.
Fun50couple-SCREWS
We've had snow in County Durham. There's a hill behind our house which rises to around a thousand feet AMSL. Up there gets more snow, about six inches just now, and it's somewhere we often walk to 'get away from it all'. You can see around 270 degrees of horizon, with the North Yorkshire Moors merging into the Dales, the Tees Valley & then the Pennines stretching north towards Scotland (about 60 miles away at its closest point). There's a wood up there next to a couple of fields that are gradually degenerating into moorland. On Friday we made the trek, under blue skies and full sun. The ice crystals in the snow twinkled bright, it was a day to die for, and we felt fully justified in taking the time off. It was an opportunity to play too; three quarters of the way up Geeze stripped off down to his working boots, and we filmed all kinds of shenanigans. Only later did we discover all the images merged into one 🙁 Guys, don't buy a Motorola G6, it's been a nightmare since Day 1. I used to have an Honor 8 (Huawei) but dropped it rendering it uneconomic to repair. I wish I'd replaced it like for like. Minx has had a Motorola for years and its purrfect, like her lol. Anyway, shortly after the filming we got to the top and poured coffee from a flask. Air temperature was about -3 and the beverage was piping hot, too hot for Minx to drink, so while allowing it to cool, we got close. In between kissing softly, Minx started talking mildly dirty, mentioning three-way scenarios with our fave regulars. We meet many men who are unable to talk freely about sexual matters with their significant others. As an Escort Couple in the North East, our job is to turn their fantasies into reality; most of them tell me I'm a lucky man to have Minx as my long term partner [14 years]. I agree, and it's something I AM conscious of and try not to forget. Listening and being able to talk uninhibited with her is SUCH a turn on! I was quickly hardening, and she told me to masturbate openly. Pulling my cock out it was impressively hard despite the cold; however, after some teasing, we put it away, incase he was needed later. The dirty talk centred around two guys we've known for years. One we'll call Brian, the other Kurt.
Brian is a 50 year old civil engineering contractor from Penrith, Kurt is a 60 year old sales executive from Northumberland. Brian first visited us around 4 years ago as an ostensibly 'bi-curious' married man. He saw us twice, then vanished for a couple of years, re-surfacing again in 2019 looking for another three-way. On the third occasion he didn't seem to take a lot of notice of Minx, gorging himself instead on Geeze's 'assets'. The meeting finished with him cumming over her titties while Geeze blew on his ass and man-handled his balls. It came as no surprise to us that a fortnight later, Brian booked Geeze solo. When two guys play in an MMF scenario it's hot. Clients get especially turned on when Geeze interacts with Minx while simultaneously having sex with the other guy...it seems to take many of them to a 'higher level' prompting them often to cum hard. When the same two guys meet alone, there are no distractions, and it can get VERY intense VERY quick. Some of the guys are a little nervous because its often a first time MM encounter, however, nerves rapidly diminish when the blood starts pumpin' 🙂 Some might wonder what can happen for a whole 60 minutes, especially early cummers, rest assured, when you're in experienced hands, the answer is... A LOT. Men will leave physically and mentally drained. You can see it on their faces They look like they've just run a marathon, and indeed they have...a sexual one. Some guys it's a one off bucket list kind of thing. Others are on a journey they've contemplated sometimes for decades. Some guys come for the tick on the bucket list and get hooked. As in hook, line and sinker. Both Brian & Kurt fall into that category.
I've since met with Brian 1-2-1 over 40 times, and as a couple we've enjoyed Kurt's company at least 6o times. On two occasions we've been a group of 4. I wanna share with you their respective journeys and tell you about the last group sesh, so get comfy, get tissues and keep reading...
Both men started in similar places sexually speaking but diverge over time. Or maybe not, time will tell. Brian has become very submissive and kinky. I suppose the playroom has influenced him to a degree. It started with cuffs, gentle nipple stimulation & anal play. Guys' response to nipple play tends to be a good indicator as to where they are with their sexuality.
If there's no feeling or interest, more than likely they're not really bi-inclined. Don't dismiss that as utter tosh...you have to remember we've seen numbers of men running well into four figures by now, with most of them identifying themselves as bi-curious, bisexual, CD's and/or subs. Over time, one begins to see common patterns and behaviors. We've nearly £4000 worth of sex toys at our disposal including all sizes of anal beads, dildos, strap-ons, flanges, hooks and we're always investing! One can't expect to retain clients with same-old same-old scenarios, and the 'journeymen' always seek to expand their horizons. So it's bigger, better, deeper, more extreme, more intense, it's like a drug, well, it is if you go with the flow. After a couple of solo meetings with Brian I noticed him responding positively to anal insertions. How so? His cock, at a respectable 6.5 inches with a big bell-end would twitch aggressively, precum was abundant and started quickly, and he'd get rock hard. As the toys have got bigger he's taken to using poppers to relax muscles, so now he'll start hard but then go flaccid; that's not to say he doesn't cum though; He just saves it till the end. Brian's work life is intense, but he's the kinda guy who outwardly at least, handles the stress well. His work phone will ring on occasions and he's always softly spoken & from what I've observed, calm in a crisis. His extreme sessions with me must be an antidote. A release of inner pressure. As time has passed, Brian has got into sensory deprivation, bondage including mummification, nipple torture, and ever bigger and more extreme insertions with an ultimate aim of being fisted. He loves a good quality tight fitting hood with holes only for his nostrils. I get him dressed in another room and then slip on a camo collar, then lead him to the playroom on a tight leash. We've experimented together, looking for the most comfortable positions to take the biggest insertions out there. He books an hour, but the planning, the gathering of the equipment, the meet itself and the clearing up after takes up to 4 hours of my time. That's why I advertise BDSM rates higher than escorting. It's INTENSE carefully thought out work. As a person with low self esteem, I probably get as much out of the meetings as he does; pleasing others has always worked for me, and I'm in a place of calm too; the soundproofing deadens the outside world, enhancing the atmosphere.  I feel truly engrossed and immersed both in and with my subject. While Minx has morphed into a domme I have become more Switch. In truth I deliver many of the services that so called 'masters' advertise, but I don't tout out or presume to be one. I'm me, I'm growing too, and as I said before, the proof of the quality of my service lies in the repeat custom. There have been quite a few guys who have looked around elsewhere, all corners of the country, then come back to us, often at considerable inconvenience to themselves, with journeys amounting to hundreds of miles. (Especially Scots)
The last time I saw Brian he texted me his list of 'wants' Mask, Restraint, Gaping, Piss and Cum dump. Gaping is his fascination at the moment and let me tell you, it's not just about ramming the biggest toy in an ass to get it like that. For starters you don't 'ram' anything into anyone's ass.  It's about gently moving the goalposts, week after week, month after month. What seemed impossible once, becomes routine. The fun bit for me is alternating big dildos with small kinked glass ones which I use to target his spot precisely. I often lock him in chastity with a CBT6000 and tease his pee hole with my tongue as I probe him; that starts him dribbling, then while he's deeply inhaling from a [ahem] 'room odoriser) I'll whip it out and replace it with a thick veiny cock dildo. His fave is a big smooth black male strap-on. I tease him with it lubed up with fisting gel, then once he's easy with it, I step into the harness and start gently thrusting with it. Depending on the mood, I'll release him from chastity so he can wank himself to orgasm; other times I'll leave him until he's on the point of exhaustion....with intense sessions like this, its shear fatigue that sets in and Enough is
Enough even for the kinkiest of players. Gaping is starting to happen, but we've a way to go till we get that big crater like hole he wants me to pee into. He has been the recipient of my piss on three occasions. The last time was especially memorable. Forewarned, I'd accumulated a good tankful, and I've found, contrary to my expectations, that being full of pee actually enhances my own erection, promoting a different and rather pleasant sensation. Try it yourself some time. His cock was free; he'd asked me to ride him hard in the suspension sling, make him drink my cum then for me to piss on him. If you're reading this and you're thinking its all a bit extreme, then yes to some people it is; but watersports can be hot. Literally. Riding him so he stimulated my own prostate turned me on to the point of crying out. Ageing is a peculiar thing. I never used to be one for precumming not since my late teens anyway, when it was more akin to premature ejaculation. Now, it varies between leaking proper cum, or, in times of real intensity, profuse dripping. Hundreds of drops rained down on Brian's chest as I wanked my penis while approaching the slit in his gimp mask. Carefully squeezing my bellend to control the flow, I let go into his mouth and gave him my full load so he could swallow the lot. Pulling off his condom he started to masturbate. Now I had to exercise mind over matter in order to deliver my pee before he came. Like most men, it's 100% game over once he's shot his load. Learning from past
experiences, I'd drunk a pint and a half, but it still needs real discipline to deliver the golden shower straight after being so hard. I managed a measly few drops over his jerking hand. 'Could do better' was the over-riding voice in my head, like my school reports, and it worked. I got the feeling. The pee started, then it flowed strong. The site of my piss squirting all over his over stimulated & reddened cock was a sight to behold, especially the moment he came hard, it mixing with the golden shower...mind tbh it wasn't gold, it was clear. Intense stuff. We both loved it. It made me so horny I masturbated again once he'd left. If you don't use it you lose it, so anytime I reckon I can come twice in short succession I'll exercise my right heehee.
As with most hot clients, the sky's the limit. Some of you readers might wonder what we could keep doing differently, but in truth, no two meetings are ever the same. We've got Russian gas masks, sleep sacks, confinement, fucking machine, sounds, electro, feminisation, all kinds of stuff in the pipeline, not forgetting more group sessions. Keep reading....
Any-one who's tried coordinating three or more men & a woman to show up for a group session knows it's easier said than done. We've given up when trying to do it with people we don't know. Add the fact that everybody lives hundreds of miles apart, and it makes it harder still. But with guys we know so well, its a whole lot easier. Good clients are 100% reliable, that's why they're good clients. It has to be said, these days, those kind of people are in SHORT SUPPLY. Kurt's got a big cock. Nine inches hard. Geeze is 7, and Brian had told Geeze his dream was to be amongst other bi men in a group scenario. So one afternoon in late Autumn, it happened for the second time; the first time was OK, but everyone was new to the dynamic so it was a bit tame. This time round though we all knew what was what. Still there's room for improvement, but you live and learn. One problem with older men, especially busy ones, is they have to get out of work mode and into sex mode. Put yourself in their shoes. One moment you're selling industrial equipment literally just down the road trying to close a quarter of a million pound deal, and within a half hour you've an appointment for group sex! So Kurt's cock was up and down. (He hasn't resorted to the blue pill, or hadn't then lol)
Brian arrived first, got douched, then reported to Minx aka Tees Valley Mistress in the playroom. Mistress was in a red satin burlesque dress with fishnets; the outfit hadn't seen the light of day for months, and it was good to see her in it; Kurt isn't really into the BDSM dungeon domme thing, hence the reason Minx chose it for this occasion. Minx & Brian started off together, Geeze 'hovered' while Kurt changed into sex mode. When we two entered the play-pace, Minx had Brian between her thighs, and by the looks of his boat, he'd already had a drink. Of her squirt. Rising to their feet, the pair joined in together, embracing in a four way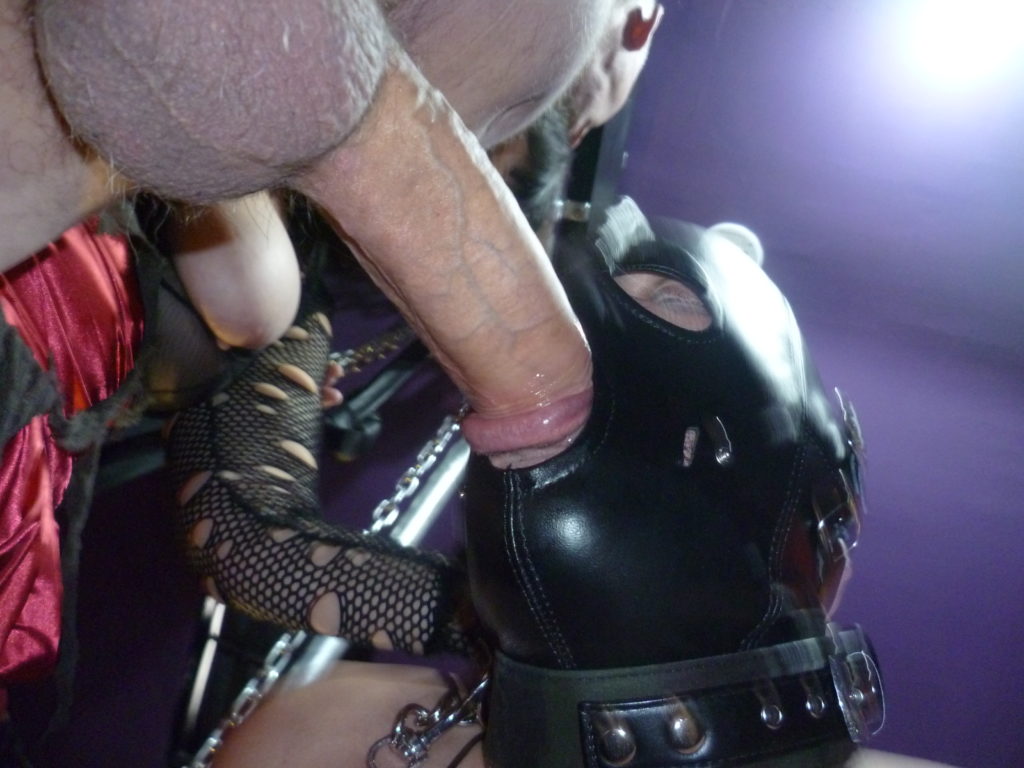 tonguing kind of a kiss, then it was down and dirty. Brian couldn't wait to take Kurt's girth in his mouth [see pic!]; it has to be one of the best pics of all time; Kurt & Minx adore each other, while they kissed, Brian gorged on 9 inches of Northumbrian cock, while Geeze pushed his meat into Kurt's tight hole. Their followed 45-50 minutes of intense oral and enthusiastic fucking. Minx was at it too, pumping Brian's ass with a purple strap on as he performed oral on Kurt while fingering Geeze's ass. Armed with the camera, my own cock was up and down as I positioned myself to capture the best shots...looking back I realise I was so wrapped up in making sure every-one got what they hoped for, that I didn't get my own head in the right place; People talk about these kind of sessions matter of factly, but for it to really rock, it needs patience and practice; sex is like that; even the so called super studs we've come across over the years don't get it right ALL the time, that's why they need fluffers lol!  I remember Minx getting screwed by a 'Bend Over' star years ago, it was so horny, prompting me to fuck her again immediately after. At the time you just shrug it off, but looking back you see it was A>M>A>Z>I>N>G. Especially when right now we're suffering the jerk Hancock who's made sex with anyone other than one's married or co-habitating partner illegal. MAD; and even more maddening that people have just rolled over and ACCEPTED IT without question 🙁
The sling in the playroom is a sturdy piece of kit, and a good job too, because at times there were three of us on it/in it screwing around; it was a major fuckfest. At the end of it all Minx & the two guys left with broad smiles on their faces. All good. Privately, for the reasons mentioned above, I thought I 'should have done better'. Kurt hung about while the other two got ready to leave. We reflected on the meeting together for a few moments; I shared with him my concerns, and within minutes I was achingly solid. I couldn't believe it; Kurt & I realized at that moment that the organization of it all had left me 'below par'; now it had happened I was super-horny again, which was a good thing in a way, because Kurt was overnighting with us. So there was time for fun yet. That's what happened too, however, it did give Minx & I cause for discussion afterwards. We didn't want to make the 4 ways routine; we vowed to really turn up the heat with Kurt the next time; Fast forward a month....
We NEVER get complacent. We always think we may never see some-one again, so its OUR DUTY to deliver. Repeat business is king. Having said that, the lines get a little blurred when you've been seeing some-one for 5 years and had sex together some 60 odd times. We're like... good mates. We know all kinds of things about one another, the good the bad AND the ugly. Minx & I formulated a plan; we'd let Kurt watch us more as a voyeur; he's one of those guys who doesn't venture much; I suppose that's why he's a good salesman. He listens and he lets others dig holes for themselves, or at least come up with options. After the previous four-way & subsequent overnight, the sex had been good, but not OTT. We'd expounded a lot of energy in the afternoon session. So this time we were going for QUALITY. We were going to make sure ALL THREE of us got pleasured to the MAX, which turned out to be three rounds, two before dinner, one after. When we first met Kurt years ago, he'd had one three-way with a couple in Edinburgh, and he wasn't over-keen on the other guy. Or so he said at the time. We classed him as bi-curious newbie. He was a serial punter though when it came to female escorts and he'd had a steamy affair with a work colleague lasting a couple of years. Kurt's been married to his teen sweetheart for decades; we privately wonder if she 'wonders' but keeps quiet. Apparently with him home during lockdown they're having sex once a month, up from once every 6 weeks. Always in the missionary position he informs us. Even if she does wonder, there's no way she'd guess the extent of Kurt's 'philandering's' of that I'm certain. Kurt can't really get through life without at least 1-2 meetings with sex workers a month. He has his faves; we're in the fortunate position of being one of them. Over 5 years, Kurt's gone well beyond the bi-curious stage, to full on bisexuality. He's never done a 121 with Geeze, YET. But I think it may happen one day. Meeting at our home is different to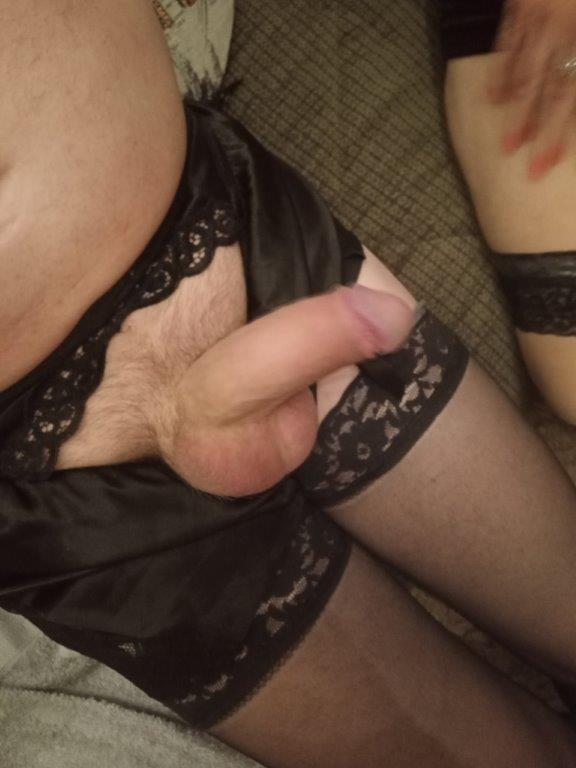 the play-space too. He's been so often he's 100% comfortable as we all are. Invariably its never very long before clothes are coming off. We have a fair size sitting room, and where the dining area is we've got another sofa; when we used to work from home all the time, it was like a reception area & it's where we usually kick things off. Kurt got naked, Geeze got to work on his nipples, while snogging Minx. Shortly after Geeze started sucking Kurt while he and Minx kissed. I was particularly horny that day, and just wanted that huge cock inside me, so positioned myself over it with it teasing my hole. A little lube and it was on its way in, but slowly does it, because Kurt's a B>I>G boy. I needed several shunts before sitting right down onto it, balls deep, my arms around his neck, simultaneously reaching over & snogging Minx. We were talking between kisses; that felt so horny with Kurt deep inside me too. It was what she was reminding about when we up the hill in the snow. I started to ride him fast and hard it felt SO-oooo good. Hitting my spot, there was that sweet sensation of SEX and HORN and LUST and you don't want it to ever end; Upping the tempo, I shifted to a squatting position on my haunches, still on the futon. I'd never done that before; the ferocity I was riding him knew no bounds, I just wanted to be destroyed. Have you ever seen tweets from people male and female asking for that? I can totally understand where they're coming from. Frantically fucking his cock...its the only way to describe it, he came inside me into his condom, groaning loudly in the process as if in severe pain. Kurt for all his sexuality has difficulty coming. I think its probably down to him having had SO MUCH sex his threshold is high, therefore it's only really heavy stuff that 'does it for him'. I myself am a bit like that. There are certain things though still, that can get me hard in an instant. Withdrawing, we could see a tiny trace of white seed; Geeze was left to fight another day.
There followed discussion between us. Work, politics, music...there's nothing much he doesn't know about bands and pop. Before Covid, he'd attend live gigs several times a year...the Stones, Floyd, Meat, Fleetwood, Eagles, Sabbath, Nazareth, WhiteSnake, Purple, he's seen the lot, and got the T shirts. Don't think he's done Bon Jovi; and we've seen the Stray Cats, he hasn't seen them. He's more progressive rock, we're more Rockabilly. We were supposed to see Lee Rocker Band and George Thorogood last year but of course it never happened. If Whitty gets his way it never will. We in common with others are beginning to look at moving overseas if this shit continues for much longer. Sweden, Florida and North Dakota are places that come to mind, all back to near normal, yet Google, the BBC, Sky & Big Tech are cancelling that news. I was astonished to see pictures last week of throngs of people out enjoying themselves in Orlando with barely a mask in sight. Anyway, back to Kurt. After recharging over a few drinks, it was time for round 2. Kurt wanted to be fucked. We've a deep pile woolen rug adjacent to the sofa which has seen its fair share of action over the years. It was given to us by a 'lady friend' back in Scotland, a hot 65 year old ex pole dancer, who we used to get on VERY WELL with. Until she denounced England and said she'd never cross the border again to see us. Her loss. I fucked Kurt doggy style on the rug as he had his head between Minx's thighs. She had her hand round the back of his head pulling him onto her. A short while after, Kurt moved to a reverse cowboy on my cock, riding me until I came. It was a VERY INTENSE orgasm. I think when people really gel, its more than just SEX. Kurt's a generous guy. We ordered a Chinese; he pays an overnight B&B rate which includes a 2.5 hour meeting, but we never stick to that format. It's always around 6 hours of on and off FUN, then sleep, and quite often another round before breakfast. But he pays for his share of the Chinky too bless him! Soups and a couple of main courses & we were stuffed. Minx & I had vowed that this time EVERYONE would get satisfied to the max, so a third round was on the cards...always a tall order after a heavy meal. Nevertheless, this time it happened. We started getting horny on the futon again, with all the attention on Minx. There was even talk of the Holy Grail of three-way sex...DP, DVP even, but Kurt's so big, that wasn't likely to
materialise. But conventional DP maybe. (?) We were all EXCITED. Moving upstairs the fun continued. Minx had had one or two drinks, and it was uncharacteristic of her not to dim the lights. I always wish they were full on so I can see every detail, she prefers soft lighting and leaving some detail to the imagination. We've got big mirrors in there, facing each other, affording full view of all the action from multiple angles. It was HOT. Minx demanded to be fucked; Sometimes she admits privately that Kurt's a bit too big and she doesn't let him go too wild, but tonight she was stoked, and threw caution to the wind. Kurt fucked her missionary style, and then with one leg over hers. He's got a pert little ass that's Lilly white, quite feminine in appearance. Another thing he's grown into over the years we've known him is wearing lingerie; full white sets including stockings suspender & bra; we only found that out by accident one night, however this time he was just naked. I was hovering, waiting to get into a position where I could DP with him. Minx would have to trade places & sit on Kurt while I screwed her perfect bum-hole. Regular NVS readers will have seen references to it in past missives; its perfectly symmetrical, deep inside the crack of her big silky white booty. Seeing her bend over in the dungeon is to die for, believe me, and its got me hard on several occasions when I've struggled with a three-way punter whos been HARD WORK.  You know the kind....Alpha males spouting streams of orders but failing to get hard themselves, or guys who wreak of BO. (the latter we just send to the shower) That's escort life for you. In the big wall mirror I could see Kurt's ass pounding and gyrating as he screwed Minx's pussy. It was so deeply erotic as were the glimpses of his big cock and balls fucking her cunt. I gave up on the DP since Minx was orgasming everywhere. She was squirting in between Kurt's thrusts; she can't squirt with a cock inside her. The duvet cover was wet with her juice, and I mean wet. Soaked. She was clearly enjoying being right royally fucked. The funny thing is, you can always tell the morning after, she looks so fit and well. I tell her she needs to be fucked hard every day, but she thinks I'm joking or trying to get my wicked way. It's even more amusing when clients have said the same, verifying my observations. Kurt & I synched our levels of arousal, both coming at once, me over the both of them. He trailed his fingers through it, allowing some of it to stick. Sucking on it he then snowballed it with Minx who in turn gave it back to me. It was a wild, sexy, intense, more menage a trois then AdultWork threesome. FAB-U-LOUS. I often read posts from guys looking for this kind of thing but truth is, they seldom just HAPPEN. They're even less likely to take place if said guys can't even send a proper message introducing themselves. We've got used to that over the years, so count our blessings. Guys like Brian & Kurt ARE out there, as are couples like us, you just gotta find them, be patient and grow the thing on. It's just like they say, Rome wasn't built in a day! You subscribe to NVS to learn out more about our life as an Escort Couple. YOUR PLEASURE is OUR BUSINESS as we turn fantasy into reality. We tell you the way it is….and we thank you for your continued support. Until next time, be good (I used to say Stay Safe but that phrase now means something else entirely) and realise that in all situations however dire there are Winners & Losers. Focus on the former, don't be unduly influenced by others, and strive to be your TRUE SELF. Chances are a decade from now, we're going to look back on this dark time and see it for what it is/was, GROSS OVERREACTION, CYNICAL MANIPULATION & an unjust & unwarranted ASSAULT ON OUR FREEDOMS by people we should kick out of our lives FOR GOOD,  Meanwhile take care, Luv, fun50couple xxx
Please note we NEVER divulge people's identities and we have changed some names and details to preserve complete anonymity.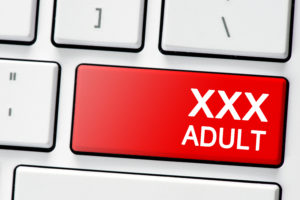 We've got a new escorting website on the drawing board and we need your feedback. What do you think about escort portals currently on the UK web? Are they fit for purpose? If not why not? What works for you and what doesn't? What would you like to see? Have a few megasites had it all their own way for way too long? Let us know what you think, Email fun50geeze@protonmail.com. Worried about divulging your email? There's no need, however if wanna open a new one go to protonmail.com. It's based in Switzerland, it's FREE and everything's encrypted. 
Like what you see? Then please share with others and tell them to pop their name and email addy in the box below to receive more of the same monthly 🙂 AND, if you're not already doing so please FOLLOW US on TWITTER