Hello Sexy Friends and welcome to the May 2021 issue of NVS. We're back, in more ways than one. This past year has seen us meet few people so there's not been a lot to write about in the XXX world; our time's been taken up with other things. Punters have been few and far between, but hey ho, they're back again NOW. Just before 'the virus' hit we were in two minds as to whether to build a new web platform for escorts, or pull the trigger on another one we had planned to help people in poverty. We went with the latter but things haven't worked out as we envisaged; the site's attracting interest but needs serious funding to spread the word. Work in Progress. We're not giving up on it, but we are re-focusing on the escort website and improving the XXX sites we already have. Both projects 'have legs' and have similar characteristics in that they're service sites, linking providers to users. We're spending every waking moment in between hot escort meets studying modern routes to funding. Exciting times. Stay tuned.
Something else we've been up to is PROTESTING. #EndLockdownsNow #NoVaccinePassportsAnywhere. On April 24th we made the trek to London and took part in the biggest demonstration seen in the capital since the Iraq War; reckoned to be 6-700,000 of us but not according to the BBC who ridiculed the event, falsely reporting there were less than ten thousand people, and that we were all misguided conspiracy theorists. Yay! You had to tune in to American or Australian television to get proper coverage of what was a monster event. As a former Londoner, I know the place well. Marble Arch to Tottenham Court Road is around a mile and a half by way of Oxford Street; climbing on railings & looking back from New Oxford Street I witnessed the entire length thronged with demonstrators in places 50 abreast, other stretches 20-30 and no more than 2 metres apart longitudinally. To hell with social distancing. Adult Work take note 🙁 From the same point we could see the police helicopter shadowing the head of the march over Blackfriars. Three hours later when we got back to Hyde Park Corner people were STILL making their way down Oxford Street. The route was 9 miles in length. With regard to numbers, you do the math. No wonder this past fortnight people have been cancelling their TV licenses in their HUNDREDS OF THOUSANDS. #DefundTheBBC. If you're heartily sick of the main stream media and you're looking for a dynamic alternative then try UNN. Find it here.
After a grim year and an especially tough Feb/March/April it was heartening to be amongst thousands of like minded souls. Most were families, business people, and all ages from kids to pensioners; one guy was 100 years old, all with one thing in mind: FREEDOM and saying NO to the 'New Normal', No to endless lockdowns, and No to vaccine passports. Geeze even shook hands with Piers, and distributed leaflets. We're back there on May 29th, with over a million people forecast to attend. Let us know if you'll be there too. If its sexy fun you're wanting then hang fire a few more weeks...we're planning a London tour ASAP, probably July. Our advice is to meet while you can, as it seems likely we'll be back in lockdown come the Autumn.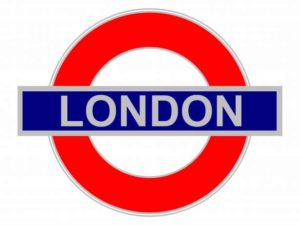 Hmmm, we've had a few HOT meetings lately. What would you like to hear about? Remember, you subscribe to NVS to learn more about our kinky lifestyle. Warts and all. Would you like to hear about a succession of guys with miniscule cocks [see footnote] & zero charisma? OR the guy who'd suffered a mild stroke a few years ago but was fine apart from a bit of memory loss? Unfortunately he'd forgotten how to wash, GROSS yeah, but part of escorting life I'm afraid. You'd much rather hear about the suave professional in Ilkley, West Yorkshire wouldn't you? A guy with a brain, a toned body, an arrow straight & rock sold 7 inch cock with a BURNING DESIRE to experience hot three-way sex, Right?
We LURVE his kind. A no nonsense booking, deposit paid, a big house in the suburbs and hot sex on the matrimonial bed with the wife not expected back for a couple of hours. Living dangerously? You bet. We wonder in private if his kind ever consider the case of an unexpected emergency or the wife returning early? Sometimes we wonder if they don't really care and the marriage is 'dodgy' anyway. Or maybe they're SO-ooo horned up their brain's in their pants as evidenced by the bulge in his 'Ron Jon' shorts. We've never been caught in the act...I guess it'll happen one day! That'll be something to write about for sure. Anyway, we'll call him Ron for the sake of this SCREW. Ron's a successful architect, & had returned to the UK after several years away in the Middle East. Married with 2.2 kids, 3 dogs and a Tesla in the drive they were I suppose the quintessential 'modern high net worth' family so loved by the 'elite' who govern us. We'd gone dressed down as a business couple. Minx was in low heels, a cotton dress and a classy mid length Spring coat in grey. Geeze was in Jeans & a Ted Baker
coat, carrying the all important brief case, packed full with toys and 'sex essentials' heehee. (It seems Ted's hanging on after tough times prior to the scamdemic, Fairplay. His name's not Ted anyway, the brand was founded by a Ray Kelvin & the first store was in Glasgow. Ted Baker was his alter-ego. Kelvin stood down in 2019)
The front door was imposing, painted black gloss with a big brass knocker. It opened the instant we knocked. A slim 40 something year old gent beckoned us in, and without any pre-amble lead us up thickly carpeted stairs to the master bedroom. He'd taken the day off, but had left arranging the tryst to the last minute. We'd encountered traffic too, and although we were on time, there was little room for overrun, owing to 'the wife's' impending return once the schools turned out.
Like many men, he'd told Minx beforehand that he wanted her to TAKE CHARGE of  proceedings. In reality, this is a straight bi-curious guy's 'get out' clause. He wanted cock but didn't want to be seen to ask for it. Straight men don't do that do they 🙂 Wanna bet? He wanted to be told he HAD to suck cock and wanted to be shown. Ron's one of those guys who turns out to be VERY DIFFERENT to the impression one gets from missives or phone chat. Bossy in emails and assertive on the phone, he now appeared slightly insignificant & nervous. Future subbie material perhaps? Fiddling with the towels he'd spread over the bed, of all shapes and sizes, overlapping, missing bits here and there, Minx took him down a peg or two, ridiculing his efforts to protect the matrimonial from 'fluids'. He was expecting a few drops of squirt and a shard or two of man-cum, not the deluge which was to follow. But wait, we're getting ahead of ourselves here. The guy was cultured, clearly intelligent and super-horny. The designer T and the pants soon came off, revealing a toned & tanned torso, a white trunk, and muscular 'cyclist's' legs; he kept himself fit, and it showed. Squeaky clean too and smelling nice. What was there not to love? We were even spared the formalities with the tribute; our man fired it over electronically...we trusted him. After all, if the money wasn't in, we knew where he lived. He had no prior 'form' either. What do we mean by that? Well guys, his number didn't register on the sex workers safety app, a site that's improving our lives as escorts daily, alerting us of timewasters, no shows, nuisance callers and text pests. Take note!
To be fair, I wouldn't expect many of our esteemed NEWS VIEWS & SCREWS subscribers to be on there anyway. You're part of our tribe, and we SALUTE YOU!
He'd told us in an email he wanted Geeze to watch Minx & him together at the start, and then all three of us to engage once 'he felt comfy'. In our haste we misread his instruction. Guys usually want to watch us play and fuck first, while they hold back & pluck up courage before joining in. It didn't matter. There was clearly CHEMISTRY. An aura. I well remember decades ago a prominent American Sales trainer shouting to several hundred of us in a conference hall 'You do know y'all have an aura dont'ya?' Indeed we do. It's like an invisible 'presence'. Its the force that draws a buyer in to your POV as a sales person. It's the same feeling that helps prompt a first move sexually between two hesitant strangers. Minx was in black lace under her fave green wrap of a dress. Geeze was stripped down to a vibrant pink thong. Minx & Ron started kissing, once she'd put him right on the towels. Deftly throwing a PVC sheet under her thighs, then bridging her body to slip it underneath still further, the two got down to business. Ron liked her 34G tits, she in turn played with his nipples while both of them snogged hard. Geeze looked on, yet couldn't resist stroking Ron's erect dick. Ron was past 'nerves' anyway. Clients quickly feel at ease...we've a knack not to mention ten years experience settling people down. After all, it's nothing more than three sexy people letting their hair down, no harm done, It's not like he's having an affair.
Minx was clearly enjoying herself. She told me later she's got it into her head she really WANTED TO ORGASM, and orgasm hard; it had been ages since we last outcalled to a client...

Ordering Ron to get between her thighs he first licked her, then tongued her deeply; I could hear her getting wet; drawing away he masturbated her vigorously but gently. So many men think its all about rough fingering which does nothing for her at all. Ron knew what he was doing. A few tell tale drops ushered forth, then it was a stream, followed by a fountain, gushing over his head so he could taste her. At the same time his cock was in Geeze's mouth. It was like a rod of iron. Wiping her squirt from his face he knelt on a dry towel, grasping the upholstered headboard. Minx told him to suck Geeze. This was his 'first'. Her command was the green light he'd been waiting for. God knows for how long. Some men wait decades. Don't let that be YOU 🙂 You hear? Ron sucked like a man possessed. He was pretty good at it too. Geeze was turned on big time...its always easy when there's attraction; in fact, it was all Geeze could do to stop blowing his load. Minx sensed it, and barked at Geeze 'fuck me', repeating it over and over....Whipping his cock out from Ron's mouth he proceeded to slip into Minx's sloppy hole. I'm sorry to sound crude, but that's what it was like, hot bodies, hot sex and everybody wet from stimulation and/or exertion. Intercourse lasted no more than 4 or 5 minutes, with Ron enjoying feeling the motion of Geeze's cock through Minx's pubic mound and clitoris as they fucked. He wanted a turn. We rubbered him up. Everything was happening at lightning speed; it was lust relief and release in equal measure. There's nothing that most ostensibly straight but BC men like more than fucking a horny female while simultaneously sucking cock. We know this all too well.
Moving to a stooped position while steadying himself against the padded headboard, Geeze arched his body so Ron could suck on his cock, in and out as he thrust back & forward with Minx.
Not sure that he'd want it in his mouth Geeze withdrew shortly before the 'money shot' prompting Ron to continue stimulating him with his hand. Cum shot everywhere, all over his chest, over Minx, with splatter over most of the towels. It was INTENSE. Ron had yet to climax. Pulling out of Minx he tore off his condom and threw himself back down on the mattress, masturbating frantically. Minx was teasing both his nipples, he reached for her big breasts too, fondling them hard as Geeze wanked him with one hand, the other hovering around his bottom with a finger rubbing his anus. Spitting on his bell end to lubricate and save him from pain & injury, & his middle finger now deep in Ron's ass, Geeze continued to jerk him off. Ron's cock was beginning to throb, turning a deep ruby red colour, purple veins so prominent they look closed to rupturing. As his balls visibly tightened he  let go with an almighty gasp. Sperm flew every which way...our fluids combining into a sticky mess over Minx, the PVC sheet, the towels...all there was left to do was to get Ron to taste it. A split second was all Minx had to gather some up with her fingers, for she knew what was coming. Still fueled by lust and a sky high libido, Ron licked the juice from her outstretched hand, before falling dizzily back down to earth. Spent. Like most men, when they're done THEY'RE DONE. Forty five minutes of pure HEDONISM. Who's next? You subscribe to NVS to learn out more about our life as an Escort Couple. YOUR PLEASURE is OUR BUSINESS as we turn fantasy into reality. We tell you the way it is….and we thank you for your continued support. Until next time, be good (I used to say Stay Safe but that phrase now means something else entirely) and realise that in all situations however dire there are Winners & Losers. Focus on the former, don't be unduly influenced by others, and strive to be your TRUE SELF. Chances are a decade from now, we're going to look back on this dark time and see it for what it is/was, GROSS OVERREACTION, CYNICAL MANIPULATION & an unjust & unwarranted ASSAULT ON OUR FREEDOMS by people we should kick out of our lives FOR GOOD,  Meanwhile take care, Luv, fun50couple xxx
Please note we NEVER divulge people's identities and we have changed some names and details to preserve complete anonymity.
[Footnote] Does size matter? No. Average in the UK is 5.3 inches hard and we'll go
weeks and not see anyone as big or bigger than that. At the other end of the scale we've seen guys with dicks only an inch in size, ERECT; Two of them haven't been able to fuck and had their sperm artificially inseminated to produce children. HOWEVER, every cloud has a silver lining. Playing with guys like these can be fun; they've learned to live with what they've got, and invariably they make up for it in other ways & it DOESNT MEAN THEY CAN'T ORGASM just as hard as you or me. Click this link to learn more about micro penises.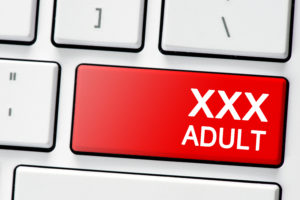 We've got a new escorting website on the drawing board and we need your feedback. What do you think about escort portals currently on the UK web? Are they fit for purpose? If not why not? What works for you and what doesn't? What would you like to see? Have a few megasites had it all their own way for way too long? Let us know what you think, Email fun50geeze@protonmail.com. Worried about divulging your email? There's no need, however if wanna open a new one go to protonmail.com. It's based in Switzerland, it's FREE and everything's encrypted. 
Like what you see? Then please share with others and tell them to pop their name and email addy in the box below to receive more of the same monthly 🙂 AND, if you're not already doing so please FOLLOW US on TWITTER