AUTUMN 2019

'NEWS VIEWS & SCREWS'
ESCORT LIFESTYLE BLOG

Fun50Couple-NEWS
Hello Sexy Friends! We're up in a very windswept Highlands this weekend playing Happy Families so what better time to hit the keyboard and bring you Autumn NEWS VIEWS & SCREWS escort lifestyle blog. While they're moaning about aches and pains, who's died & the problems the tourists are causing (there's no pleasing the Scots is there!) I'm sat in a corner, sharing with YOU lovely subscribers commentary on our life as an escort couple. These particular relatives haven't the faintest clue what we do, unlike others down South who crossed us off their Christmas Card lists years ago following our appearance in Closer Magazine. We often wonder what will happen at the inevitable funerals, when even the most disparate families get together briefly, and 'go through the motions'. Not that we really care. Working in the sex trade becomes a way of life, you live eat and sleep 'meetings'. It's not just about SEX or MONEY, it's the whole escort lifestyle thing. The buzz, the anticipation, the disappointments, the wonder, the chemistry, the human interest, the dialogue, it's a roller coaster. The do-gooders paint that picture differently...to them we are 'victims to our trade', trapped within it, without the intelligence to realise, and in need of rescue. But in reality, it's no different to when I was in the roofing or limousine business. I'm a DRIVEN INDIVIDUAL totally absorbed in what I do, sometimes, sadly, to the detriment of others. Two marriages failed, so was I a victim to those trades? Probably YES, but no different to millions of others up and down our land. It was MY CHOICE. Would I do the same again? Yes. And it's an existence thrown sharply into focus by the fierce political debate splitting the country along so many lines. And not before time. Rumbling discontent is rising to the surface. Farage is right when he says voters have been broadly either Labour or Tory for decades. Now instead they are Leave or Remain, and likely to stay that way for years to come in my view. A plumber neighbour of ours confided he'd voted Labour all his life, yet admires Johnson so is considering voting Tory in the next election. Another guy further down the road has similar views. His name is John Elliott. John wrote an interesting 'Opinion' in
the Northern Echo recently, find it HERE. The three of us are stereotypical Leave people, in that we're uneducated (we don't have degrees) independent white working class baby-boomer Northerners. (I 'adopted' the North 20 years ago)  Elliott is a friend of Drummond (Johnsons right hand man). He is also a multi-millionaire, bucking the trend by successfully manufacturing washing machines here in Britain (EBAC Newton Aycliffe) . Our plumber is forever wheeling and dealing on the side, like plumbers do. He does OK & is not rich by any means, but enjoys a reasonably comfortable living, while working 70 hours a week. His choice. Me? Struggling still after being knocked badly in the financial crisis of 2008 but again, no different to millions of others. Am I complaining? No. I've dusted myself off, learnt new skills on my own initiative (web development) and I'm steadily moving onward and upward. All three of us live by our wits, dealing with whatever live throws at us, for better or for worse.  My 'educated' relations tell me that 'thick white working class people' 'didn't know what they were voting for in 2016'. Oh yes we did. We voted against three words: 'Ever Closer Union'. Cameron tried to remove that clause from our EU membership, nevertheless it's still the very CORE of the union. An ideology that has seen much of our country and way of life destroyed. We don't care about Project Fear. We shall navigate our way through the mayhem (or the hype) come what may, as we always do. What's it got to do with escorting? Well my friends, escorting is a very personal business, and a lot of our meetings are INTENSE to say the least. Behind closed doors inhibitions disappear, and you're one on one in the raw with another human being. All kinds of emotions and feelings reveal themselves as you kind of 'touch the soul of the person you're with' often carrying over into the 'warm down' after the sex act when all manner of subjects come under friendly discussion. Right now, as we teeter on the brink, the very soul of our nation is at stake. I fear fudge, compromise & fake news. I hope for better, but I'm not holding my breath. What about you?
On a cheerier note, recent weeks have seen steadily increasing numbers of inquiries for Mistress Orchid aka fun50minx and her new north east dungeon playroom. Everything's working the way it should and she's starting to feel really comfortable in there. A new website has helped; you can find it here at #TeesValleyMistress,  Enjoy. You may notice a link right down the bottom of the home page to 'dungeon builder'. Geeze and his right hand man are keen to build more play-spaces for others. It's not a 'fad'...it stems back to plans aired way back in 2009, click on it and take a look, especially if you're thinking about commissioning a BDSM dungeon of your own anytime soon.
Geeze has also built himself a solo page on the fun50couple website as well as a profile on Viva Street catering to those men and sexually liberated Male/Female couples seeking the company of a fully bi male escort.
There's been more interest too in 'Bespoke Bookings'. It seems our North American cousins totally 'get' the concept, & we've recently entertained professionals visiting London from Las Vegas, Phoenix, Philadelphia, Baltimore, New York, Boston, Edmonton & Vancouver. Long may that continue. Thanks guys 🙂 . Plans for the run up to Xmas include a couple more trips to London, some complex adult web development, & exploring more interesting ways to have sex, Stay tuned.
Fun50Couple-VIEWS
That last sentence alludes to activities we've partaken in this past couple of months. We like so many others are on a journey, and sex always promises 'something bigger and better' the more you get into it. Some are content in their lives with the 'status quo'. (Remember them?!) It's whatever you want, whatever you like:
We don't go out of our way to push limits. Some meetings stand out and its those experiences we feel we want to build on. Inevitably there are times when 'red lines' come close to being breached; Over time, one watches relationships fall apart following instances when 'rules' have been broken. Working as an escort couple or living a swinging lifestyle has the potential to either make or break a relationship. A 'significant other' paired in a relationship with an escort faces similar challenges. I think that you have to be a certain kind of person for it to work, its not a simplistic thing along the lines of 'being a couple who just love sex'. Finding a partner who appears to 'tick all the boxes' is hard enough in the first place. Adding sex positivity to the list of 'must haves' whittles down the number of potential soulmates considerably. Most escorts cater to men who's sex life is lacking or non existent for whatever reason; it's straight vanilla stuff, and all too often a wham-bam-thank-you-ma'm liaison, repeated from time to time to satisfy an almost primeval need. On the other hand sex positive people by definition seek to explore their sexuality...dodgy territory if they're in a relationship where there's not ongoing open discussion about such things. It's no good getting into or contriving a situation where one partner gets what they want, leaving the significant other to 'look on' and expecting it to be all OK. Most of us in this kind of lifestyle seek more. As one self imposed 'limit' has been reached, another beckons; a couple need to be 'on the same page' or tensions will escalate. Its a precarious existence. For those who 'stay the course' the reward is a deeply fulfilling relationship based on TRUST. For those that don't there's MIStrust, hurt and pain. There's no halfway house. Not unless you're the kind of people who 'patch things up' in the way couples do after infidelity. Rarely though are things 'ever the same again' in those instances are they? You're sure to know folk on that road. Sometimes even experienced players find themselves overtaken by events; Like us.
When a number of male performers failed to turn up for a film shoot recently, the producer took it upon himself to re-organise scenes without fully consulting all concerned. Instead of kicking off with an mmf starring Minx, myself & another male stud, the producer directed Minx to do the filming while HE and Geeze performed an mfm with a female escort. Bear in mind, Minx had NEVER held a video camera in her life, let alone filmed with one. The producer who'd not worked with us before kept telling us that only around 20% of potential male studs were ever able to perform on set. Unfortunately, even with years of experience in 'the industry' including several pro photo shoots, we allowed ourselves to be unduly influenced by this jerk; instead of standing our ground and waiting for more performers, or even cancelling the shoot altogether, we went along with his plan to shoot the threesome. Minx has worked solo for years and its no problem for Geeze, however, it doesn't work the other way. Minx can't handle Geeze playing with the ladies, and we're both fine with that. She has no problem with Geeze playing with other men either in an MMF or even solo. So filming close-ups of Geeze fucking full-on with a female escort turned out to be a tough call. The big 'I am' producer couldn't get hard enough to perform, so what transpired was essentially a 40 minute pure B/G shoot, which Minx filmed in its entirety. I regarded it purely as sexwork and just got on with it. Did I enjoy it? Well, yes to a point, though I was a little disappointed by the girls lack of prep in the make-up and appearance department. Minx did an admirable job with the camera; the filming finished and we broke for lunch. Act 2 was Minx introducing another domme (the female escort) to the delights of strap-on fun. Geeze once again was the lucky recipient though this time the producer did the filming. While getting ready, feelings began to rise to the surface; Minx was hurt; Geeze was taken by surprise since he'd regarded the shoot as nothing more than extra income producing activity, but for Minx it proved a step too far. Nevertheless, as an experienced escort, she didn't let it affect her performance; There followed a 50 minute shoot in the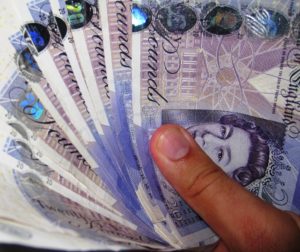 dungeon, and I have to say, it turned out really well. The producer kept rubbishing the room, saying it was no good for filming, it was too hot, the acoustics were bad blah blah. We'd put him up for the weekend, fed him, watered him, paid for his dinner Friday & Saturday night at a local restaurant (not once did he dip his hand in his pocket) & got walked all over, but hey, this was new territory for us, and we were happy for him to 'show us the ropes'. Over the course of the next 24 hours things got very fraught between Minx & I. The weekend came to a close with the producer knocking us for an £80 venue fee, telling us we weren't eligible for the money as the performer who'd paid it to him, didn't actually turn up. The same rules didn't appear to apply to the female so called model who attended on Sunday at the request of the 'no-show'...the producer made a big deal of handing her £300 for turning up, even tweeting about it! All these events contrived to make us feel really low, and used. Nothing new there...over the years we've come across many in our industry like him.
The next 48 hours we fought like cat and dog; Minx couldn't understand why I'd allowed things to be manipulated. She was deeply upset too that I appeared to enjoy the shoot with the escort. I couldn't understand why she couldn't see it as anything more than 'just another job' and an 'opportunity for us to learn new income producing tricks'. We've done a lot of really hard core stuff over the years, and I just didn't get what all the fuss was about. Tiredness, hunger, other people, sex and emotions can be powerful forces when combined, destructive even. Its very easy to lose perspective and 'become another person' alien to the one you love. A week later and things had settled down. Minx realised it was a lot of fuss about not very much. Geeze too accepted that lines had been crossed & feelings hurt. Both of us had fallen victim to a manipulative douche-bag. We emerged from it STRONGER than ever, but it was a close call. Escorting life is like that. There's always a hidden force deep in
the unconscious that keeps driving you forward. Frequently we'll push limits. The interesting thing is, once we're touching those boundaries, more distant horizons appear. We feel 'enticed' to travel further, and very soon, those former limits look tame. An escorting or swinging life can CONSUME YOU… a whole lifestyle revolves round SEX and fulfilment. Cynical folk might suggest its an addiction, and maybe it is, but its not a vocation we have any intention of walking away from anytime soon. You'll understand why as I take you to Shepherds Bush in West London for this edition of Screws…..
Fun50Couple-SCREWS
Meet Randy. (Yep, it's a common Christian name originating from Randall, Randolf or even Bertrand apparently). Randy lives in Alberta Canada and introduced himself via private email [verbatim] as 'a 44 year old straight male willing to try a couple things. Would love to try DP if available and squirting. This is my first time with a couple and it's always been my dream for along time so I hope this works out.'  Three weeks later and we were parked outside a large boutique hotel one hot summer's night at ten minutes to 8 after a 5 hour drive down from the North East. We don't tour so much these days due to ever increasing numbers of time-wasters, but the downturn in that segment has been compensated for with Custom Bookings. Randy wanted a GUARANTEED MEETING with PEOPLE WHO COULD DELIVER, and didn't want to leave anything to chance, hence his approach to us. He was here on business, quite high powered by the sound of it, with 5 full days of work to get through before returning home to a wife and kid on the prairie. Its common for overseas visitors to not speak by phone until they touch down here in the UK for discretionary reasons. Some guys buy throwaway phones just for escort bookings; Randy's emails were sketchy to say the least, however, we hit the road and were passing Peterborough when the text messages started. Randy had landed, he was in his hotel, and keen to talk to us. We pulled over, and chatted briefly; time seemed to be of the essence; he had meetings, he was with other colleagues, he was horny, he mentioned DP again; we assured him we'd be there ASAP.
Its NEVER simple travelling by road in the UK is it, and rapid progress was brought to a halt at the junction of the A14/A1 with the road closed, and two motorways worth of traffic forced to navigate the narrow roads around Huntingdon & Brampton. We were anxious; this was a decent booking, but the guy was whining about time; the last thing we wanted was a cancellation or a reduction in the fee due to tardiness on our part. Eventually we hit South Mimms, showered & changed within 20 minutes then pressed on. Should we go by tube or should we drive? We chose the latter option, but again, things are NEVER SIMPLE are they? Bulgaria were playing England at Wembley. The delay at Huntingdon caused a knock-on effect with a later ETA, co-inciding with the football turning out….gridlocked streets for a 3 mile radius of the ground. Fortunately Geeze noticed the 'car park' on the North Circular just in time and diverted through Willesden & Harlesden, nevertheless the stress was mounting; ideally one needs to be on site for an outcall a good half hour before meeting, but this one was one delay after another; Randy to his credit picked up on this, and told us to drive safe and not worry. It took an hour and a half to do 8 miles. At 7-50PM we got our first break….a car parking space right at the entrance to the hotel became vacant; we claimed it, then drew breath for 10 minutes until waiting restrictions ended.
Minx was dressed in a loose blue & white cotton dress, leopard skin heels and chunky jewelry. The dress is purrfect for hotel work, revealing little, but not leaving too much to the imagination either with the cut complimenting her 32GG breasts magnificently. Randy was concerned that colleagues might notice us entering his room, but the corridors stretched for miles, and they were curved, so there was little chance of that; Anyone coming out of an adjoining room would cause us to keep on walking, then double back. We know a lot of tricks. We tapped on Room 505 and the door opened immediately, but it wasn't until we were inside that Randy revealed himself. Often before a meeting we'll share expectations about a clients  appearance...we had him down as a short stocky man with glasses, older than his age, and a little snooty. North Americans tend to be somewhat reticent on the phone, and difficult to read; it turned out we were nowhere close in the description department, as a young slip of a man stepped forward to embrace us, dressed in shorts & a loose tee. Pale in complexion, with thick wavy hair, he appeared shy and nervous; he didn't drink, and hadn't thought to buy in a bottle of wine, so Geeze left the pair to 'get to know each other' and went back down to the bar. Fifteen minutes later he returned, with a bottle of Sauvignon Blue, a pint of Bud, and a diet coke for our friend. Unsurprisingly, the pair had wasted no time in making friends; he was naked, her swollen titties were out, nipples erect; clearly there had already been some 'intimate contact'. Things looked promising, not least in the cock department. A semi hard 6 incher lazily swung between his muscly thighs; it looked like he either worked out or cycled...do they even have bicycles on the Prairie? When I met Minx 13 years ago I was 5 weeks away from emigrating to Manitoba with a job lined up as a long haul trucker. OTR they call it as in 'over the road' and I would have been driving the short 90 miles or so between Winnipeg and the border then onwards all over the USA for 5-6 weeks at a time. So we're BOTH more than interested in Canada & its people, but I was still surprised to learn that Edmonton (Alberta) is a city of a million souls. So maybe he cycled in the city, who knows. This was down as a straight meeting and I was under no illusions; I had to behave and stick to vanilla sex. Randy told us he was fascinated with the cuckold scenario, and it was his dream to 'watch' at close quarters and then clean up after intercourse. We class cuckolds as men on the brink of bi-curiousity...there's definitely MORE THAN PASSING INTEREST in 'the male anatomy'. Often they'll picture other men with THEIR WOMAN. Some married guys are dominated by wives pressuring then into ever more demanding forms of sex, threatening to go elsewhere if they don't step up . The 'competitive thing' is seen by many cuckolds as a challenge, and a turn on. Randy didn't seem to fall short in the manhood department; it was probably a mental fantasy he was caught up in, after all the brain IS the biggest sex organ. Have you ever been masturbating half heartedly and not got fully turned on until the brain concocts a 'scene' for you, and you feel that welcome surge, the stirring in the loins, followed by a tautening of the penis. I'll bet you have. It's something that gets increasingly common in later life, especially if you've experienced A LOT in sex & still seek gratification rather than mundane mechanical 'relief'. I have to admit I'm feeling it coming on now, as my own grey matter takes me to a sexier place, re-calling feelings from that warm September evening. Lets get back to London W12 aka 'the Bush'. The TV in the room was blaring; the guy was paranoid that one of his colleagues was billeted in an adjoining room. Noisy sex would be construed as a 'badge of honour' by some groups...but Randy told us he was the youngest member of the team, and that his 'seniors' were akin to 'stuffed shirts', so we had to be prudent. Randy was already talking about booking us again in the winter, so we didn't want to risk rumours getting back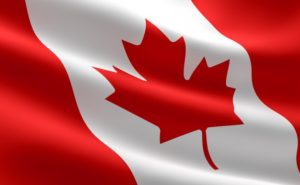 to the Little House on the Prairie; Threeway kissing got him really turned on; we could see his cock visibly twitching, pre-cum oozed & dribbled down his shaft, so much so that Minx had to take a tissue to stem its flow, saving it from marking the posh golden sash adorning the foot of the bed. The room was exquisitely decorated, and spacious, with an en-suite bigger than most bedrooms. There was a roll top bath, rain shower and Nesti Dante luxury soaps, our man was clearly accustomed to LUXURY, best to look after him :). Minx was now down to a black satin teddy, but still wearing the heels, her big breasts aroused, warm and rubbery to the touch; Both men's nipples were standing proud, things were getting VERY HOT. Talk turned to cuckolding and the possible positions. It was agreed that Randy would lie across the bed, which looked like an American Grand
King Size at 80 x 98 inches. We still talk in imperial, sorry. As do the Yanks. Once on his back, Minx straddled his chest, facing his feet, affording Randy a grandstand view of her cunt and ass. Geeze with his 'bottom fetish' was in heaven; Cuckolding ain't easy, and a bit of manipulation is needed to get everyone happy.
It's way too easy to misjudge things and start fucking Minx in the ass and sometimes I'm sorely tempted to 'deliberately' misjudge entry if you see what I mean 🙂 
Her cunt was wet and hot to the touch as Geeze felt for it with his fingers, before penetrating her a full 7 inches, pausing, then withdrawing, allowing Randy sight of her juices clinging to his shaft. He moaned, then came the inevitable 'oh fuck's', and 'Awe this is so FUCKING horny' expletives in between licking balls, shaft and pussy. Kid in a sweet shop? You bet. 'Fuck her, go on Fuck her' he kept saying. Geeze complied. Willingly. Its moments like these you get carried away and get energised. The intercourse got fast and furious; The bed was so wide that Geeze was able to kneel behind Minx & fuck doggy style directly over Randy's head, instead of from a standing position. Panting & grunting out loud, sweat poured from Geeze's brow as he fucked like a crazed animal... 'Go on fill her pussy…fill her pussy go on fill it'  Randy kept repeating like a broken record. Geeze hadn't cum for a couple of days, business had been slack so there was a good load on its way. As I get older, the cum takes longer to rise, but in a good way. As a youngster it would just shoot and it would all be over; but now, its like a delayed switch. Three-way sex is ALWAYS fun with a capital F.  Add a friendly good looking guy to the mix and it gets even better, especially when you feel his stubble rubbing against your thigh while pounding your loved one. Minx adores that too. There comes a point when you kind of look down at what's going on, then catch another view from a different perspective in a mirror & it becomes LIVE PORN! The brain flicks the Switch & I've got time to tell the other two 'I'm cumming...I'm cumming'.  I keep the rhythm going but all the time FEEL IT RISING, it's glorious, it's a feeling you want to last FOREVER, then it lets go; I feel so blessed as a heavy cummer still at nearly 60 years old & strongly believe 'if you don't use it you lose it' so for me it's necessary to orgasm several times a week. This night was no different; 2 fierce blasts into Minx then pull out and another 3-4 over her pubic mound….the clients love that...to see it splattered over her smooth skin, often exceeding a 100+ droplets, (we've counted 'em 🙂 🙂 ) prompting some of them to cautiously venture forth with their tongues. For most it'll be their first taste of manspunk.
Interestingly it seems few men ever feel they want to sample their own; yet they yearn to taste it from another; all part of the cuckold fetish....
The best bit was that this meeting was scheduled to go on two hours, allowing ample time for Round 2. I was hoping Minx would allow DP; I'd already told Randy TWICE that it isn't
normally on the agenda, especially for a first time with a client. Anal for many women, including seasoned escorts, remains 'a bit special'. We get many alpha male types who ask for it straight out, in crude one liners without the courtesy even of an introduction; they invariably get DELETED. Anal is a treat. The journey to London had been stressful for us. Randy had endured a Trans Atlantic flight & had already been summoned to attend to business matters at the hotel. The three of us now though were RELAXED; there was CHEMISTRY. And chemistry fuels desire... desire to be sexually fulFILLED. Minx was in the mood. Double penetration was discussed, agreed and then it was down to the two men to decide who went where. Decisions Decisions! I knew very well what I wanted but played the gentleman and gave our client First Choice. Not unsurprisingly he went for ass.
Minx has the most perfectly formed butt hole, a symmetrical star framed by a splendid big booty of a bottom, silky smooth too....
The word DELICIOUS comes to mind, (it is) especially when combined with her squirt. Have you experienced that? Face-sitting to the point of female ejaculation is high up on the bucket list for many men (no pun intended heehee). Geeze lay on the bed this time & invited Minx to ride his cock, which stood proud once again.  She was wet and sloppy still, from the cuckolding, and to turn Geeze on she pressed her lips hard against his in a passionate kiss while Randy rubbered up. Then she felt him brush against her; the tip of his cock trailing around and round, sensually stimulating the nerves of her bumhole. Geeze was aching to feel him penetrate her, and started pumping with his own cock before pausing to allow Randy to enter. Geeze lay still, feeling the other man gently reaming her ass; A short while later the two men rhythmically synchronised their thrusting; this felt SO-ooooo good, but frustratingly not quite ten out of ten...for Geeze anyway. Yes it was horny, yes it was wonderful, it was full on, but Randy wasn't quite BIG ENOUGH to get that WOW feeling; the feeling of two cocks at very close quarters, thrusting hard and tight... to all intents & purposes frotting together... separated only by that thin membrane, that barrier which in effect lends a kind of 'respectability' to a Male-Female-Male threeway experience entirely different to the more brazen Male-Male-Female scenario, still regarded as TABOO by many men. Each to his own. Randy hadn't expected all his wishes to be fulfilled, and we hadn't promised it either, but it was one of those nights where everything came together, and the reason we keep escorting. We kept going strong for a good ten minutes, Geeze was psyched up for a LONG HAUL and was enjoying every minute, but Randy couldn't last. The anticipation, the sheer eroticism of it all, the tiredness & fatigue contrived to bring him to rapid climax. He came silently, then withdrew, the teat of his condom bulging with a clot of thick white cream. Standing for a moment then falling backwards onto the bed, exhausted, narrowly missing Geeze, he was DONE. Often we'll warm down & chat for a while but the poor guy had been travelling for the best part of 24 hours. Edmonton to LHR is a 10 and a half hour flight and 4220 miles, add the stress of Heathrow, a taxi journey then a FULL-ON sex orgy and it wasn't surprising that Randy looked washed out. It was 10.10PM and we bid him farewell.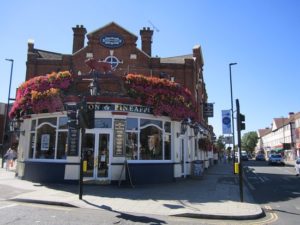 Now we were hungry. Rather than wander the streets surrounding the Green with all its eateries, we headed to Wetherspoons at Acton, a couple of miles up the road. It was hot and we had the roof down in the car; There was the usual slow moving traffic, red double deckers including the odd Boris Bus (brilliant) plus hordes of people spilling on to the streets laughing & drinking. Life felt good. We got parked. Spoons was packed and there were no chairs, however Security kindly rustled a stool up for Minx and we ordered our food. You have to take your hat off to Mr Tim Martin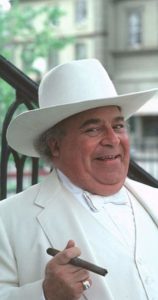 (Wetherspoon's founder). Great staff, Great prices, & Consistently Good Food...what's not to love? He's got all the boxes ticked. Not bad for a boy written off as a failure by a certain school teacher by the name of 'Wetherspoon'. The 'JD' bit came from the popular TV series Dukes of Hazzard. (J.D Hogg, known as Boss Hog, the unethical commissioner of Hazzard County). You might laugh when we talk up the food but Geeze likes his steak blue, and in the all the times we've been there they've never served one that's not cooked right, so there. The best bit is the price, c£9-50 for a 10oz rump INCLUDING a pint, WOW. It would be all too easy for us to blow money on fancy meals in hotels, but we're at work, and food is a COST to us, hence the need to be thrifty. The night wasn't over though. As we wound down in the pub, talk turned to the people around us. Who would we fuck? Who might be curious, who might be gay, who looked like they'd be going home with some-one new? All thoughts which stirred emotions & memories of days long gone. Both Minx & I had strict upbringings & missed out on a lot of 'stuff'. Divorce meant we both got another bite at the cherry; it wrecked our lives in monetary terms, but enriched it in others. We left the place arm in arm for the quarter mile walk back to the car. As is so often the case in London, the brick walls of suburbia retain the heat from the sun, and it was still quite hot even at close to midnight. Turning the corner into a road lined with Edwardian terraced houses hiding behind mature yew hedges, we got closer to one another. We were still stoked from the sexwork, especially the double penetration. So many of our meets are focussed on things other than vanilla sex, we tend to dismiss simpler pleasures. With Minx pushed up against a wall we snogged hard. She stuck out her tongue to be sucked as if it was a cock, then pushed her tits forward against Geeze.  Her breasts, now freed from her dress & out in the open, felt wonderfully cool to his hand & fingers. A pedestrian approached, passing close-by but we were beyond caring. We've been partners for almost 13 years and still flirt most days. But sometimes an experience can kindle feelings from way back and relight a fire. Minx's breast felt SO good. So smooth, so erotic, so sensual, so MINX. I got hard in an instant. It was all we could do to stop fucking right there and then in the street. We stopped short though, savoured the moment, kissed, laughed a little, and loved a lot, Isn't that what life's supposed to be about? Until next time….You subscribe to NVS to learn out more about our life as an Escort Couple. YOUR PLEASURE is OUR BUSINESS as we turn fantasy into reality. We tell you the way it is….and we thank you for your continued support.  Stay tuned, Be good, and remember: safe sex always! #KnowYourStatus, Luv, fun50couple xxx
* Please note we NEVER divulge people's identities and we have changed some names and details to preserve complete anonymity.
Like what you see? Then please share with others and tell them to pop their name and email addy in the box below to receive more of the same monthly 🙂 AND, if you're not already doing so please FOLLOW US on TWITTER