Fun50Couple-NEWS
Hello Sexy Friends & Happy Christmas! Or Happy Holidays as the Yanks like to say. That's where we like to spend Xmas if we can, away in Florida, but sadly we've not managed it since 2011. At least we got a few days in Cornwall during the Summer and the weather WAS HOT, as was 'Silver Surfer', a guy we met in Watergate. We're not the only sector struggling at the moment...I read this week that FIFTEEN, Jamie Oliver's flagship restaurant & charity in Watergate Bay closed for good a few days before Xmas; They'd celebrated their MILLIONTH customer earlier in the year; How things can change hey? Anyway guys, we've enjoyed some brilliant meets lately; what we've lacked in quantity has been more than made up for in QUALITY, and its the way the market's moving; read more about this below. Our main news for NOW is where we're going to be in January.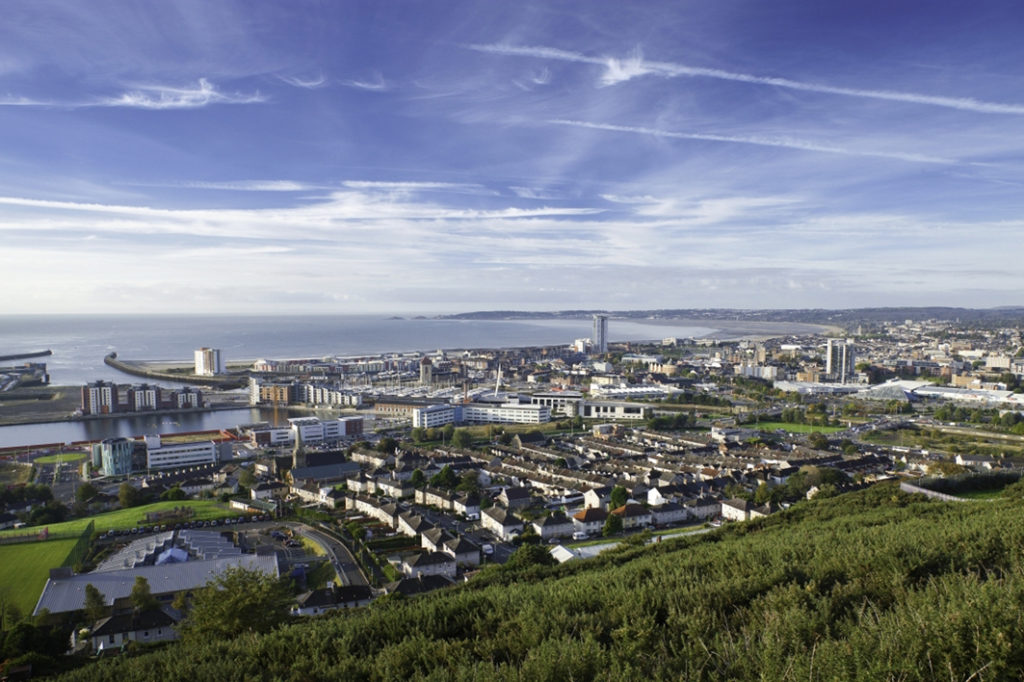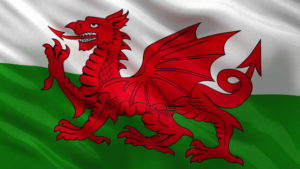 Two years ago we kicked 2018 off in South Wales and had a great time. So we're going back for more on New Years Day, staying in SWANSEA January 1st-4th, CARDIFF January 4th-7th, then over the bridge to BRISTOL from the 7th till Friday the 10th. The first Friday of every month is 'Bi Night' at the 'Vanilla Alternative' on the A1 in Bedforshire, but for January 2020 they've moved it to the second Friday & that's where we'll be headed once we leave Bristol. Expect to find us there around 8-30PM. Come say Hi. We'll be staying in Eaton Socon & may have time for one meeting Saturday morning, depending on how compus mentus we are following the night before's shannagans. Its our intention then to stay put in the North East for a fortnight, finishing the month with a tour to Dartford Kent, followed by Southend-On-Sea Essex, dates TBC.
Other News...we're got two big websites planned for 2020, one vanilla, the other more adult themed & need help from a Full Stack Web Developer to build them ; We're also actively searching for an Angel Investor to help finance the first one past the 'pilot stage'. There's some juicy numbers not least in terms of equity, and Geeze will be formulating more concise business plans for both sites on our return from Wales. Get in touch if you're interested in getting involved either as a developer or an angel.
Fun50Couple-VIEWS
Are you like us, looking forward to a New Year and to be done with 2019? The less said about the past few months the better, although we did manage to get our Dungeon & Photo Studio built, something we'd been wanting to accomplish for around 8 years. As always, the North East is at the bottom of the league as far as jobs, prospects and 'feel good factor' is concerned, always the first into recession & the last to come out. It remains to be seen whether BJ will actually manage to 'level up' the country in some way and bring more investment to the North. He'll have his work cut out as far as we can see, because, the whole culture up here is so very different to the South, as I discovered to my cost, 20 years ago, when I moved from London to Leeds. Travelling around the country as we do touring, the differences are plain to see; the country's more polarised than ever, but you don't need me to tell you that. In general it's very much 'Live to Work' with a palpable BUZZ down South, in contrast to a somehwhat grudging 'Work to Live' attitude up North. Live to Work isn't a crime, or a bad thing! Some people including me, THRIVE by that mantra. It goes hand in hand with ENTREPRENEURSHIP. You don't see too many high rollers or ACHIEVERS 'working' just 35 hours a week do you? We see a lot of those kind of guys. Our kind of people. We're poor, yet we strive on a daily basis to DO BETTER in the belief that consistant effort focussed on moving forward will reap greater reward, eventually. We're happy to do that. I can never understand the kind of people Sturgeon talks about who 'may never get a job' because 'there's nothing for them to do'. YTF not? What's to stop ANYONE 'getting on their bike' as Tebbit famously said, and finding work a couple of hundred miles down the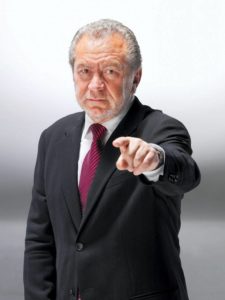 road? Lord Sugar has taken a lot of flak recently for being a man 'wallowing in wealth' and 'totally out of touch with how people live'. We personally know several folk who despise the man. The guy was raised on a council estate in South East London, and boot-strapped his way to success achieving more in an average year than most people do in a lifetime!! I read recently that the Labour Party & the Left, delibertely smeared him in an effort to garner young votes who perceive themselves as 'have not's' due to all kinds of excuses, never reasons that are any fault of their own of course. Yeah, I know there's the Jewish thing, and Sugar leaving Labour for how they turned against business, but the fact remains, in the main the young are WHINING about lost careers, lost opportunities, being shut out of the housing market blah blah. (We recently met a hotel inspector retained by Whitbread Group. He told us that Costa's business plan was based on Millennials spending £9 a day on coffee, £40-50 a month on phones, and £15-£30 a month on gymn membership. No wonder they 'can't' or won't SAVE!!) The 'have not's' are increasingly berating the 'better off'. The 'conversation' is all getting rather heated with the #OKBoomer hashtag adding fuel to the fire.
The 'oldest profession' is constantly adapting; its an industry shaped in many ways by the socio-political landscape. We've been escorting for close on ten years, a decade which has witnessed momentous change in technology, politics and social attitudes here & abroad, so it comes as no surprise that the nature of our bookings are changing. The market is gradually splitting. Financial constraints on lower middle class punters are forcing many to move downmarket, to get off on vitual sex & webcam, not one of our strongest points, however, we are starting to make custom XXX videos to order. As mentioned before, the 'better off' are being made to feel guilty when it comes to flaunting their wealth buying things like second homes, luxury cars, boats etc. We're seeing 'flight shaming' where people are taken to task for choosing to fly instead of using CLEAN & GREEN rail. Climate Emergency stuff. We live in a society increasingly influenced by NOISE not least from left leaning social media. (My mother always used to warn me about 'Empty Vessels')  The 'well heeled' are taking notice. Marketing Gurus predict that in 2020, 'experiential luxury' will be a key trend. Luxury, like the oldest profession, is EVOLVING. Instead of splashing the cash on material items and/or status symbols, these people are investing more in 'elite' and 'special experiences'. On memories if you like. Memories that are kept Private, locked away from the attentions & NOISE from the 'have nots'. So as an intelligent, experienced & worldwise escort couple,  we're seeing a steady increase in Custom Bookings ie, meetings tailored around clients and their specific needs and preferred location. We do the lot, for & on behalf of the client, from making 'the arrangement', to hotel bookings, parking, restaurant reservations, bar tabs, the works. All they have to do is turn up. And enjoy. Which brings us to this month's SCREW...an 'Overnight Sensation' we did recently for a client in the West Midlands.
Fun50Couple-SCREWS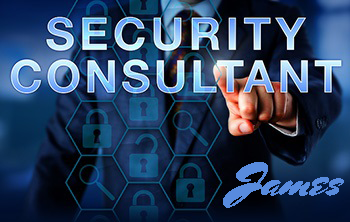 Meet James. James is a retired Security Consultant in Oxfordshire who'd noticed we were down to tour the South West in December. Like many others, the guy had been watching our profile for years, but hadn't been able to arrange a meet mainly because we live far away. 'Married, Retired & a Short Leash' conspire to make life difficult for such men wanting to experience 'extra curricular activities'. Mind, our James appeared to live a charmed life. He adored his wife of 40 years. He loved his GirlFriend of 15 years. Yes, you read that right. It's endlessly fascinating to us that so many Boomers lead double lives. Successfully too by all accounts. 'Wifey' had booked a few days away in the West Country with other 'ladies'...a Health Spa/pampering kinda thing, so James was a FREE MAN for 5 days. Time to Play. James figured we'd be passing thru Birmingham so got in touch. He was like the guys I mention above...looking for a Special Experience, and a night to remember, & to hell with the expense. So we got to work, carefully selecting a 5 star hotel close to the NEC, and sorting details like parking, room type, meals etc in such a way he'd have no 'trail', credit card, paper, Google or anything else. The guy didn't even have to check in, because we'd arranged interconnecting rooms, and spun a tale of deception to throw hotel staff off the scent. Before we knew it, IT WAS HAPPENING.
Minx & I got there first, checked out the rooms, showered & douched, then made our way downstairs to meet & greet James upon his arrival. A log fire blazed; the room was full of conference attendees, mostly middle aged women dressed up to the nines for a party following their meeting. We made ourselves comfortable, me with a Budweiser, Minx with a large G&T. Soon after, our man appeared. Standing around five ten in highly polished brogues he looked every inch the successful entrepreneur, dressed in a sharp Italian styled suit, flowery shirt open a bit more than it should have been,  a chunky silver chain round his neck, complemented by an equally sturdy Rolex on the wrist. But there were no Airs & Graces whatsoever. He was Mr Hard Working Man who'd lived on his wits, made sound investments, and was now out to enjoy later life & the fruits of his labours to THE MAX. We moved to a table with soft seats & Minx wasted no time snuggling up and making him feel 'ahem' comfortable. There was a promising bulge in the guy's trousers extending toward the thigh, and he had a glint in his eye. Conversation was easy, and we felt like we'd known each other for years. He was everything we'd hoped for and more, and we got the impression he felt the same about us. Its truly a small world out there guys. On several occasions we've met men hundreds of miles from home, and discovered they know some of the same people as us. James knew people Geeze was acquainted with from his days trading in Southern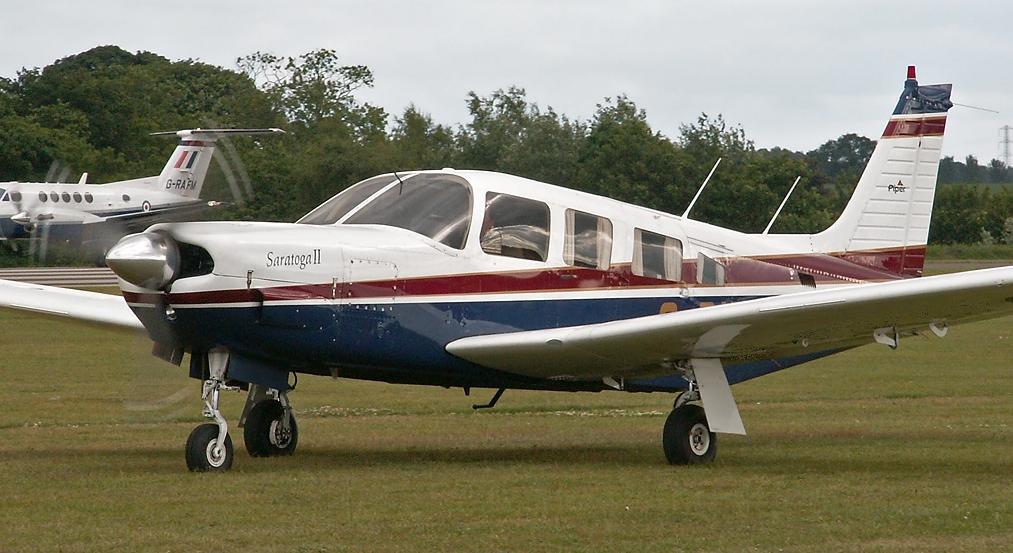 England. He also shared many of the same interests including flying as a Private Pilot and water-skiing like Geeze. Amazing. All boded well for a FIVE STAR SEX-PERIENCE. I think we lasted about 35 minutes in the bar, before polite conversation gave way to dirty talk, which in turn lead us swiftly back to the boudoire. James was suitably impressed. We'd booked two interconnecting Luxury Suites. He'd re-imbursed us for both of them 2 weeks ahead of our meeting....no problem with deposits or dodgy bookings with this gent! James was OLD SKOOL, [sic] successful & accustomed to Luxury, skilled in weighing up people he could TRUST. Appreciated!
We afforded him 'space' so he could freshen up, before re-joining him in his suite. Minx had slipped off the expensive & 'respectable' dress she'd worn for meeting & greeting, showing off a black satin outfit, matching bra, six strap girdle, crotchless knickers, seamed stockings & gold 'fuck me' heels the latter from NEXT of all places! The pair started snogging, then deep French Kissing, tongues in, tongues out, licking and getting sucked on, then Geeze joined in for a threeway embrace. Hands wandered all ways. Often when umpteen messages get passed to and fro one forgets the original 'brief' in all the excitement. James set us right though, elaborating on his sexuality and previous experiences, in between fingering and kissing. This was his first time with a M/F Couple although he had been with a pair of TS's in the past. It turned out that his girlfriend was an ex escort herself. She didn't need the money...as a high flier in retail management she escorted for the love of SEX, but gave it up around 10 years ago. Now, she got off with one or two Sugar Daddy/Part Time Boyfriends, and even stayed on occasions at James's house unbeknown to the wife, while she was away. We know several clients like him...their double life has gone on for so long, it's like second nature. They do things like photographing rooms before the girlfriend arrives so everything gets put back the same afterwards. They get into a habit of deep cleaning everywhere when wifey's around, and when she's not, so there's never any EVIDENCE left to find. Both James's bird and his wife were brunettes, so no problem with the odd hair either, WOW! Minx & I often wonder about these things...we're a very close couple, but so are some of these guys. How do they carry it off without arousing suspicion? Some wives 'turn a blind eye' for sure, but others?? Are they just lovestruck? Or dumb? That sounds cruel. Trusting may be be a better word. I never forget a solicitor telling me once that I am 'too trusting', but that's just me. What about you? Are YOU like that? I digress. Apparently, James & the Girlfriend (We'll call her Holly) liked to go to swingers clubs together. It was at one such establishment around 5 years ago that J got 'curious'. One thing led to another, and he experienced his first taste of Bi Sex, and as we all know, it seldom stops there. James & Holly are Sex Positive people, like us, and when you're that way inclined it encourages natural exploration with others, whatever their gender. Now and again we step back, reflect, and wonder why people make such a fuss about same sex desire. Very sexy people are usually sex positive 'beings', and all this stuff just feels SO NATURAL to them. It don't mean you're gay! Gay people have NO SEXUAL FEELINGS towards the opposite sex. BI People fluctuate between both sexes often with no particular preference. Sometimes you feel very BI, other times you feel very HETERO. Sometimes you feel maybe you've had enough of 'same-sex' only to feel the tide turn again...it all kind of ebbs and flows. Meetings are rarely choreographed, and even if potential clients try to map out a scenario, we discourage them; it's not the way things work.
Pretty soon after the threeway kiss, Geeze turned his attention to James's cock. Like everything else about this man, it screamed QUALITY. A good thick eight and a half inches plus, perfect symmetry, decent balls, and shaven. The guy was a little tubby, but it was work in hand from what he told us. He'd been pre-occupied with business matters due to the Brexit fiasco, so he'd neglected keeping fit training & cycling. A good workout with us this weekend would surely help. Deep sucking on his cock excited and emboldened James in equal measure. Pulling away from Minx he took Geeze by the hand and pulled him onto the bed, where the pair positioned themselves in a classic 69, sucking each other passionately with Minx's encouragement. When Geeze gets REALLY turned on and the guy's 100% clean he moves on to rimming. Moving from the Sixty Niner, James straddled Geeze's face, his big cock angled down inviting further attention. Bending it back towards his mouth, Geeze deep throated James.
Have you ever wondered why so many women like to deep throat a cock to the point they gag? It's because that gagging feeling makes them feel very wanton & animalistic....

and they get hornier still. That's how Geeze felt now. Extricating himself from almost 9 inches of solid rod, he proceeded to suck on James's balls, then moved steadily rearward, licking his perinium, before finding his hole. There was no smell. James had prepared well. Circling his smooth anus with his tongue rhythmically flicking in and out, Geeze probed deeper. Raising his head, he forced his tongue in hard, while grasping James's torso for balance. James meanwhile was moaning loudly & muttering expletives, and back snogging Minx while she played with his cock also. Then it was all change. James licking pussy, Minx sucking Geeze, Geeze mouthing James's shaft and bell end. Geeze began to finger James, building upon the rimming stimulus from earlier on. James arched his bottom outward and upward, signalling further arousal. Geeze rubbered up while the other two kept going. Moving close to James's ass, Geeze dribbled spit into the crack between his bum cheeks, then poured a little lube on for good measure, before gently teasing his hole with the tip of his cock. It's like sounding a guy out. We'll casually ask in early conversation whether they
ever play with their asses in the shower, at home, or if they've yet discovered their P-spot. Invariably they say they're 'tight'. Most of them don't know that with the correct stimulation an ass can stretch to 8cms; Few have ever experienced an orgasm brought on by P-massage or contact**. Don't go to your graves without trying it guys...it's a journey, and it takes Practise & Patience. You also need to be in a 'good place' mentally. After all, the brain IS the biggest sex organ. Combine all three, and you'll get a glimpse of HEAVEN trust me.
We NEVER do Bare-Back. There are a good many service providers out there who get very vocal about BB, promising to block anyone that even mentions it, or who has feedback suggesting they've been with some-one who DOES condone it. Sometimes though it's a BIG TEMPTATION, and one can see how lesser disciplined souls might fall by the wayside, and indulge. For that reason, Geeze uses premium quality ultra thin condoms....they're called Air Thin. Durex make one similar called Invisible Extra..they're pricey but SO-ooooo worth it; you hardly know you're wearing one. There followed a good 20 minutes of seriously erotic hard fucking in all kindsa positions. I'm getting hard again just thinking about it, as I recall the scene for this post. James was knelt on the bed kissing Minx so Geeze entered from the rear, then it was Doggy, then it was James on his back, legs drawn up tight to his chest, his ass propped up on a pillow. The two men were kissing while fucking, in short it was full on. His penis shrivelled as is often the case with anal sex, but keep in there! A cock will usually spring to life again once the guys's comfortable with the situation and the brain grants permission to enjoy the experience. Manual stimulation from Minx assisted matters, and as James began to tire from bumsex, thoughts turned to intercourse with Minx. He was rock hard once more. Deftly fitting him with a condom, she sat down on the bed, her back against the headboard, legs wide open & one knee slightly bent, displaying her fair cunt in all its glory, between folds of black satin lingerie, DELICIOUS...there's nothing like curves, big titties and a glistening wet horned up pussy is there? James dived in, ramming his 9 inches home; Geeze got behind him to admire the view, then grabbed James's balls and tried pushing them into Minx too...James found extra stamina, not bad for a man nearly 70, pumping away, gasping, heaving, then looking Geeze in the eye as he stood over the pair of them, before finally letting go BIG TIME. In common with many men after climax, he then burst into fits of giggling. The experience was a first, it was intense, it was what threesomes are all about. Most of all though, it was FUN.
We'd booked a table for three at 7-30PM and it was now an hour later, so we made a move. Unbeknown to us, the restaurant had been turned into a Party Venue for the night, but as we'd previously booked, it wasn't a problem. The hotel staff welcomed us, ushering us to a table already set. James knew his wines, ordering two bottles the cost of which equated to about the same as a weeks wages for somebody at Lidl's. Did we care? No...he'd even paid us for that BEFORE the weekend started. His view was that he didn't want to ruin the ambience with money matters, hence the reason for getting the 'paperwork' out the way prior to us meeting. We'll drink to that. Half way though the main course, the place began to fill up as a large group of people began filtering through from the bar area.
Women outnumbered men by about 5:1. A DJ began to work his magic, spinning mixes from the 70's 80's and 90's and straight away the dance floor got swamped with shapes of all kinds, from mutton dressed up as lamb, to nubile young 20-something's wearing belts in place of skirts, Rock & Roll. Minx was in the dance mood too (is she ever not? lol 🙂 ). She saucily beckoned both men to follow her, and the three of us jived to Abba, The Rolling Stones, Robbie and others. The place was heaving, drink flowed, risque behaviour ensued, & its doubtful anyone noticed Minx's tits out, OR James sucking on them under the coloured lights flickering to the beat of the music. One of the best things about upmarket hotels is they don't have a zillion cameras like you see in cheap Premier Inns or Holiday Inn Expresses. A good job too, because James went one better and pulled his hard cock out, prompting Minx to kiss it while the DJ played Electric Light Orchestra Can't Get It Out Of My Head. They're one of my fave bands, and the jockey must have liked that kinda beat too, cuz Come on Eillen by Dexys Midnight Runners followed, so we managed another good stomp on the floor immediately after the 'cock' episode. What really made it for us as an escort couple was the guy whispering "Tonight...this is right up my street...its great, just what I hoped for.....". Minx & I talked about that later, in private. A lot of men we see are lonely. Even many who are married. Some have formerly thrived in busy-busy lives, with a lot of sex along the way. Work drops off when they retire, as does the fun in many cases, due to menopause or boredom over time. In later life some experience Emptiness, which can & does lead to Loneliness. Recently we ran an ad on Gumtree targetting these men and were amazed at the response. Massive Interest, though short-lived, before the 'holier than thous' pulled the ad. Why is it that so many folk get their knickers in a twist about 'personal services'? So, it's back to the drawing board on that one.
Around midnight we wandered back to our suite. By now we were all the very best of friends. Life histories had been swapped, the World put to rights, mutual acquaintances discussed, & there had been plenty of dirty talk in-between. Time for Round 2. This time it was more MFM. James didn't think he could cum twice. We knew better. We were going to get him off no matter what. He didn't know anything about cock rings (surprising the number of men who don't!!). We'd brought two cases full of toys and implements for want of a better word, plus a huge range of sissy kit. Amongst all this were 9 different sizes and
types of ring. Geeze selected a tight black rubber one and slipped it over Jame's cock and around his ball-bag. This was a new experience for James but Geeze assured him it would all be worth it, and he'd feel like a teenager again. He'd wanted to fuck one more time but wasn't quite there. The ring had the desired affect, restricting the outflow of blood from his penis and pumping it up strong and veiny. James decided he wanted to see me & Minx fuck together. That turns many men on. He told me to fuck Minx hard and he'd clean up. Obliging willingly, I screwed Minx while simultaneously playing with his balls. For a bi guy that's a big turn-on. He masturbated slowly, then asked me to concentrate my efforts on the tip of his cock, not the balls or shaft. Still fucking Minx I used two fingers and my thumb to massage his bell end, which was by now throbbing, a deep purple in colour, & self lubing with seminal fluid.  Cumming hard in Minx and withdrawing quite quickly, I sprayed what remained over the pair of them; he took over wanking kis own cock and followed my lead, adding shards of his jism to the mess I'd made over Minx's tummy. Going down on Minx he licked up every drop of both our cums, before snowballing the last mouth full with the pair of us. We'd missed out on the desert in the restaurant, but this lot more than made up for it, Sweet. It was turning into a sloppy fuckfest between 3 close people.
It got to 1AM. Geeze was spent. Minx believe it or not still had her dress on; it had been pulled up for the fucking. The two men were stark naked. Geeze felt sleepy, and dozed off while the other two snuggled up together.  The drive down had been hell with heavy traffic & no time to think...mentally exhausting...that's my excuse anyway. I woke back up to find Minx asleep in a kneeling position with her head resting on the arm of the sofa, and James sleeping too with his head between her legs, snoring gently, with his mouth slightly open almost touching Minx's pussy I kid you not. They were both sound so I left them there, and
retired to the adjoining room. Waking again around 5AM I tip toed next door to check on them. Somehow they'd managed to get into bed; both were naked and snoring for the nation. I'm not wanting to turn you off you understand...but you see all those PSE providers promising overnights leading you to believe that people fuck solidly for 8-12 hours...most of it utter hogwash. Life's not like that, even for seasoned pornstars; few of us are SUPER-HUMAN, although I have been described as a Human Dynamo on more than one occasion! Years ago, I hasten to add.
I'm going to keep round 3 to myself. James liked to start his day with the Morning News on TV. On this occasion it was interrupted by 'gentle foreplay' and him 'checking in' via text. All's well that ends well. Do you remember me talking about people looking for 'elite luxury experiences' in preference to flaunting their wealth on material possessions? For James, this was a 17 hour ADVENTURE; a quality experience both intimate & exciting, & guaranteed to remain somewhere on his mind for ever. Is that something you'd like to do? All it takes is a phone call. Until next time…. You subscribe to NVS to learn out more about our life as an Escort Couple. YOUR PLEASURE is OUR BUSINESS as we turn fantasy into reality. We tell you the way it is….and we thank you for your continued support.  Stay tuned, Be good, and remember: safe sex always! #KnowYourStatus, Luv, fun50couple xxx
* Please note we NEVER divulge people's identities and we have changed some names and details to preserve complete anonymity.
So what constitutes an 'Overnight Experience' with fun50couple?
Overnight Incall > to our home in the NorthEast > 2.5 hour meeting, wine, take-out, Bed in own comfy room (you may or may not be left alone), and a Hearty Breakfast to send you on your way, 12 hours total > 400GBP. Priced to appeal to Businessmen visiting the North East, A receipt can be issued. Call before 6PM for a booking the SAME NIGHT.
Overnight Outcall > to your home within our local area (North Yorks, North East, Northumberland, Cumbria East, Leeds, see map on fun50couple.com/escort page) > 12 hours > 800GBP
Overnight Outcall > to your home > UK Nationwide > 12 hours > 950GBP England, Wales, Scottish Central Belt, other areas call for rate. We won't do overnight bookings at short notice to a hotel for safety/discretionary reasons. Hotel Overnights are covered in Option 4
An Overnight Incall > to/with us > at a hotel convenient to you> in your chosen area > which we arrange for you > as described in the above post > Up to 15 hours, 1200GBP includes everything: our travel, interconnecting or adjacent rooms, Bar, Meal for three, unlimited 'fun', Extra time charged at 70GBP p/h.
All overnight bookings require a deposit, which can be paid numerous ways, including methods that are COMPLETELY ANONYMOUS. Ideally, we need a minimum of a day's notice for options 2 & 3, but if you contact us before 10AM we can sometimes do SAME-DAY. Area covered: Anywhere England, South Wales, Scottish Central Belt.
'Full Service' Travel Companions: 500GBP per day for both of us together, 2000GBP per week + tickets/travel/accomm/board,UK & selected countries overseas.
Like what you see? Then please share with others and tell them to pop their name and email addy in the box below to receive more of the same monthly 🙂 AND, if you're not already doing so please FOLLOW US on TWITTER