Check out this Graduate Entry Role-WEB DEVELOPER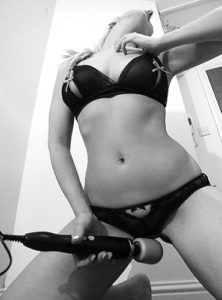 Graduate Entry Role - WEB DEVELOPER
IDO TRADING - DARLINGTON & LONDON
£29,000 a year pro rata
IDO Trading is primarily (but not exclusively) an adult industry business, based near Darlington, and we work at it 24/7. In the UK it's a quarter of a billion pound industry and continues to grow year on year. The major player selling sex toys here in Britain received a Queens Award for Enterprise in International Trade at Buckingham Palace, AND they were listed in 2016 among the top 100 fastest growing companies in Britain. Projected Third World growth over the next 5-10 years dwarfs the UK figure. WOW! http://bit.ly/2pgJzVx  You, yes YOU could be a part of this exciting industry and look forward to a promising career within it. Worried about the insecurities and unknowns surrounding Brexit? You should be. Remember this though, sex sells, and always has done, however dark the times. Uncomfortable about our industry? ...then turn the page.
We're definitely not ones to follow the fold, preferring to use our own in house capabilities rather than relying on agencies and so called 'consultants'. This is a great role for a graduate with an interest in the LGBT world and/or the ADULT INDUSTRY, and looking to start their career in Web Development, SEO and Digital Marketing.  Still studying? Don't worry, we'd love to hear from you, and can adapt hours to suit if necessary.
WHAT WE ARE LOOKING FOR:
You'll be an aspiring Full Stack Developer and Digital Marketer. Initially you'll work on improving existing adult sites through front and back end development before moving on to create wireframes in collaboration with the owner, and then turning them into highly optimized fully functional e-commerce stores, subscription sites and/or niche sites. The owner & his partner bring many years' experience in the Adult Industry to the table, plus some technical ability. We now need a talented individual to take us further forward to achieve our ambitious company goals. We're old enough and wise enough to know we can't do it all on our own; Help us, and we'll help you, with a strong possibility of full time employment subject to performance, and a profit share option.
SKILLS:
Deep knowledge & understanding of PHP, HTML, JS, CSS, MySQL, SQL, E-commerce, WordPress, custom WP theme and plugin development, Responsive web design, SEO, SEMRUSH, Analytics.
Proficient with ADOBE Creative Suite, Camtasia or similar, video editing
A good listener able to work with and for the older generation. (no we're not SQUARE, we believe the way forward is to combine new technologies with age old methods and LIFE EXPERIENCE)
High accuracy and an eye for detail, 'near enough' is not going to be 'good enough'.
A 'CAN DO' attitude & willing to do whatever it takes to get results
100% reliable; we're not interested in feeble excuses or Snowflakes
English as native language
LGBT friendly
Social media savvy
Able to express technical ideas clearly
WHAT WE ARE NOT LOOKING FOR:
Agencies, please do not bother contacting us if you are any kind of agency
Freelancers
People who are easily offended
JOB TYPE: Part-time, one day or continuous 8 hour period per week/hours flexible, in Darlington DL14 or London
SALARY: £29,000 per year pro rata: £15.07/hour equivalent + holidays
IDEALLY YOU'LL HAVE:
Graduated or on track to graduate with a BS/MS in Computer Science
Full Driving license
TO APPLY: Email your CV to admin@fun-five-o.com for consideration. We can arrange an initial interview local to you or by SKYPE. TIP: Have ready some examples of work you've already done and talk us through it. Looking forward to hearing from you!