Fun50Couple-NEWS
Hello Sexy Friends and a warm welcome to NEW SUBSCRIBERS! It's a crazy world out there just now and a roller coaster ride for 'traditional' business as it grapples with Brexit while simultaneously trying to adjust to disruptive pressures forced upon it by the internet and the millennial generation. Record weeks are sandwiched between dismal weeks, hero to zero stuff, and NOT for the feint hearted, overall though, we're OK and reaping the benefits from looking after clients over the years, with them coming back in large numbers Phew! You can read about one such gent in 'SCREWS'.
We've spent most of the last few weeks at home in the North East with a London trip coming up at the end of the month. We'll be staying at hotels we've used before, in Eltham and Richmond, so guys if you want to meet, get in touch soon or miss out. Both properties have discreet access, easy parking, a high standard of accommodation & are close to major arterial routes and/or Tube/Overground. We're also planning a visit north of the border in mid-December, details to follow. (Glasgow, South Queensferry & maybe Dundee)
Fun-Five-0 has been taking a lot of our time too, and not just the technicalities. The socio-political landscape in the West is changing, and moving a lot FASTER than I predicted a few short months ago...Read more in VIEWS. Suffice to say, we're giving a lot of thought to the direction of FUN-FIVE-0 taking into account the different ways generations behave sexually and as consumers. It's easy to just dismiss those kinds of things as thinking way too deep however, we are up against global giants like Lovehoney, Bondara and Summers. Being small though has its advantages; SMEs are more nimble and can adapt quickly to change. We think it's worth spending a good deal of time and effort fine tuning our niche and developing the site accordingly. We are not interested in joining 'the many' who 'trade' exclusively on Amazon and Ebay & call themselves sex toy stores, pawns of Corporate America, forced to hand over significant sums in way of commission and fulfilment fees. Only this week Amazon announced they're doubling some of their delivery charges to the chagrin of many Prime customers hee hee…a tiny shred of encouragement to us minnows who refuse to follow the fold. Talking of encouragement, it seems that at long last, Jeff Bezoz's behemoth has stirred a few sleeping giants as Walmart (in the shape of jet.com) and others are beginning to strike back with a vengeance and a degree of success; fascinating times but I digress.
Some of you may have noticed we've added new supplements to the site in the shape of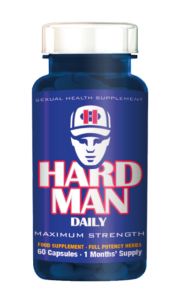 HARD MAN DAILY and VX-L SUPPORT . One of our original aims was to offer products we knew would help men in the bedroom. We all know that men are VERY MACHO and most would NEVER admit to sometimes 'having a problem', never in public anyway or even to close friends, however, we as full time escorts know better, seeing them (and their deficiencies) 'in the raw'! It's reckoned around 50% of all males over 40 experience erection problems at some time or another; that is just ONE area we wanted  to help with at FUN-FIVE…look out for other new products coming on weekly, products that should appeal to all demographics and tastes. By the way, if you're a young guy reading this…then you too are at risk of ED (erectile dysfunction). Ever increasing numbers of men in their twenties and thirties are experiencing problems 'getting it up', often caused by excessive porn consumption which in turn leads to unrealistic expectations and disappointment in a sex situation. Remember guys SEX is 50% brain and 50% cock…No connection equals No erection, SIMPLE!
NVS is intended to give you a taste of Escort Couple life 'warts and all' and it's not all about S, E and X, although most of you on social media appear to think it is! I've noticed several Twitter accounts that grow to thousands upon thousands of followers based on nothing much more than huge numbers of crude selfies highlighting the account holder's naked flesh posted day in day out. Many of them also use automatic Twitter marketing tools to find new followers. Conversely our follower numbers increase at a snail's pace. We don't subscribe to naked self-promotion, although I suppose we could; after all, we are never short of 'visitors' so there's obviously interest.
Instead, we like to share our WHOLE LIFE because that is the primary point to us of our SM presence and NVS sexblog.
By following it carefully, you'll see WHO WE ARE and WHAT MAKES US TICK. Maybe one day you might even BUY something from us, that IS the way it works isn't it? It's interesting to see follower numbers fall significantly when we show support for a political tweet, or we enthuse over our passion for drag racing, or we dare to like anything from Katie Hopkins…sorry guys, but we're 'what you see is what you get people'…the same goes with our Adult Work profile…countless men ask us time and again what we 'do' even though it's clearly listed, why? Because most service providers say one thing and do another…that's NOT our style!  Escorting AND sextoy retail are both mentally demanding occupations. To be honest, the actual fucking is the easy bit….navigating the timewasters, the dreamers, the no shows, the rip off guys, the malicious callers, the do-gooders, keeping ourselves safe from STI's, hiding activities from neighbours and the authorities, and MAKING MONEY out of it and then SUSTAINING IT takes some doing I can tell you!
Sometimes it's good to get away, to switch the phones off and not to feel guilty about it. So yesterday we took ourselves out to the Pennines, on our doorstep. Britain's highest inn is just
down the road, out in the middle of nowhere, it's called the 'Tan Inn', surrounded by miles of moorland; And grouse. Northwards there's nothing much at all until Glasgow or Edinburgh some 130 miles distant as the crow flies. It's on the market for £900,000 due to the owners retiring. Believe it or not it's a well-known music venue with impromptu gigs by bands like the Arctic Monkeys and British Sea Power. It's popular too with bikers on weekends. I won't give you a link because they're too bloody lazy to update their website but if you ever want to 'get away from it all' it's a place worth considering, AND it's only a half hour from us. Explore new horizons, combine SOLITUDE with SEX and have a good time, away from the greed, the grime and the battle which is daily 'LIFE' for so many in an increasingly urbanised Britain!
Fun50Couple-VIEWS 
You don't need us to remind you about Holywood and the furore around Weinstein, Spacey & others. Following the revelations, American actress Alyssa Milano (Who's the Boss?) called out women worldwide via the #MeToo hashtag to share stories of sexual abuse, & expose the magnitude of the problem.  Millions of women responded, disclosing incidents of harassment and abuse going back years, and the 'conversation' quickly went viral. Westminster came under the spotlight too, developing into 'PestMinster'. Defence Minister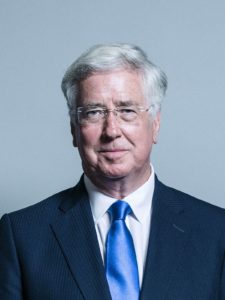 Michael Fallon fell first, after allegations of 'sexual assault'. Damien Green is in the frame too, as it emerges that 'extreme porn' was found on his computer during a heavy handed unrelated police investigation dating back to 2008. So FUCKING WHAT? The man IS human even though he is a politician ffs. Is this really the most important thing we should be focusing on right now with the country facing its biggest upheaval since the Second World War? There can't be many guys up and down the country who haven't got explicit content on their hard drive somewhere…I saw figures this week suggesting that 85% of men look at porn on the internet! Which was obviously of grave concern to our former priggish PM David Scameron, who moved heaven and earth to censor it…as you will find out from Spring 2018, watch this space.  It's important to remember who represents the majority of the SM demographic…yep…the under 40s. The people who have never known life without it…some of you will have read the post I wrote 'Where were YOU 23 years ago?' a couple of weeks back. It's hard to believe we didn't have an internet back then…NOW, it's in our face 24/7 and indispensable for most! Corporate America would have you believe that 'everyone and their neighbour is on Social Media', but this isn't the case….and one thing I've learned over nearly 4 decades in biz, is that the UK is NOT America.  Or to be more precise, the UK isn't America yet;  we do invariably adopt most of their ways over time…I've witnessed some things that have taken 40 years to take hold here, but take hold they do. The point is we are in rapidly changing times…tech breeds tech, so we find ourselves trying to adapt to change as human beings at an ever faster rate. And I am beginning to question, whether we as humans are capable of keeping up.
Working in the sex industry, means we get VERY CLOSE to people. We're not like swingers who are their own social group. We are business people selling a service.  We are sexy people delivering that service. We are a real-life couple trying to cope with change. We are people who have been forced to learn new skills from the ashes of the banking crisis. We are people who have never sought any kind of state benefit to remain afloat in the world of self-employment and enterprise. So, we are VERY tuned in to current affairs and how they are contriving to affect our way of life. What the hell does this have to do with PestMinster?
Well my friends, what we are witnessing with this story is more evidence of socio-political change fuelled by social media, in a Western World increasingly split along so many lines, rich/poor,  blue collar/professional,  old/young,  have's/have-not's, Left/Right. These groups are interesting to us as a mature escort couple as we get to see these sharp divisions up close and personal through our daily work activities. We'd never want to belittle sexual assault of any kind, but where does one draw the line? This was a subject veteran broadcaster John Humphrys attempted to explore on the 'Today' program. Already in hot water over comments about Weinstein during an interview with Gove & Kinnock a few days before , Humphrys this time discussing 'Pestminster' with former leader William Hague ventured to ask the question:
'Is there a danger that we could go too far in the other direction and people will be afraid to ask somebody else out for a date, maybe even eventually to marry them or something? There are risks in this aren't there?'
(Hague originally met and eventually married his assistant in Parliament).  Humphrys was quickly brought to task on SM, portrayed as a dinosaur, still living in Weinstein's era. The #MeToo campaign was all about women making clear what the likes of Weinstein/Hollywood/Pestminster  was really all about i.e. NOT merely a few isolated incidents involving rich and powerful figures with a hand on a thigh, but rather millions of hands on millions of thighs Worldwide, and men who can't tell the difference between flirting and sexual harassment. One well known writer put it like this "one is the act of being coy and charming with some-one you are romantically keen on, the other is an act of intimidation & unsolicited contact' She goes on to say 'Flirting is a prolonged smile or a cheeky text shared with some-one who has signaled in some way she is interested in you, Harassment is the imposition of verbal or physical contact without any cue that it may be welcome'. 
I talked to a few women about this and studied responses along similar lines across the net. Minx & several others agreed that if they were whistled at by a 'cheeky building worker' while walking the High Street, (in other words an 'imposition of verbal contact') they'd be pleased they'd been NOTICED and would feel flattered by it, not 'threatened'…but then Minx is the wrong side of 50, and so were the other women, and so is Humphrys, and Kinnock and Gove and Green etc .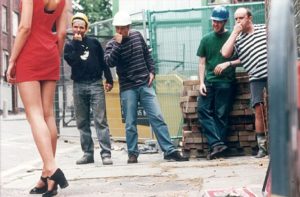 The writer I was following says #MeToo is about women making it very clear 'what they will and will not tolerate from men'. She makes no reference at all to an admission by journalist Meliisa Kite that she did actually give Michael Fallon and other politicians the 'come on', taking advantage of them to further her career! Some reporters wrote that they couldn't understand why young women were taken in by 'ugly old men' in Westminster…What planet are those people on? Any-one knows that POWER is the biggest aphrodisiac of them all!
Age of course isn't an excuse for 'assault', but the likes of Minx and her friends learned to nip unwanted attention in the bud with a slap; that was how you told a man "what you will tolerate and will not tolerate". And if you didn't like the wolf whistle, you dealt with it by sticking up 2 fingers. You DIDN'T need armies of lawyers and feminists on steroids to speak up for you and to set in stone what they deemed acceptable behaviour.  Some will point to the millions of women who've 'suffered in silence'…too afraid to speak out. There are two sides to every story. The 'modern way' is to force change and shout loud using social media. Perhaps culture DOES need to change. Some women DO need activists to speak up for them. Others however, are perfectly happy with the way things are. It's nearly Christmas. Office party any-one? 🙁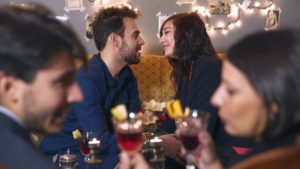 Fun50couple-SCREWS
Meet Jerry. Jerry is a 64 year old retired haulage contractor from Cornwall. We first met him around 2 years ago when we were still in Scotland. He was working in Cumbria at the time and drove up to see us specially one Sunday morning. We've met on several occasions since, the last meet around a fortnight ago. Jerry is just our type of guy, a very down to earth, hard-working businessman and political activist, with a large property portfolio built up from road transport industry profits. His company was one of the biggest in the UK but in common with many in the trucking industry, found it increasingly difficult to earn a decent return on investment, and so chose to sell up a few years ago. Geeze is a qualified transport manager too, with many years in sub contract haulage himself, so the two Jerry's get on like a house on fire. Our client also likes his motors, with several classics tucked away in garages; there's nothing much he doesn't know about things automotive, or for that matter sex.
Jerry's happily married and been a player all his life, not into affairs, but swinger's clubs, private parties, gang bangs, that kinda thing plus escorts of course.
It almost sounds like the perfect life doesn't it, however, there's always a 'but' somewhere! Very seldom does ANYBODY have it all…good work life, good personal/sex life, AND money. Plenty get 2/3 but it's a lucky person indeed who achieves all three. And our Jerry is no exception. Bedevilled by health problems and given just 4 months to live just a few short years ago, he's been in and out of hospital ever since, with multiple major operations. And you know what guys? He's ALWAYS smiling and philosophical about it all, a true inspiration. I'm pleased to tell you that each time we've seen him he's been better; there's no death sentence hanging over him now, and the transformation is a joy to see. That's the best part of our job…meeting and becoming close to such interesting folk, and of course getting them off.
Jerry has no interest in younger escorts…like many he prefers people roughly his contemporary, Horny milfs and gilfs are 'his bag' and the dirtier the better.  We never know when we're going to see him; another one of his interests is pigeons so there are times he'll be passing thru or other times when races have been cancelled due to weather, and he's at a loose end. This was the case 2 weeks ago. We got a text inquiring about availability, and a short while later the three of us were swapping news over a tea. Lorry men always thrive on tea and a banter….I think a lot of them like to feel 'loved' because it's a rough and tumble life, in the old days they were seen as 'Knights of the Road', nowadays they're generally perceived as 'Public Enemy Number One'…..until the shelves go bare at the local supermarket. As a
group, they're heavy users of 'adult service providers' presumably for the same reasons, or maybe they're just born dirty bastards and drawn to the lifestyle, who knows?  Geeze scores on both counts, born a bastard (of unknown origin) and lorry mad as a youngster. The Seventies were an innovative time for the road Transport Industry with the influx of quality Scandinavian metal in the shape of Scania & Volvo at a time when British manufacturers were still churning out ancient Bedfords, Fodens and Atkinsons. Opportunities arose too around that time for young hauliers like Jerry, on the back of de-nationalisation and widespread privatization of the industry.
While the banter flowed, hands caressed Minx's thighs, giving way to more intimate touching, Geeze one side, Jerry the other, with Minx in the middle. Geeze being the ass man positioned himself behind, gently rubbing a finger up and down the crack of her booty.  Jerry meanwhile hit the spot with his middle finger…the squelching sound of Minx's wet cunt competing against groans of content. Jerry's bulge was visibly growing, relocation to the bedroom was necessary, and in no time at all J was naked and stood by the bed fingering Minx quite roughly while she was on her knees facing him. Geeze lingered behind necking her. Jerry is always encouraging us to arrange a gang bang, prompting us to advertise one in recent months, however, we were to be disappointed when no other lady wanted to attend, despite several invitations and a generous fee on offer. We've not given up entirely; it's something we shall work on. Several of the ladies told us they were too busy, yet we see them paying to tout themselves out at cheap rates, clearly after more work…but then escorts are like that; they like to work, but on their own terms, not somebody else's. We can understand that.  We're now focussing instead on amateur greedy girl gilfs…is that YOU? Get in touch. We'll pay £300 for a four hour slot, and ideally you should be bisexual or at least bi-curious.
Jerry is straight to all intents and purposes, but isn't averse to a little mutual masturbation and has been known to suck cock on occasions. So many men make such a big deal about male on male stuff…if you're in an MFM with no Male on Male intended, and things get HOT and a bit WILD, then go with it…it's nothing more than 3 sexy people letting themselves go and seeking maximum P>L>E>A>S>U>R>E. Anal sex is big news just now. Still regarded by many as a taboo, 2017 has seen it coming out into the open once more and getting discussed…. A lot. Most bi-curious men or straight men have never thought to explore their own butt hole…it doesn't have to be fingered guys! The anus, that's the entrance bit btw, has more nerve endings than the average clit or glans…it's crying out to be stimulated as is the perineum. It has no sexuality of its own; it just knows it likes to be touched; it DOESN'T MEAN YOU'RE GAY!!! Don't fight it!
Sex positive people find it NATURAL to want to get the most out of their own bodies in the form of pleasure.
Anal sex has fallen in and out of fashion for thousands of years believe it or not, with paintings depicting it going back millennia, and for many Greeks, Indians and Chinese it's routine stuff...Western society is beginning to embrace it for how long, who knows. Who cares? All that matters is you keep an open mind and go with the flow. Many guys ask for an MFM, making it clear that they are 100% straight, and that's OK! Most of them then go on to ask for DP. The main attraction of DP to most men is the feeling of another man's cock fucking at close quarters to their own…separated by not much more than a thin membrane…in truth these guys are playing with male on male contact…it's a turn on for them without going the whole way.
Jerry still isn't 100% in the physical department and had to undergo a circumcision as part of his treatment, not a procedure recommended for any adult. A year has elapsed since the cut and STILL he's suffering pain, so full on sex isn't back on the agenda, however, he gets VERY turned on watching us fuck. His own cock is quite respectable, and very thick. Minx lay back on the bed and Geeze egged on by J, began to tease her slit with his glans. Not initially solid, it didn't take much teasing to stiffen Geeze's member…drooling spit onto his cock and Minx's cunt simultaneously, then rubbing the two together did the trick, all the time Jerry muttered encouragement while slowly masturbating. Once Geeze entered Minx, J got really excited and started talking dirty, shouting how he wanted to see Minx getting fucked by four men, one in each hole, one or two in her mouth. It's a scenario Minx has enthused over often, and I guess it will happen at some stage.
It's not the intention that's in doubt it's the shear bloody difficulty of finding 4 men who we can rely upon to turn up instead of just talk about it. One day!
Geeze got into his fave position. It's not one you see in the text books and requires a bit of dexterity; on his haunches or 'hunkers' as the Scots like to say! The up side is you can fuck with speed, get a great view and get right in, all the way…to the delight of the voyeur, in this case our Jerry who was by now up real close and personal. Geeze wanted more. It had been a while since the last big 'blow out'…. 18 hours to be precise since we'd fucked on the rug in the reception area hee hee, staff training we call it. Anyway G pulled out; there was more dirty talk and discussion, before Minx ordered him on to his back, then straddled him cowgirl style allowing Jerry full access to her ass and cunt while Geeze fucked. Jerry likes squirt, and this time Minx gushed for Scotland, and then some.  It started as a dribble, droplets in between thrusts…to be fair Minx doesn't usually cum while being penetrated, however, with clients we've got to know more like friends, things step up a gear.
Working as a male escort demands you perform of course, and as years pass, it can take more and more stim to get seriously turned on, but the mirrors did the trick, full length floor to ceiling to one wall and a large landscape one above the headboard. Jerry was stood at an angle stimulating Minx at the bottom corner of the bed, allowing Geeze full view of what was going on around Minx's ass and cunt in the mirror…Geeze thrust hard in and out, assisted by movement from Minx, herself groaning loudly with shear gratification as she pumped and pumped…a solid stream of squirt emanating from between her legs, soaking a full quarter of the ruby red bedsheet, turning it dark and sodden. There was a lot of shouting between us, Geeze let go with an almighty gasp as did Jerry, timed to purrfection, thick shards of manspunk sticking to Minx's stockings and dribbling down her ass. Yeah! This was a meeting to die for, a meeting of minds and so very CLOSE, and INTENSE.
A lot of people ask us about what we do with and/or how we get on with, what they call 'ugly' folk or 'fat' folk or 'old' folk or 'whatever'. It really doesn't matter too much…it's another facet of the profession. Often we will reflect on a person we've just seen, on how others might perceive them in day to day life. It's always the most unlikely folk that get up to the most unlikely things. It's like the old saying 'you should never judge a book by its cover'…and very true when it comes to the World of Sex, until next time...We turn fantasy into reality, and we tell you the way it is….You subscribe to our newsletter 'NEWS VIEWS & SCREWS' and to find out what it's really like to be an EscortCouple, We thank you for your support, Stay tuned, safe sex always, until next time, Luv, fun50couple xxx
* Please note we NEVER divulge people's identities and we have changed some names and details to preserve complete anonymity. The 'builder' picture is from the UK Daily Mail
Like what you see? Then please share with others and tell them to pop their name and email addy in the box below to receive more of the same monthly 🙂 AND, if you're not already doing so please FOLLOW US on TWITTER