LOOK!!! We're still needing two BiSexual Male Models/Performers for a PAID video shoot in the North East on October 27th/28th. We have an experienced videographer booked, all we need is YOU to join us. Minimum age 35, Get in touch if you wanna get involved: 07981-726237.  In addition, we're seeking Sissy-Sluts & Subs for future shoots & parties in the North East over the Winter, give us a call to find out more.
Fun50Couple-NEWS & VIEWS September Update

Hello Sexy Friends! Its #BackToSchool today (Monday) for most, and we're fired up for the Autumn and the run up to Christmas; what about you? Is it a time of year you LOVE, or is it the time of year you LOATHE? September to the year end is the period when most economic activity takes place here in the UK; people are flying about on business, and companies are striving to meet targets with some of them more than a little worried they've only got 4 months to 'pull things round'. If you're the kind of business that isn't so much seasonal and you've not been 'hitting the numbers' then DON'T PANIC, as 'steady consistent effort on a daily basis' will usually bring in the goods…..EVENTUALLY.
Which is a great bridge for what this NEWS & VIEWS is all about.
If you're a regular reader you'll notice I've dropped the 'SCREWS'. Our popular sexblog NEWS VIEWS & SCREWS has been suspended as a result of a lot of soul searching following EROTICON in March. Eroticon is an annual conference for erotic writers held in London, and Geeze attended this year along with several hundred others who pen erotica and/or work in erotic publishing. NVS was originally launched as a blog about our exploits as an escort couple...it was a bit of fun and helped to connect us to like minded souls, aka sex positive people, mainly in the 40+ age bracket. Its secondary function was to promote awareness of our www.fun-five-0.com shop. We can't escort for ever, and 'fun-five-0' started out as a ten year project to build a store designed to help middle aged and older men find products relevant to them, particularly those which addressed SEXUAL PERFORMANCE problems. We figured that our years of experience in the bedroom playing with mature men would stand us in good stead when it came to offering solutions to this group. What we DIDN'T EXPECT was hostility from many towards us because we work in the 'oldest profession'. NOR did we foresee that 'Joe Average aged 42+' isn't on Social Media of any kind and doesn't routinely shop online. And we didn't envisage a FLOODED MARKET-PLACE for SEX TOYS dominated by 2-3 big players, which means incredibly, that we can buy many products from THEM cheaper than we can buy them from our ADULT TOY WHOLESALER. These three factors along with what Geeze took away from Eroticon have been the reason we've paused our promotional efforts over the Summer. Beginning of 2019 sees Age Verification forced on any-one who wants to browse porn in the shape of the UK Digital Economy Act. On top of that most of you will know by now that the Americans shut down the internet escorting trade OVERNIGHT with knee-jerk and ill conceived FOSTA-SESTA legislation in the Spring. We forecast back then that our own Authorities would jump on the bandwagon…..and sure enough, Bristol University have been tasked by the Government to research the online escort industry. We ourselves contributed to the University's questionnaire, and we'd like to think they will conduct a fair investigation of our trade, free from interference by the Establishment but we doubt that will happen. And even if it does, I can guarantee the Government won't take much notice of it, so I forecast a copycat FOSTA over here in the UK, gold-plated. What else can we expect from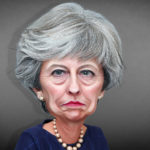 an administration run by a vicar's daughter by all accounts a control freak, propped up by religious zealots aka the DUP? So what about Corbyn I hear you ask? Well, no good news there either I'm afraid cuz he's done a U turn. No surprise there hey? Formerly sympathetic towards our cause, he too now wants to shut us down. Music to the ears of the third wave feminists who seek a total ban on internet escorting….they're focusing on 'removing demand' apparently. Do these people REALLY THINK they can shut down the oldest profession, and control people's primal instincts? (yeah, note I said 'people' because increasingly, women are looking for service providers too!) We escorts/courtesans SHALL prevail, and probably have to move back underground. The current political landscape along with generations, polarised as they are, with no 'middle ground' looks set to prevail for some years to come; sad really after we'd all come so far in recent years with liberalisation of so much in the World of Sex and Relationships. (As an aside, did you know that the Scottish Government intends to ban strip joints, because they deem them a 'psychological attack on women'….they ignore the performer's human right to do with their body what they like...a lot of these girls LOVE their job as do we as ESCORTS. Neither they or us are in any way 'victims')
But I digress. The word 'EVENTUALLY' was the one I wanted to talk about if you remember 🙂
We have a reputation for messing with things until we can make them work and not giving up. The sex trade has been good to us and we KNOW a damn sight more than most about it. Not as much as some but good enough reason for us to continue to ply our trade. We've gone back to basics and asked the question….How can we best help to serve the needs of our niche? How can we make any money out of an e-commerce store in such a cut throat market-place? Buoyed up by a degree of success in promoting fun50couple on the net, helped by significant investment in software which anylises competitors' strengths & weaknesses, we've now mapped out a better way (we think) to achieve our goals.
So guys, the NEWS & VIEWS segment of NEWS VIEWS & SCREWS (formerly accessed via FREE SUBSCRIPTION) is now in the public domain and you'll find it on the fun50couple Blog Page  with an abridged version on AdultWork. Said page is being modernised as we speak, with a new theme so it works properly as a blog should. This will make it easier for new people to find us, and we'll no longer be reliant upon Twitter who persist in manipulating our account & preventing us from effectively promoting our content. Past 'SCREWS' are being copied on to Audio Files in the shape of Podcasts….so if you don't like reading or don't have the time, you can now enjoy our XXX tales of escort life via Audio. Imagine listening to our exploits while on public transport going to work, out jogging, or on a long car journey perhaps. We think you'll be stopping for some relief on the way and we think you'll really like it. We're working now on making it happen; expect it to be all hooked up with some new SCREWS added SOON. And there's more....
GEN-SEX sexual wellness blog is being scrapped….yeah I know, its barely started, but the problem is, the name includes the three dreaded letters, S, E and X...all BIG no-no's for the pious twats in SoCal who run the World these days. Nothing wrong with the concept though, so look out for a brand new offering soon; Right now, we're getting domains and sites sorted out; it's something we're VERY EXCITED about and we're trusting our gut and deep knowledge of our trade on this one. Crossed fingers.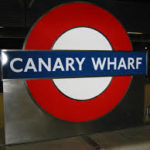 Other news: We've got 2 or 3 slots available for meetings in London E14, November 2nd/3rd/5th...mannerly mature gents only….luxury hotel close to Canary Wharf Tube. Call to book, but please note, a deposit WILL be required to underwrite your booking. Deposits can be paid by Faster Payment transfer, Cash into a machine, or [NEW!>NEW!>NEW!] you can use your credit/debit card.
We continue to invest heavily in equipment; recent additions include E-Stim's Vypr2 for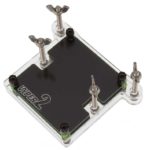 cock compression as in CBT, ElectroWhisker & Electrowands for surface electroplay...the Electrowand is also suitable for insertion, if you dare. We've been playing around with E-stim ourselves quite a lot recently, and believe me, some of the sensations we're getting the kit to deliver are TO DIE FOR. Practise makes Purrfect! Its different strokes for different folks though...it's not until you wire some-one up that we know what effects it will have on them, rest assured though, ALL our kit is from respected UK manufacturer E-STIM, it's CE marked and conforms to all relevant regs, so what are you waiting for, Call for an appointment. 07981-726237.
Chastity and sissy play are also areas we're focusing on more these days, not least because we enjoy those kind of meets so much ourselves. We've started a collection of sissy-wear including PVC outfits, stockings, Oxford heels, and we have new wigs on order. Minx is a dab
hand at feminising even the most masculine of men; Geeze stays out of the room while she performs the transformations…..and is routinely A>M>A>Z>E>D at the results. For hard core subs, we've added premium leather hoods. If you want us to order kit for you on your behalf, receive the delivery, and store it for your own use in the future, then we are glad to do so, for a small fee.
Then there's key-holding….new territory for us, but we're the same as many of our clients….on a sexual journey….and it too is something we intend offering from the Autumn; Right now we're saving for a couple of CB6000 chastity cages. We meet several subs who already use their own so it's a natural progression to be able to offer them ourselves to new players; We'll let you know when we're up to speed with them;
And finally, many of you know we've been interested in opening a dungeon/professional playroom for nearly a decade. Those plans have moved a teeny-weeny bit closer to fruition lately; early days just now, but we're more than HOPEFUL. All good things come to those who wait! ( A bit like an orgasm to a caged subby I suppose heehee 🙂 )
You subscribed to NVS to find out about Escort Couple life, We turn fantasy into reality, and we tell you the way it is….We thank you for your continued support. ALL CURRENT NVS SUBSCRIBERS will automatically be enrolled for complimentary SILVER GRADE MEMBERSHIP of a new Members Area on the fun50couple site, so you can continue to access both past and future content for FREE. The new pages are currently under construction, however, we'll keep you updated. In the meantime, Stay tuned, Be good, and remember: safe sex always! #KnowYourStatus, Luv, fun50couple xxx
* Please note we NEVER divulge people's identities and we have changed some names and details to preserve complete anonymity.
Like what you see? Then please share with others and tell them to pop their name and email addy in the box below to receive more of the same monthly 🙂 AND, if you're not already doing so please FOLLOW US on TWITTER