LIVE 121 Bisexual & Cuckold Phone Sex with fun50couple
Confused about your thoughts? Feeling a little bi-curious & asking questions like: 'Am I Bisexual or Gay?...or 'Am I still straight?' DON'T WORRY, You're not the first, and REALLY, It's OK!  Perhaps you're Married and Secretly Bi, FEELING HORNY & desperately in need of relief? Or maybe you're a CUCKOLD with a pathetic little cock & unable to satisfy your partner? Is that YOU?
We understand! Welcome to our Adult Phone Sex Lines.

DIRECT CHAT PHONE-SEX
Option 1: Are you an AdultWork.com site member? Then click the banner below which will take you straight to our profile, then scroll down the page & call the Adult Work Phone Sex Direct Chat landline number displayed, SIMPLE! Note: it's only active when the GREEN phone chat icon is showing, normally most of the time between the hours of 0700 and 2100. Be sure to check out our 5 STAR phonesex feedback while you're there, Calls cost £1.50 per minute. Do it NOW, click the Adult Work banner below....get comfy, then DIAL the Direct Chat number displayed on the page.....
Option 2: Looking for ultimate anonymity with NO premium rate Phone Sex Numbers appearing on your bill, NO bank payment records & NO NEED for AdultWork.com or any other adult site membership for that matter? Say HELLO to Pip iT. 'Pip' stands for Pay in Person. Payments are made OFFLINE so you're off the radar with no security risks. It's EASY TO USE; Simply call us or better still email* kinky@fun50couple.com telling us the amount you want to lodge for phonechat (Adult phonesex costs £1-50per minute, and there's a minimum voucher charge of £20.50, enough for 14 minutes, ample time to GET YOU OFF. Any unused credit is carried over) & we'll generate a barcode. Go to any Post Office, show them the barcode & settle the amount we've agreed. They will then NOTIFY us IMMEDIATELY that they've received funds. No ID or Credit/Debit card of ANY KIND is required and crucially THERE'S NO INDICATION OR CLUE ON THE SLIP as to what you're paying for. Once we're notified, you're GOOD-TO-GO. Find somehwere quiet, get comfy & CALL US or we can CALL YOU for the filthiest no-holes-barred chat on the planet; Invite us into your bicurious or cuckold fantasy & we'll play it out TOGETHER over the phone, Happy Ending GUARANTEED. What are you waiting for? Get in touch with us now  & we'll make it HAPPEN #JustDoIt
* Worried about email? Create a separate private email. Use the platform Adult Industry professionals use where everything's encrypted, Find it here.
Option 3: Pay directly into a bank account by Faster Payment Transfer. Call us for bank details, make the deposit, and once verified, we'll let you know, usually within minutes. This is our cheapest phone sex option with a £14 minimum deposit giving you TEN FULL MINUTES (Calls charged at £1-40 per minute).   You can chat with us both as a couple or either one of us SOLO; just be sure to say who you want to talk to when you call. Geeze will talk dirty bi/gay chat solo. Minx will talk femdom/humiliation/tie & tease solo. Together we can play live, talk mmf or humiliate you as a cuckold, the choice is yours.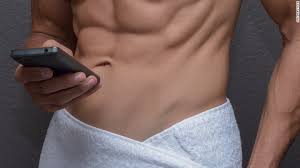 Option 4: As for OPTION 3 with a £14 minimum but for SMS text chat. Rates £0-50 per text sent, £1-50 for a picture message. If you want, we can offer you a combination of TEXT and PHONE SEX. So guys, you can build up the tension throughout  the day by sexting, then finish off with a Happy Ending via Phone Chat, WOW. We have many clients that like to do that, so WHAT ARE YOU WAITING FOR?
"Hello guys. Great idea about the barcode. My fiancee and I have a shared account now so couldn't call. Can you generate one for me please? My email is st*****y69@gmail.com"

Anon,

LONDON