LIVE 121 Bisexual & Cuckold Phone Sex with fun50couple
Confused about your thoughts? Feeling a little bi-curious & asking questions like: 'Am I Bisexual or Gay?...or 'Am I still straight?' DON'T WORRY, You're not the first, and REALLY, It's OK!  Perhaps you're Married and Secretly Bi, FEELING HORNY & desperately in need of relief? Or maybe you're a CUCKOLD with a pathetic little cock & unable to satisfy your partner? Is that YOU?
We understand! Welcome to our Adult Phone Sex Lines.

DIRECT CHAT PHONE-SEX
Option 1: Are you an AdultWork.com site member? Then click the banner below which will take you straight to our profile, then scroll down the page & call the Adult Work Phone Sex Direct Chat landline number displayed, SIMPLE! Note: it's only active when the GREEN phone chat icon is showing, normally most of the time between the hours of 0700 and 2100. Be sure to check out our 5 STAR phonesex feedback while you're there, Calls cost £1.50 per minute. Do it NOW, click the Adult Work banner below....get comfy, then DIAL the Direct Chat number displayed on the page.....
Option 2: DISCONTINUED. Looking for ultimate anonymity with NO premium rate Phone Sex Numbers appearing on your bill, NO bank payment records & NO NEED for AdultWork.com or any other adult site membership for that matter? Say HELLO to Pip iT. 'Pip' stands for Pay in Person. Payments are made OFFLINE so you're off the radar with no security risks. It's EASY TO USE; Simply call us or better still email* kinky@fun50couple.com telling us the amount you want to lodge for phonechat (Adult phonesex costs £1-50per minute, and there's a minimum voucher charge of £20.50, enough for 14 minutes, ample time to GET YOU OFF. Any unused credit is carried over) & we'll generate a barcode. Go to any Post Office, show them the barcode & settle the amount we've agreed. They will then NOTIFY us IMMEDIATELY that they've received funds. No ID or Credit/Debit card of ANY KIND is required and crucially THERE'S NO INDICATION OR CLUE ON THE SLIP as to what you're paying for. Once we're notified, you're GOOD-TO-GO. Find somehwere quiet, get comfy & CALL US or we can CALL YOU for the filthiest no-holes-barred chat on the planet; Invite us into your bicurious or cuckold fantasy & we'll play it out TOGETHER over the phone, Happy Ending GUARANTEED. What are you waiting for? Get in touch with us now  & we'll make it HAPPEN #JustDoIt
* Worried about email? Create a separate private email. Use the platform Adult Industry professionals use where everything's encrypted, Find it here.
Option 3: Pay directly into our bank by Faster Payment Transfer. Call us for account details, make the deposit & once verified we'll let you know, usually within minutes. This is our cheapest phone sex option with a £10 minimum deposit giving you 7 FULL MINUTES (Calls charged at £1-40 per minute).  You can chat with us both as a couple or either one  SOLO; just be sure to say who you want when you call. Geeze talks filthy bicurious or gay phone sex. Minx talks femdom/humiliation/tie & tease. Together's best: We can fuck live, talk mmf or mfm, humiliate you as a pathetic uselsss cuckold, or feminise you & tell you what to do with your sissy clit, the choice is yours.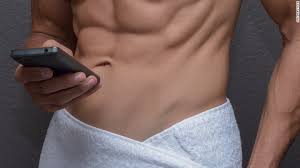 Option 4: As for OPTION 3 with a £15 minimum but for SMS text chat. Rates £0-50 per text sent, £1-50 for a picture message. £35 buys you three texts daily for a whole calendar month (Monday to Friday weekdays only). Imagine, sat in your office, randomly sexting, building the horn, before relieving the pressure in the works toilet, mmmmmm. Perhaps we could listen to you LIVE?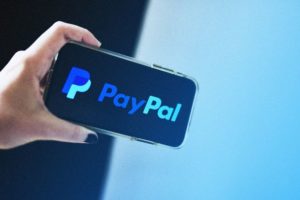 Option 5: NEW! >>> Look >>> We now offer PayPal. Rates £1-50 per minute live chat, £0-50 per text sent, £1-50 for a picture message. If you want, we can offer you a combination of TEXT and PHONE SEX. So guys, you can build up the tension throughout  the day by sexting, then finish off with a Happy Ending via Phone Chat, WOW. We have many clients that like to do that, so WHAT ARE YOU WAITING FOR?
NEW! EROTIC AUDIO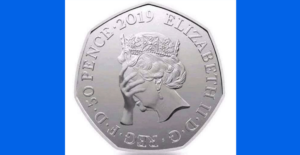 Why are Erotic Stories hotter than Porn? It's because the brain customizes the story. 'It' conjures up images of the faces and the bodies. 'It' takes a cue from the senses such as smell and touch. These thoughts are UNIQUE TO YOU, meaning you create a more powerful XXX scenario for YOURSELF. It's those feelings that trigger the genitalia, & in turn, a mighty orgasm, the likes of which you'll seldom experience from just browsing porn. It's similar to 'the real thing', but don't take our word for it, Try it NOW! Cost is only 50 pence per minute!
So, how does it work? Choose the story you'd like to hear from the list below. Each story has a CODE LETTER, a rate. and a brief description. The rate corresponds approximately to the duration in minutes multiplied by 0.5 (£0-50 per minute). So guys, the rate you see is the rate you pay for listening to the entire story from start to finish. To set up Erotic Audio please call 07756-209560. We're listing more by the week but titles currently available are as follows:
N17 £5.50 Jerry the haulage contractor; Escorts, Swingers clubs & Gang Bangs were all on Jerry's CV, until he was given just 4 months to live...
S19 £8.25 Albert the cuckold, a cruel wife from hell and a degree of naivety when it came to sex, a surprisingly common trait in high rollers & gangsters...
X17 £12.00 One of our faves: Meet James! A Tale From The Dale & a country squire's fantasy comes true...
A17 £3.50 Frances the tit man...
A18 £7.50, 24 hours in the kinky life of an Escort Couple, we introduce to you Brian & Shaun, two very different men....
"Hello guys. Great idea about the barcode. My fiancee and I have a shared account now so couldn't call. Can you generate one for me please? My email is st*****y69@gmail.com"

Anon,

LONDON