Looking for an Experienced & Reliable Mature Male Escort?

I am FUN50GEEZE, Bisexual Male Escort! Welcome to my solo page. Are you a man wrestling with emotions surrounding SAME SEX DESIRE? Are you thinking about hooking up with a Male Escort to push boundaries & explore sexuality? I offer all the services of a gay male escort, and more, with little of the risk commonly associated with that sector. I enjoy the company of secretly Bi-curious & Bisexual Men married or single, as well as M/F Couples looking for a reliable mature male escort to join them for kinky three-way fun, MMF or MFM. Start a conversation NOW by emailing fun50geeze@protonmail.com. AVAILABLE for Male Escort Incalls in County Durham, Home & Hotel Outcalls in the North East of England, Yorkshire, & Nationwide by arrangement, 7 days, till late, Talk soon!
I'm married & live an ostensibly 'straight' life but like to play both ways, identifying as bisexual since school days. (FULLY Bi and versatile, masculine and 'non scene')  So, if you're the kinda guy who's questioning his sexuality and looking to 'explore' but don't feel comfortable meeting with a 100% Gay Male Escort, give me a call, as I can deliver all of the benefits with little of the risk. If you ARE struggling with 'thoughts' surrounding same sex desire, Don't Worry! You are not the first and it doesn't mean you're gay; it simply means you're open minded and SEX POSITIVE which is defined as "an attitude towards human sexuality that regards all consensual sexual activities as fundamentally healthy and pleasurable, encouraging sexual pleasure and experimentation". IF on the other hand you're in a relationship with a sexually liberated female to whom you can talk about these things, consider yourself a lucky man & hold on to her; YOU TWO [sic] might like to give me a call….because many women get turned on seeing their man 'indulge' and cast his inhibitions to one side….before joining in themselves.
Perhaps you are LONELY & seeking intelligent company with maybe just a little 'intimacy' on the side or to 'see how it goes'? No pressure. No problem. I'm comfortable around people of all ages from 35 to well beyond 75...yes, even people that age 'have needs', male or female. Just give me a call or send me a confidential E-mail describing to me 'your ideal scenario'. The biggest kick I get from escorting is pleasing people and delivering upon their expectations; always has been, always will be. As a professional escort I'm used to expecting the unexpected, so don't be shy, get in touch. Don't go through life 'wondering', just pick up the phone. You'll find me very approachable, and non judgmental, with shall we say 'high limits' 🙂 🙂 
Hi guys! I am fun50geeze, English born & bred mature male escort & originally from Northampton. I'm educated but down to earth, with a body & mind years younger than my age (59). I'm medium build, fit, hairy but trimmed/shaven and 'respectable' down below, tending sexually to be more 'SWITCH' as time passes. I enjoy what I do! I am one half of PRO Escort Couple 'fun50couple' and work solo 121 bi or gay male escort incalls & outcalls in addition to my work within the duo.  I prefer the company of mannerly mature men & M/F couples AGED 35+ who consider themselves sexy AND capable of intelligent conversation.
Is that you? 
100% Born & Bred BRITISH!
A Levels, BDSM Dungeon playroom, BFE, Car Meets, Cross Dressing & Feminisation, Domination including deprivation of liberty, light bondage & mummification, ElectroSex (sometimes known as Electroplay or E-stim), Exhibitionism, Filming, Gay Sex, Group Sex, Hand Relief, Humiliation (giving), MMF & MFM Threesomes, Nudism, O levels, Outdoor Sex, Penetration (protected), Rimming (Give & Receive), Role Play, Sissy training, Skinny Dipping, Sub-Games, Toys, Travel Companion, Watersports, you want more?  Just ASK!  Mature people aged 35+ only preferred! Get in touch.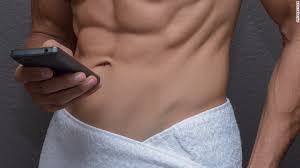 TEXT ME: 07756 209560