Hello to all our Sexy Friends! Happy Christmas & Thank You to each and every-one of you who booked time with us this past year whether in person or on the phone. We salute you! Unfortunately we've had a rough month with Minx off sick so we've hardly met anyone at all in December 🙁 and we're sorry to have disappointed some of you guys who'd provisionally booked us. Escorting is a hard game, it's NOT all one big fuckfest! Any professional will tell you that some of the most mentally demanding meets are the dom/humiliation/role-play scenarios….fun yes, and a good proportion of our lovely clients fall into that category; it's simply no use 'going thru the motions' and attempting to carry on working when you're under par, however, we expect to be back working the week after Christmas, stay tuned. December 27th – December 31st we're in County Durham then we're due to kick off the New Year back in Brent, London, January 1st-5th very close to A40 and Hanger Lane gyratory. A lot of guys will be 'playing' that week once they're back to work and away from the constraints of home, so get in touch ASAP to register interest and/or to book.
Brighter news is confirmation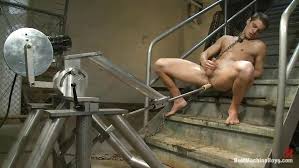 we'll be getting the keys to new premises of our very own come mid January. A professional playroom and/or dungeon is something we've hankered after for more than a decade….Situated 'somewhere in the North East' and easily accessable by road or rail we'll keep you posted on progress. It'll probably only be made available to AdultWork members or people we know, so if you're not a member, sign up over the Xmas period so you can get some 'track record'…it's always easier to book quality escorts if you're an AW member. You might also take time over Christmas to do your homework on VPN's cuz you're going to need one to view porn in the UK pretty soon….the law got passed last Monday. We use VyprVPN and there's another good one from Proton who also provide brilliant email, AND it's all encrypted. So if you're like us and having trouble sending smutty emails, switch to Proton.
We had other disappointing news in December. Our part-time IT lady decided at the 11th hour and 59th minute to not come and work for us full time, electing instead to remain where she was. We'd offered a significantly higher salary several weeks before and she'd agreed to move however, the other people matched it. They also told her apparently, that they were 'fed up with doing work on utility websites' and had decided to move into adult industry work instead. The icing on the cake came when she told me 'they would be very happy to do my work for me and charge a fee for it'. Hmmmmm, Thanks a bunch guys! It never fails to AMAZE me how so many seemingly intelligent people can't see the obvious, and lack Common Sense! Had she no notion at all of 'conflict of interest'? I'd actually liked her, and we worked well together, but hey ho, shit happens and it's back to Square 1 in the IT department. Again 🙁 . Every cloud has a silver lining though and I've come to realise she had her shortcomings;
So if you're a junior/aspiring full stack web developer we wanna hear from you OK? Starting pay is £32k, there's 35 days holiday, incentives, spacious offices close to LNER easily commutable from Newcastle,York (26 mins) or Doncaster, Leeds (49 mins). There's free parking, use of a well equipped kitchen, chill out room, outside south facing terrace, shower room, and opposite our building you'll find extensive leisure facilities & shopping so all in all a good deal. We'll be working on both adult and vanilla sites…you'll never get bored, so get in touch if you're looking for a change.
Once again, we wish you all a very Horny & Happy Christmas & a fab New Year! Have fun, safe sex always, #KnowYourStatus, and we'll post again very soon, Luv fun50couple xxx