It's been a while but we're back in Swansea & Cardiff the first week in January so if you're thinking about booking a South Wales Escort Couple to beat #backtoworkblues in the New Year, get in touch by calling Minx on 07981-726237. We've been 3 times before & had the privilege of meeting a good many horny Welshmen for kinky threeway fun; this time we're adding Bristol to the tour 7/8/9th January.
These are troubled times, and we know there are many out there who are profoundly depressed about political events and inter-generational strife. #OK Boomer. Yep, we're gammon…all the way. Our own trade is going through change too. Everyone knows that time-wasters, dreamers and no show clients are the scourge of our industry and we've been trying to find a solution for years. Meet Client Eye, a 'Safety App' designed by sexworkers for sexworkers. The word 'Safety' is used much in the same way as people describe Speed Cameras; basically this is an App that shares details of Time-Wasters, Call Pests, NoShows, Abusive, Other Info with everyone who subscribes to it, sexworkers mostly.
Once the App is installed to your phone it asks for all contact details and SMS messages; once approved, it enables you to click on any messages or contacts. If the phone number has any 'previous' against it then BOOM, it flags the info up instantaneously. Escorting can be a lonely profession due to the stigma associated with it. Often, as a service provider, you think you're the only one out there suffering these nuisance clients, and their shennanigans can have a drastic impact on earnings. Its been very interesting to see scores of phone numbers we'd privately flagged popping up in the App, with multiple reports from other service providers. True, it won't stop a first time offender; but it WILL casue them hassle in the future when they try to book or waste somebody else's time. And don't think changing numbers or profiles will help! There are some clever bells & whistles built into the software to tackle those tricks too. Touring as a couple can be border-line when it comes to viability because of these people. A lone female escort can book 8 clients into a day, and if half of them don't show, she's still in front financially. If all 8 show, she's going to be working VERY HARD and/or faking it. A couple is different. It's physically challenging for the male to work more than 3 meetings a day, so if all three cancel or don't show, we're a couple of hundred quid in the hole over accommodation & travel costs. So Client Eye is a very welcome tool & long overdue.
Other things are changing too. Climate Emergency is taking hold, with a lot of NOISE from young activists. NOISE these days spurs ACTION, even if it's not the majority view. Social Media is the vehicle of choice for these people to get heard. Its both EFFECTIVE and ALARMING in equal measure. It started with the Arab Spring years ago…word spreads, knee jerk reactions follow, and next thing you know, these people have achieved their aims & the World Has Changed Forever. That's why our local MP is standing in the Market Square with children on a Friday afternoon virtue signalling about Climate Change deflecting criticism over her Brexit stance. Its also the reason people are beginning to suffer 'flight shaming'. In case you're not up to speed with these things, it means you're made to feel guilty if you fly anywhere, especially domestically when (in their eyes) you could go just as easily by train with a lower carbon footprint. Many (not all) of these activists are spoilt little rich kids;
You can buy a reasonably decent second-hand car for the price of a London to Edinburgh return train ticket, whereas a flight costs far far less.
But take note, it IS a trend thats gathering momentum. People earning £80k or more are now seen as villains…the upshot of this, is that these so called 'high earners' are beginning to THINK TWICE about splashing the Cash on Assets like Second Homes & Luxury Cars. While working on Competitor Analysis in my 'dayjob' as an Adult Web Developer, I've uncovered reports that these people are now turning to Luxury Experiences, rather than Luxury Goods. The former category promises lifetime memories, while the latter depreciates and goes out of fashion. The marketing 'gurus' forecast this trend to be top of the list in 2020 and I think they may be right. We're seeing our niche escort clientbase beginning to split. The better off are booking us for lengthy intimate 'experiences' with bespoke bookings mainly in London & the South, underwritten by generous deposits. At the same time, increasing numbers of lower middle class punters are moving downmarket & getting off on cheap videos or webcam. We're in the North East of course, which is the poorest region of the country overall, so we can't speak for the nation. Nevertheless, there have been some intresting papers produced by the Treasury, highlighting similar observations based on research, as they attempt, with Ministers, to produce policies to fix our Broken & Divided Country. It makes stark reading, find out more here.
And finally, we're hitting the road next week to see a couple of Golden Clients for extended bookings in the West Midlands & London. We still have time for more fun though on Sunday 8th December close to Hanger Lane, LONDON. For those who aren't familiar with the area, Hanger Lane is in the London Borough of Ealing, and adjacent to the A40 from Oxford, the A406 North Circular road, AND the Central Line Tube. So all in all its a brilliant location for people to get to, or us to travel from. We'll be working incalls, as well as outcalls to the Local Area, Central London, South Bucks, South Herts, Middlesex, East Berks, & Surrey East. Call Geeze on 07756-209560 to book. Incalls are only for AdultWork members. Outcalls are available to members or non members.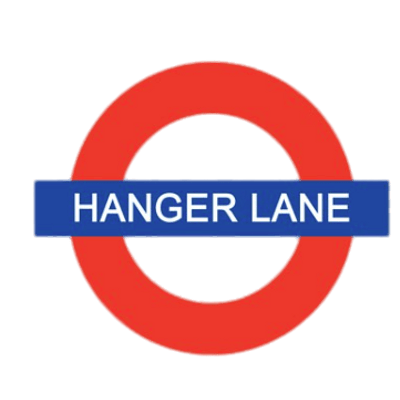 That's it for now folks! I'll be starting work soon on Christmas NEWS VIEWS & SCREWS. The year's had its ups & downs, and we still don't have NVS on podcast, rest assured we're working as hard as we can to always bring you BIGGER, BETTER, and WHAT THE MARKET DEMANDS, Stay tuned. Luv fun50couple xx
PS:If you know a competent Full Stack Web Developer looking for additional part time work or a 3-4 month contract to 'fill in' between jobs, send them our way. Thanks guys.